Year in review: Justin Allgaier's 2015 NASCAR Sprint Cup Series stats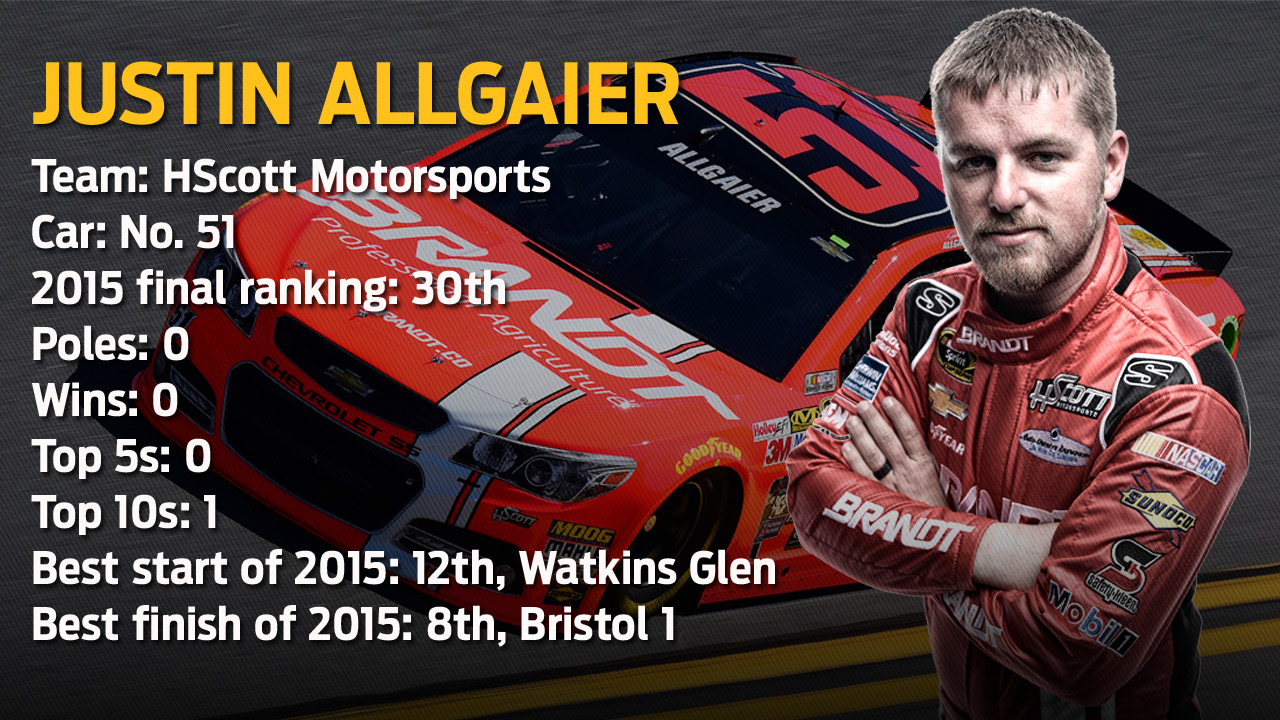 In his second and final season piloting the No. 51 HScott Motorsports Chevrolet SS, Illinois native Justin Allgaier finished 30th in points, exactly one position behind where he finished in 2014.
Allgaier's season got off to a reasonably strong start, with five top-20 finishes in the first nine races of 2015, which got him as high as 24th in points after five races.
His best finish of the season came in the rain-delayed spring race at Bristol Motor Speedway, where Allgaier finished eighth and on the lead lap. It remains Allgaier's best finish in 75 career Sprint Cup starts to date.
Allgaier's short-track prowess would show up again later in the season, when he finished 12th in the Bristol night race in August and 13th in the fall event at Martinsville Speedway.
Next year, Allgaier will move back to the NASCAR XFINITY Series, where he'll join the powerhouse JR Motorsports team, driving the No. 7 Chevrolet. Brandt will be Allgaier's primary sponsor in 18 of 33 races.