Jimmie Johnson makes history with his seventh NASCAR Sprint Cup title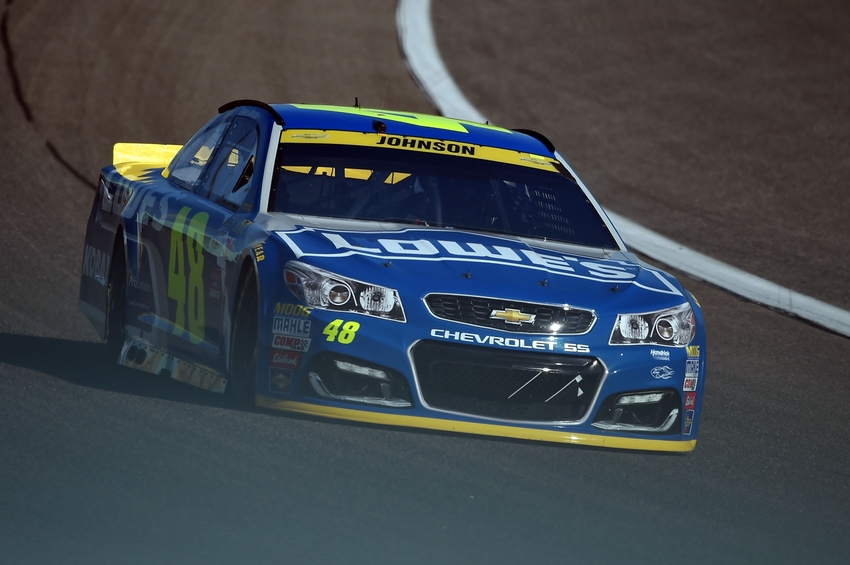 Johnson ties Richard Petty and Dale Earnhardt as the only drivers in NASCAR's premier series to win seven career championships. It was also his first ever victory at Homestead-Miami Speedway.
Points did not matter. Laps led did not matter. The only thing on the minds of the Championship Four was to finish ahead of the other three eligible drivers to win the Sprint Cup title. And what a race to the finish it was.
Jimmie Johnson would blow the doors off the competition in the final two laps of the Ford EcoBoost 400 at Homestead-Miami Speedway on the final restart to claim victory and add another notch in his Hall of Fame résumé going from dead last to add a seventh championship. But before he would celebrate, it was a long road to get there.
Carl Edwards had his sights set on his first title managing to stay in front of teammate Kyle Busch. If he held on to it through the end of the race he would have made up for the disappointing end to the 2011 season when he tied with Tony Stewart, but lost the tiebreaker because Stewart had more wins.
This time heartbreak came for Edwards in the form of Joey Logano hitting him in the rear as he was trying to block the No. 22 down low just after the restart on lap 258. It turned him into the outside wall ending his day while taking out a number of other cars.
Logano was able to keep his car going, but his car was also damaged enough to take him out of contention, or at least so everyone thought. He was the only one to come in and pit, taking on four tires hoping that would be enough to chase down the other two Chase drivers restarting 8th with just five to go.
That would leave Kyle Busch and Jimmie Johnson to fight it out for Sprint Cup supremacy when things got started after a lengthy red flag. A lot of debris was scattered around the track and cleanup after the No. 78 of Martin Truex Jr. went up in flames took some time.
The No. 18 and No. 48 would restart side-by-side on the second row and Johnson would speed out ahead of Busch, unfortunately another yellow flag would fly because of Ricky Stenhouse Jr. crashing into the inside wall. Meanwhile, Logano was back in it climbing to third with Busch, taking on four fresh tires dropping to 13th with just two laps left in the NASCAR season.
Johnson restarted on the front row in second with Logano behind him, but he simply had more than anyone else in the closing laps for the win getting to seven championships faster than either Petty or Earnhardt.
PIT NOTES:
The Ford EcoBoost 400 was the 618th and final race of Tony Stewart's Hall of Fame career. He was given the honor of a ceremonial first lap lead behind a truck pulling a banner that said, "Thank You Smoke." He would finish 22nd, two laps down.
More from FanSided
This article originally appeared on