Is It Time For Greg Biffle To Call It A Career?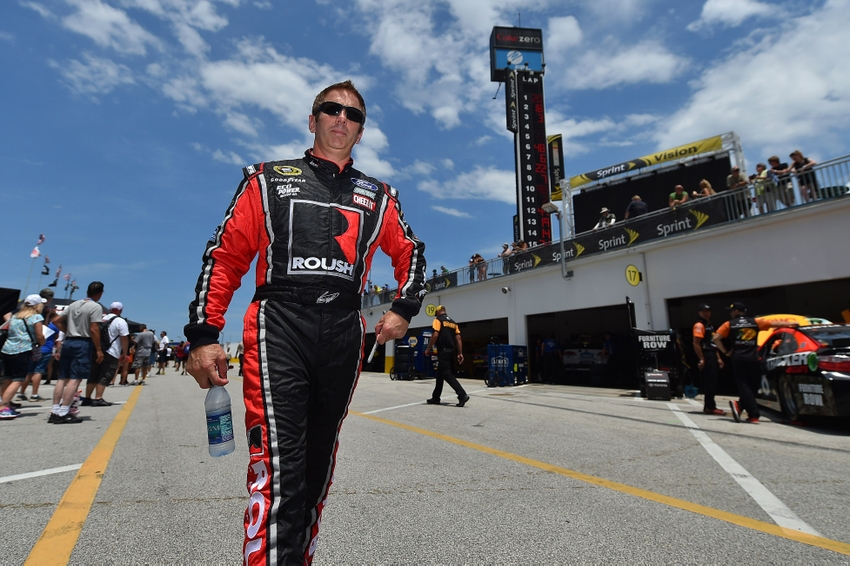 With his results getting quite poor in the last couple of years and with some young talents waiting for an opportunity, shouldn't The Biff start considering retirement as a future option?
Greg Biffle has had a glorious career and his résumé proves it. So far he has won one championship in the Truck Series, one in the Busch Series and 19 Cup races. He is known throughout the garage for his aggressiveness (he is one of the toughest drivers to pass) and for being one of the masters of 1.5-mile tracks. His last win though dates back to Michigan 2013 and since then his results have steadily worsened.
He got into the Chase in that season and in the following one (ninth and 14th were his final results). But in 2015 Biffle was 20th in the points standings and so far this season he is down in 24th. He is obviously not accustomed to being that low in points, between Danica Patrick (23rd) and Paul Menard (25th). A sudden drop.
Get the FanSided App
The entire Roush-Fenway Racing has struggled mightily in the last few seasons, that's for sure. Their last win came at Sonoma 2014 when it was still Carl Edwards to go to victory lane. The lack of good equipment has obviously determined much of Biffle's bad results, but let's take a better look at things. What catches the attention straight away is that the 46 year-old is more than 100 points behind his teammates. He has 564 points, against the 675 and 680 of Trevor Bayne and Ricky Stenhouse Jr. That is a huge points difference that you would not expect between drivers of the same organisation. It looks like the whole team is going through some tough times, but Biffle even more than the other drivers.
Will the #16 car be handed over to Chris Buescher?
This is the big question now. Biffle is in the final years of his career and these bad results could just speed things up. His contract with RFR ends after the 2017 season but rumors say he might be leaving the organisation after this year. In an interview taken during this past weekend he stated that:
I want to be competitive in races and run in the top 10. That's my goal and my focus. If I'm not doing that, then I am probably going to do something different.
And with just three top-tens in the whole season, he might be looking just for that now. This would probably open the door for some young talents looking for a ride at NASCAR's top level. Chris Buescher, who has turned quite a few heads with his win at Pocono is driving for Front Row Motorsports. That organisation has a technical alliance with RFR, which would then be the most obvious of destinations for him. He has already showcased his talent this year and a move to one of the top teams of the sport would be a step in the right direction for his career.
More from Beyond the Flag
Another driver that has caught the eye of many people is Alex Bowman, right now substituting Dale Earnhardt Jr. Bowman though is Earnhardt's pupil, which makes him closer to Hendrick Motorsports than to other teams. We will probably know more about the situation before the end of the season. The next weeks and races will be crucial in placing all the pieces of this puzzle in place.
What do you think Biffle and RFR will choose to do? Leave a comment below.
This article originally appeared on