FOX Fantasy Picks: Talladega Superspeedway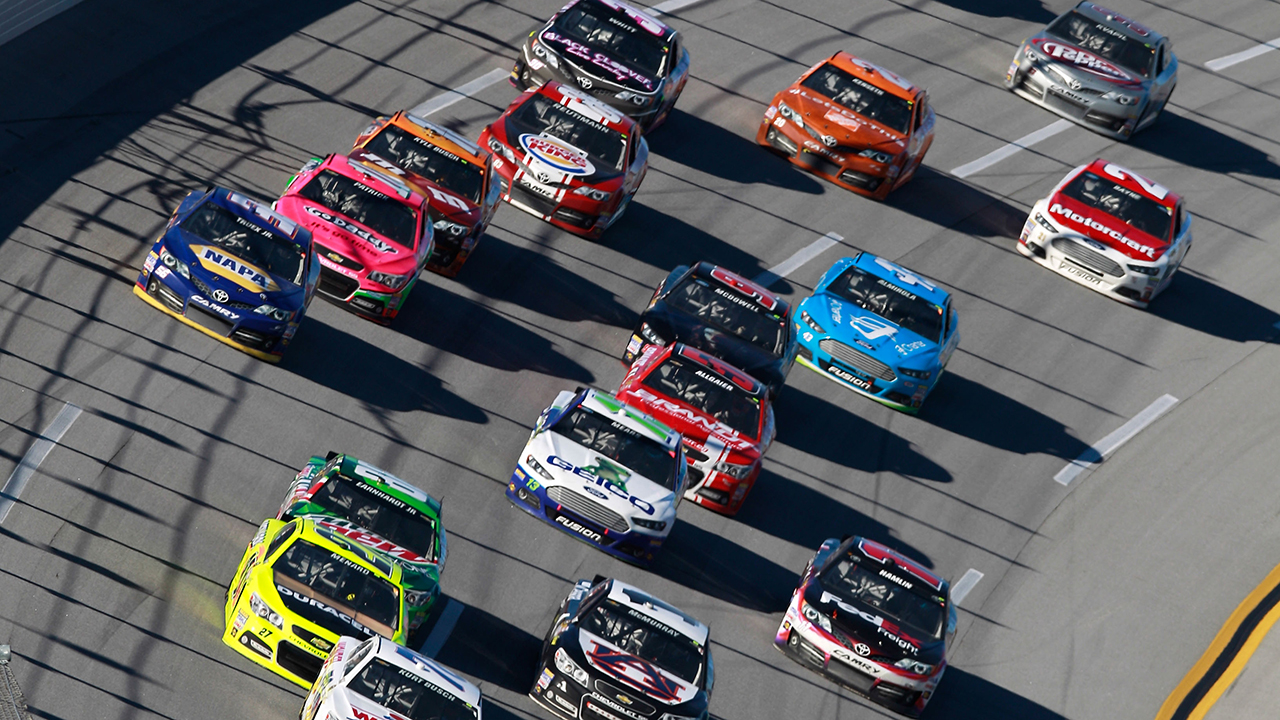 From the short track at Richmond International Raceway to the high banks of Talladega Superspeedway, it's time for another week of FOX Fantasy Auto Racing.
One of the biggest crapshoots on the NASCAR schedule, Talladega is often unpredictable. There have been surprise winners, wild wrecks and photo finishes. Predicting the winner is about as easy as predicting the winning numbers for the Powerball lottery. But hey, let's take our best shot.
Remember, these are simply suggestions, so pick your team wisely, and best of luck. If you haven't done so yet, be sure to sign up for FOX Fantasy Auto Racing, create your team and start playing today!
Captain: Matt Kenseth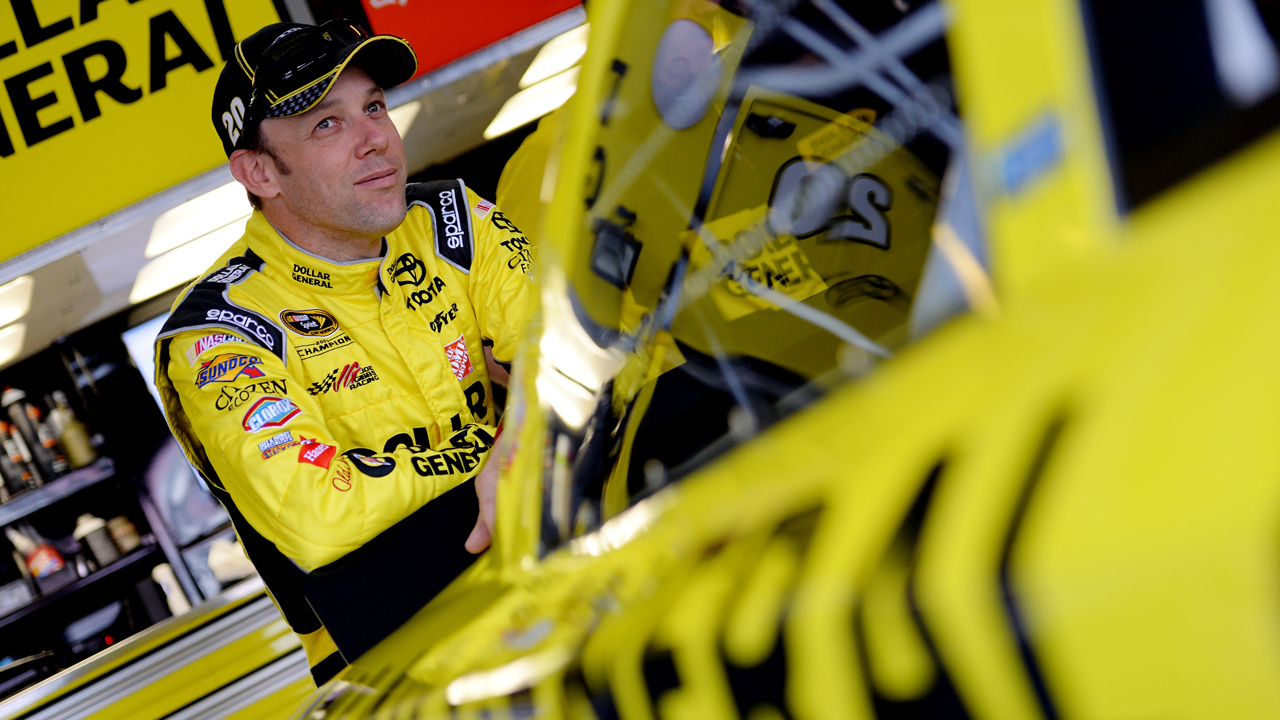 Talladega stats: 1 win; 5 top 5s; 9 top 10s; Average finish: 17.7
One of the most methodical drivers in the Sprint Cup Series garage, Matt Kenseth has always been strong on the restrictor plates, with one win at Talladega and two at Daytona.
Looking for his first win of the 2014 season, Kenseth has a solid chance of doing just that on Sunday. Yet, the 2012 October race winner knows it will take strategy and other cars to accomplish that goal.
"Talladega is always unpredictable. We've ran really well here the last couple years." Kenseth said. "You just never know what's going to happen here. It's an exciting race to watch, it's an exciting race to be a part of, but like I say it's unpredictable. You always kind of need help or need to be at the right spot or need the extra cars to be able to make moves and make passes, so you spend more time thinking about moves than typically you do just making them or trying to pass somebody like you would at a normal track."
When it comes to thinking fast, driving fast and running for the win, few are better than Matt Kenseth. Expect a big fantasy day out of the Joe Gibbs Racing driver on Sunday.
Driver #2: Brad Keselowski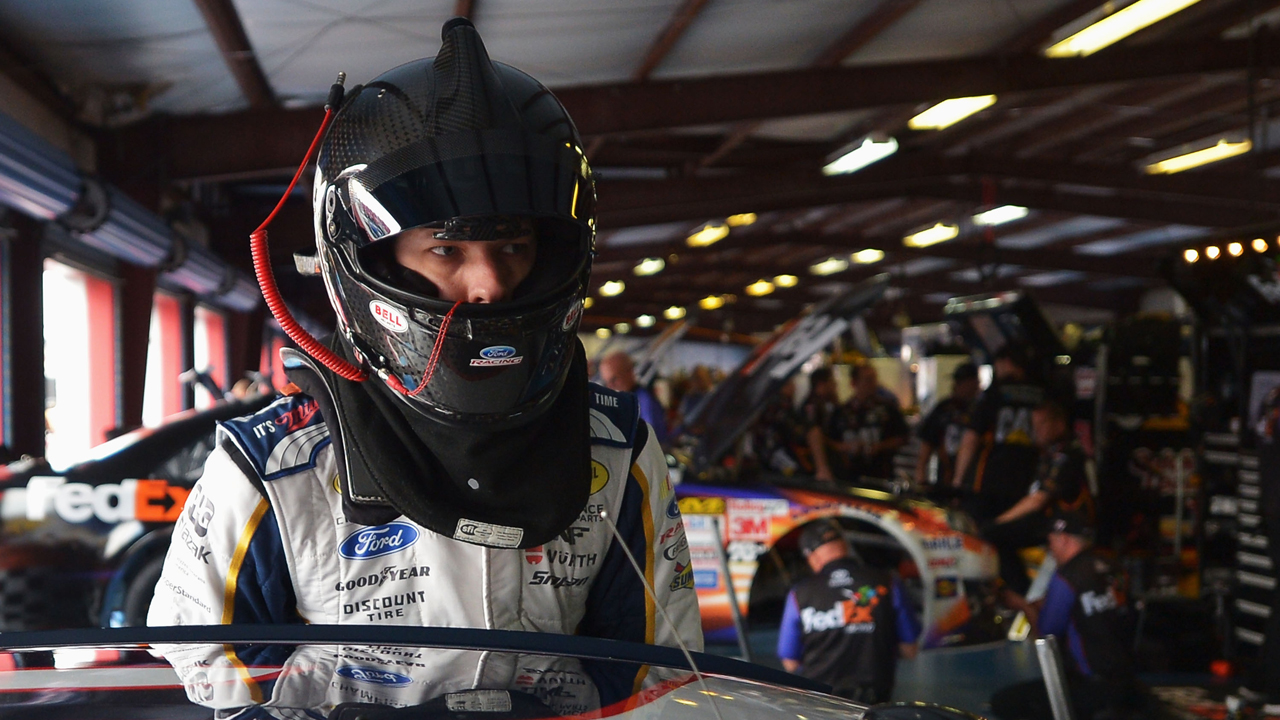 Talladega stats: 2 wins; 3 top 5s; 6 top 10s; Average finish: 14.2
Brad Keselowski will forever be linked to Talladega Superspeedway thanks to his dramatic battle with Carl Edwards for the win in 2009. However, since that first race, the Team Penske driver has often been a threat with two wins, three top fives and six top 10s in his 10 starts.
With one win already this season, Keselowski is looking to make his Chase berth a lock with another victory on Sunday.
"Talladega has been a great track for me," Keselowski said. "It has been the backdrop for a couple self-defining moments. My first Cup victory comes to mind each time we head to Talladega. Our superspeedway program is strong and our Ford Fusions have speed. We came up just a little short at Daytona, so I am feeling particularly motivated this weekend. We will look to make the most of the opportunities that present themselves and do our best to be there at the end."
If he can avoid the "Big One," Keselowski should have no problem being there at the end, leading to a strong fantasy day.
Driver #3: Jamie McMurray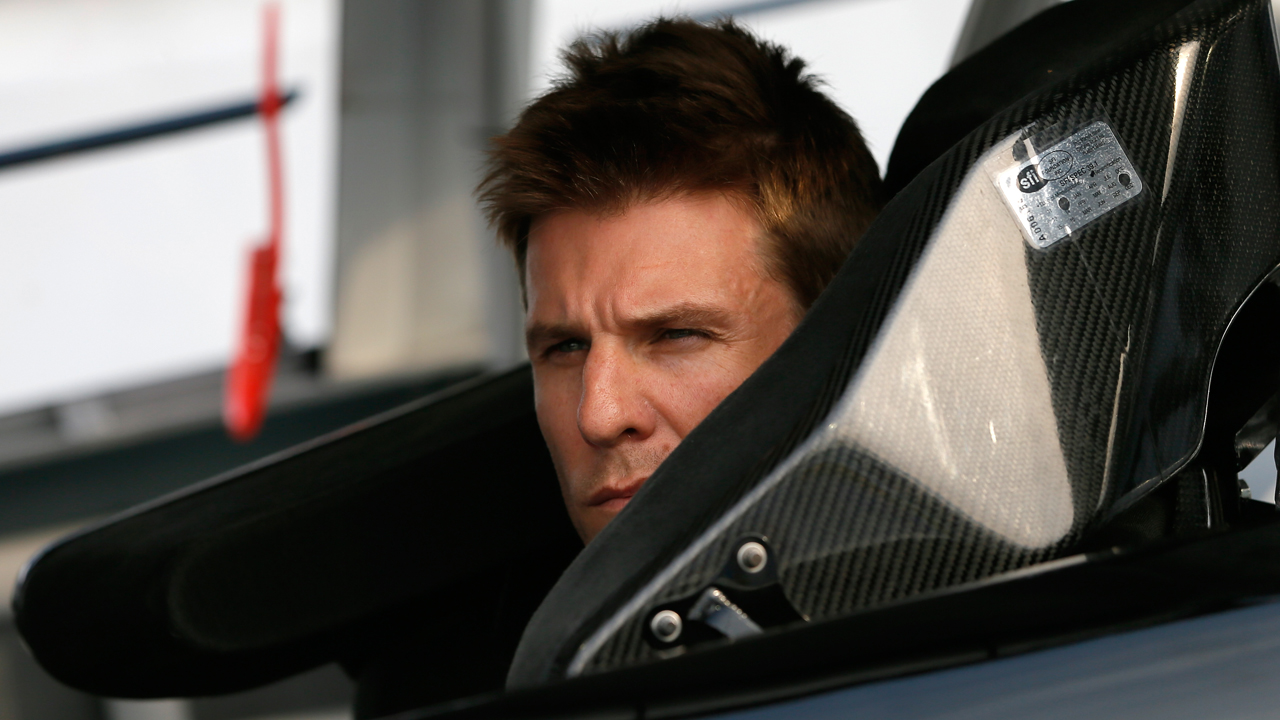 Talladega stats: 2 wins; 6 top 5s; 7 top 10s; Average finish: 19.3
One of the most underrated restrictor-plate racers in the garage, Jamie McMurray has two Talladega wins under his belt, including the last race at the 2.66-mile speedway.
Despite his two Talladega wins, along with two Daytona victories, McMurray believes the best way to approach a restrictor-plate race is to plan for running second.
"I always go to plate tracks with the mindset of running second and pushing somebody to the win, and if the circumstances work out that you find yourself in the lead, it's great," McMurray said. "I think you just have to be very open-minded and willing to help more than trying to get help. I think a lot of guys go to those tracks and want everyone to help them, but they don't really want to return the favor, and I think it's important to kind of have a different mentality with that, and you always want to try to help whoever is in front of you and work with them."
While McMurray's strong runs are impressive, his poor finishes also present a potential pitfall. The driver of the No. 1 Chevrolet has 11 finishes of 21st or worse in 23 Talladega starts.
He may be a risky roster choice, but the two-time Talladega winner cold very easily become a three-time winner on Sunday.
Driver # 4: Tony Stewart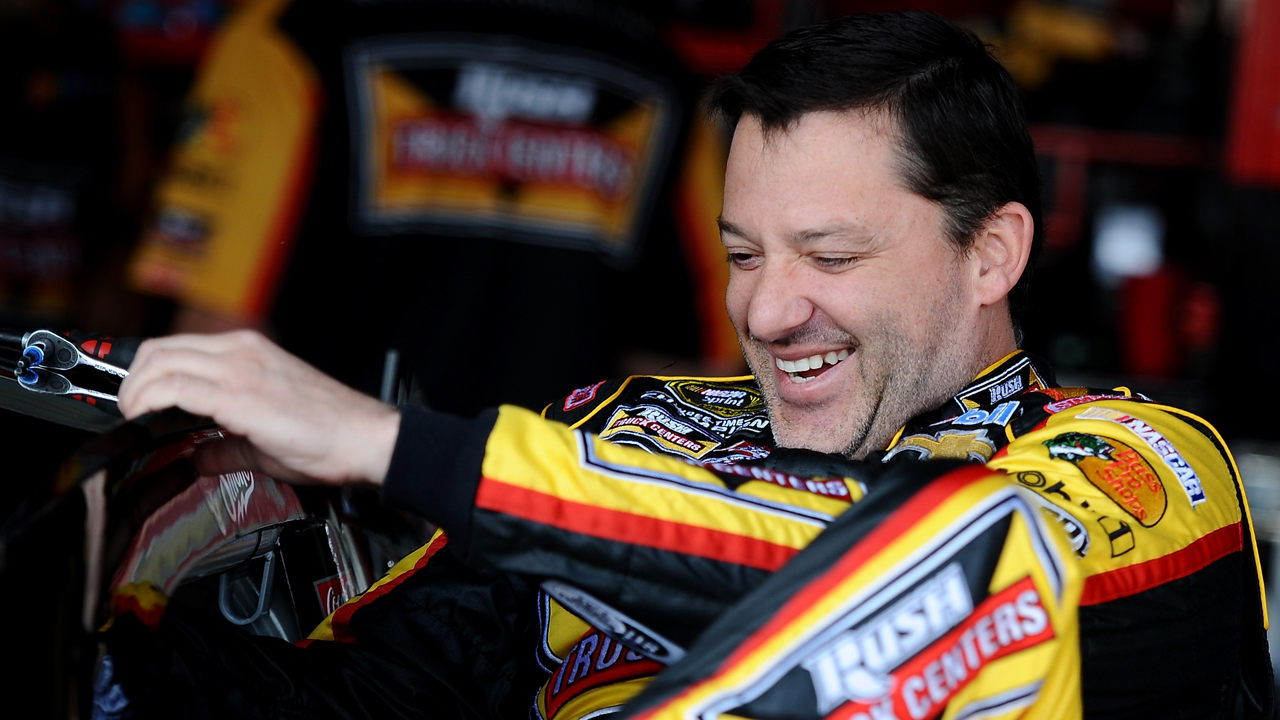 Talladega stats: 1 win; 9 top 5s; 13 top 10s; Average finish: 16.1
The 2014 season is definitely a comeback season for former Sprint Cup Series champion Tony Stewart.
His return to the cockpit after a debilitating leg injury has been slow, but steady so far this season. After a slow start in the opening weeks, Stewart has scored four top-10 finishes in the last six races.
The leader of the Stewart-Haas Racing brigade now heads to Talladega as a serious threat for the win. With one win, nine top 5s and 13 top 10s, Stewart has impressive stats, but has had even more impressive runs that did not produce the results.
While it appears the No. 14 team is still working on being a serious threat for wins on the intermediate and short tracks, Talladega presents a great opportunity to get to victory lane and go a long way to securing a spot in the Chase.
Driver #5: David Ragan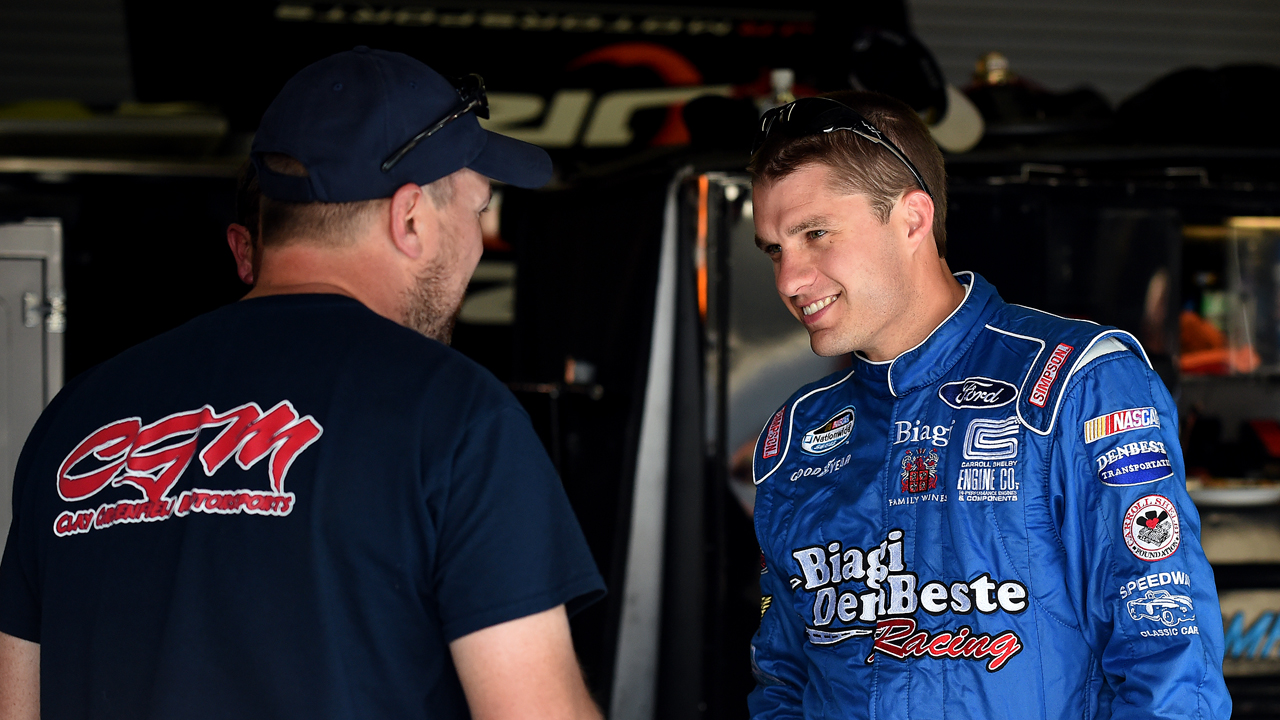 Talladega stats: 1 win; 4 top 5s; 7 top 10s; Average finish: 14.2
Talladega Superspeedway is known for its Cinderella stories and perhaps there is none better than David Ragan. The Ga., native scored an amazing upset victory in last May's race, leading Front Row Motorsports teammate David Gilliland to the checkered flag.
While it was a true "David versus Goliath" win, it was no fluke that Ragan was up front. The driver of the No. 34 Ford has four-straight top 10 finishes at Talladega, including the win, and was third-fastest in Friday's opening practice session.
"I wouldn't enjoy racing this type of race 36 times a year, but four times a year – two at Daytona and two at Talladega – I really enjoy this type of racing," Ragan said. "It fits my style. Our race cars are good at these places. I've got good Ford engines and our Ford Fusions have been fast, so it is fun to come here. We've kind of gotten off to a rotten start to start the 2014 season, so this could be a good race for us to just have a solid run and kind of turn our season around."
You never know, lightening could strike twice, but it will be more likely that Ragan leads Front Row Motorsports to their best finish of the year, giving your fantasy roster a boost along the way.
As always, these are simply suggestions, so do your research, pick wisely, and best of luck. If you put more faith in the Las Vegas odds, check out this week's 'Let it Ride' segment from NASCAR Race Hub.