Forget what you know: It's a new day for NASCAR
Forget almost everything you know about NASCAR.
It's the year 2014, and this year, NASCAR is all about change. Arguably more change than there's ever been in the 66-year history of the sanctioning body.
-» The 10-race, season-ending Chase to the Sprint Cup will start with 16 drivers at Chicagoland Speedway, with four drivers eliminated after the third, sixth and ninth races. The four advancing drivers — and the remaining 39 drivers not racing for the title — will square off at Homestead-Miami Speedway, and whichever one of the four has the best finish will be the 2014 Sprint Cup champion.
CLICK HERE for more on the new Chase: http://foxs.pt/LeEgwJ
Video: NASCAR Race Hub: Analysis of the 2014 Chase Format
-» Qualifying, long the most boring part of Sprint Cup racing, will also go to a knockout format, with two rounds at tracks 1.25 miles or less, and three rounds at larger tracks. The only exception will be the Daytona 500, which keeps its traditional format.
CLICK HERE for more on qualifying: http://foxs.pt/19Os955
Video: Larry's Notebook: 2014 Qualifying Rule Changes
-» NASCAR is addressing rules violations through its new NASCAR Deterrence System, which seeks to codify technical penalties and apply specific punishments when those penalties occur.
CLICK HERE for more on the NASCAR Deterrence System: http://foxs.pt/1fFUdFI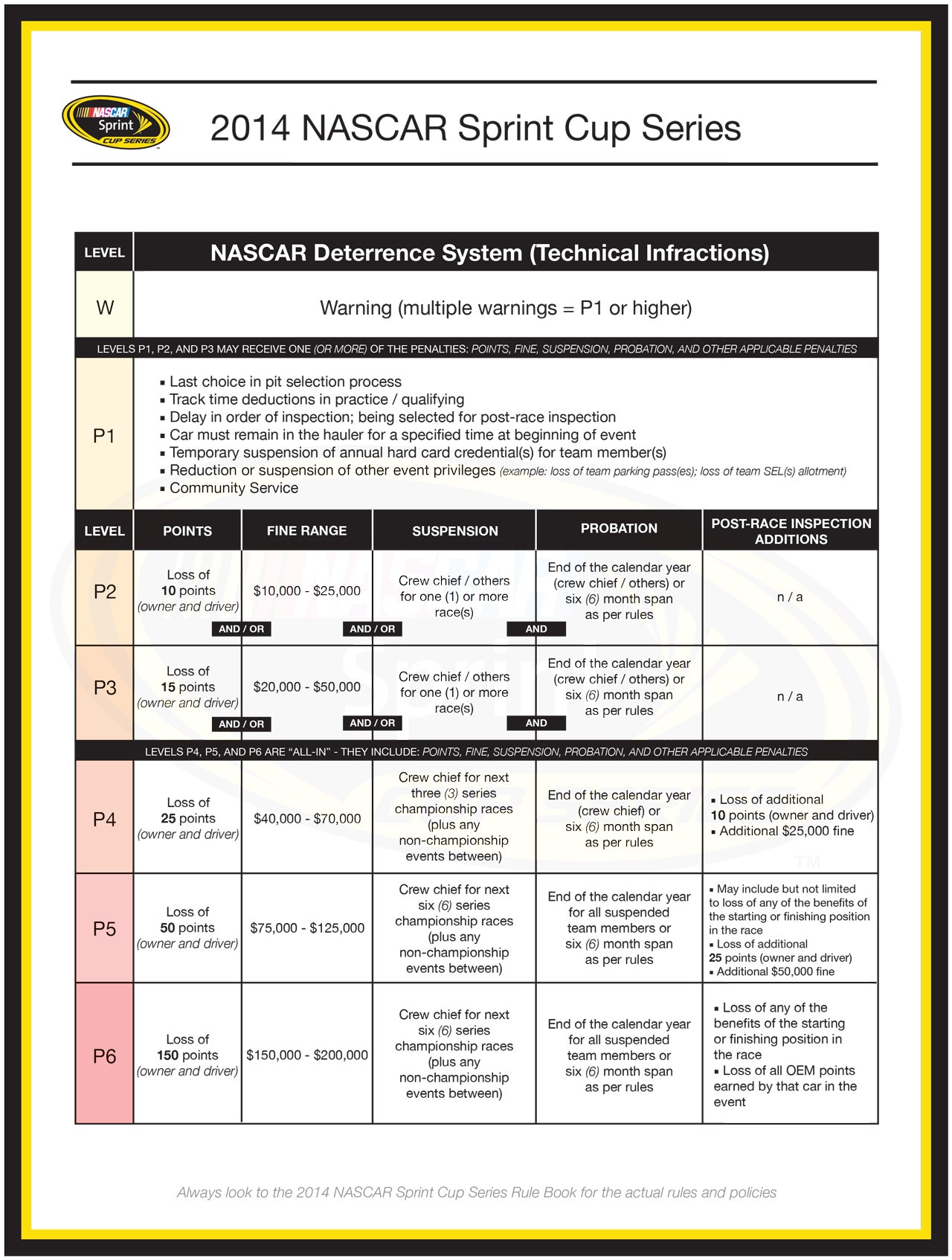 -» Daytona International Speedway is undergoing a $400 million extreme makeover, which will make it a state-of-the-art destination among sports facilities worldwide.
CLICK HERE for more on the Daytona project: http://foxs.pt/LQFU83
Add it all up, and it's clear NASCAR is making bold and aggressive steps to try and improve the sport.
"NASCAR's core responsibility is to always look down the road and position the industry to excite our fans with the highest level of competition in the world," said NASCAR Chairman and CEO Brian France. "… Central to that is the responsibility and making sure we put on the best and most exciting racing product on the track each and every week. That's what our fans expect, that's what we expect, and they tell us that every day."
Daytona Speedweeks, will give an early indication of well NASCAR's changes are working and which Sprint Cup, Nationwide and Camping World Truck Series teams come out of the box strongest.
The action kicks off Saturday night on FOX Sports 1, with the running of the Sprint Unlimited non-points race. CLICK HERE for this week's television schedule: http://foxs.pt/1kw2MsC