Dale Earnhardt Jr.'s steering wheel came off in the middle of a race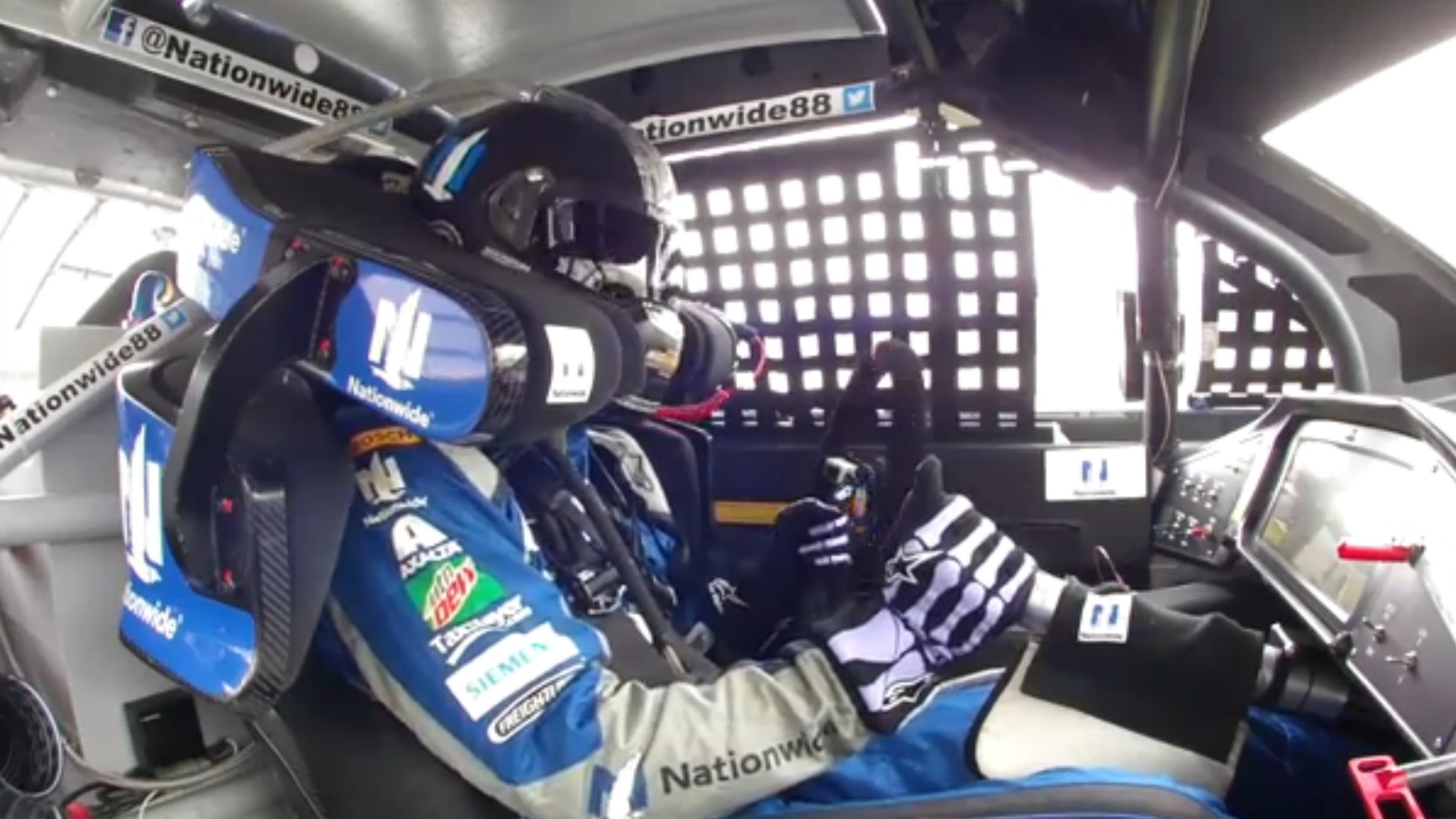 Dale Earnhardt Jr. endured a miserable afternoon at Talladega Sunday and finished in 40th place after being involved in two accidents. Dale Jr. lost control of his car on lap 50 and took out teammate Kasey Kahne, and was later collected in a wreck by Carl Edwards. The race could have gone even worse if it wasn't for some quick thinking by Earnhardt under caution.
Dale Jr. pulled his steering wheel off the steering column, and kept his car from hitting the wall by twisting the column with his hand.
Yikes! @DaleJr controls the car WITH HIS HAND after his steering wheel comes off. That was awesome. #NASCAR https://t.co/KivxuTmuvG

— FOX SPORTS: NASCAR (@NASCARONFOX) May 1, 2016
Earnhardt said after the race that the move damaged his hand but saved the car. Fortunately he wasn't driving at full speed, or this could have been a much scarier moment.
We understand why our car wasn't running as we expected from the get go. Im confident we will have a faster hot rod for @DISupdates in July.

— Dale Earnhardt Jr. (@DaleJr) May 1, 2016
Appreciate my guys for repairing the car to get us back out there. I wouldn't have done anything differently there. You gotta keep grinding.

— Dale Earnhardt Jr. (@DaleJr) May 1, 2016
I feel bad for our team and supporters that we didn't capitalize on a great opportunity to run well today. Some days your the bug.

— Dale Earnhardt Jr. (@DaleJr) May 1, 2016