Waltrip Brothers tee it up for 6th annual Charity Championship
The Sixth Annual Waltrip Brothers' Charity Championship is in the books.
The two-day fundraising event – held in Franklin, Tennessee – featured the likes of country music legend Travis Tritt, NASCAR driver Clint Bowyer and, of course, Michael and Darrell Waltrip.
Bryson and Karen Byrnes – son and wife of late FS1 broadcaster Steve Byrnes – were also in attendance, as the event benefitted the Byrnes Memorial Fund, as well as Feed the Children and Motor Racing Outreach (MRO).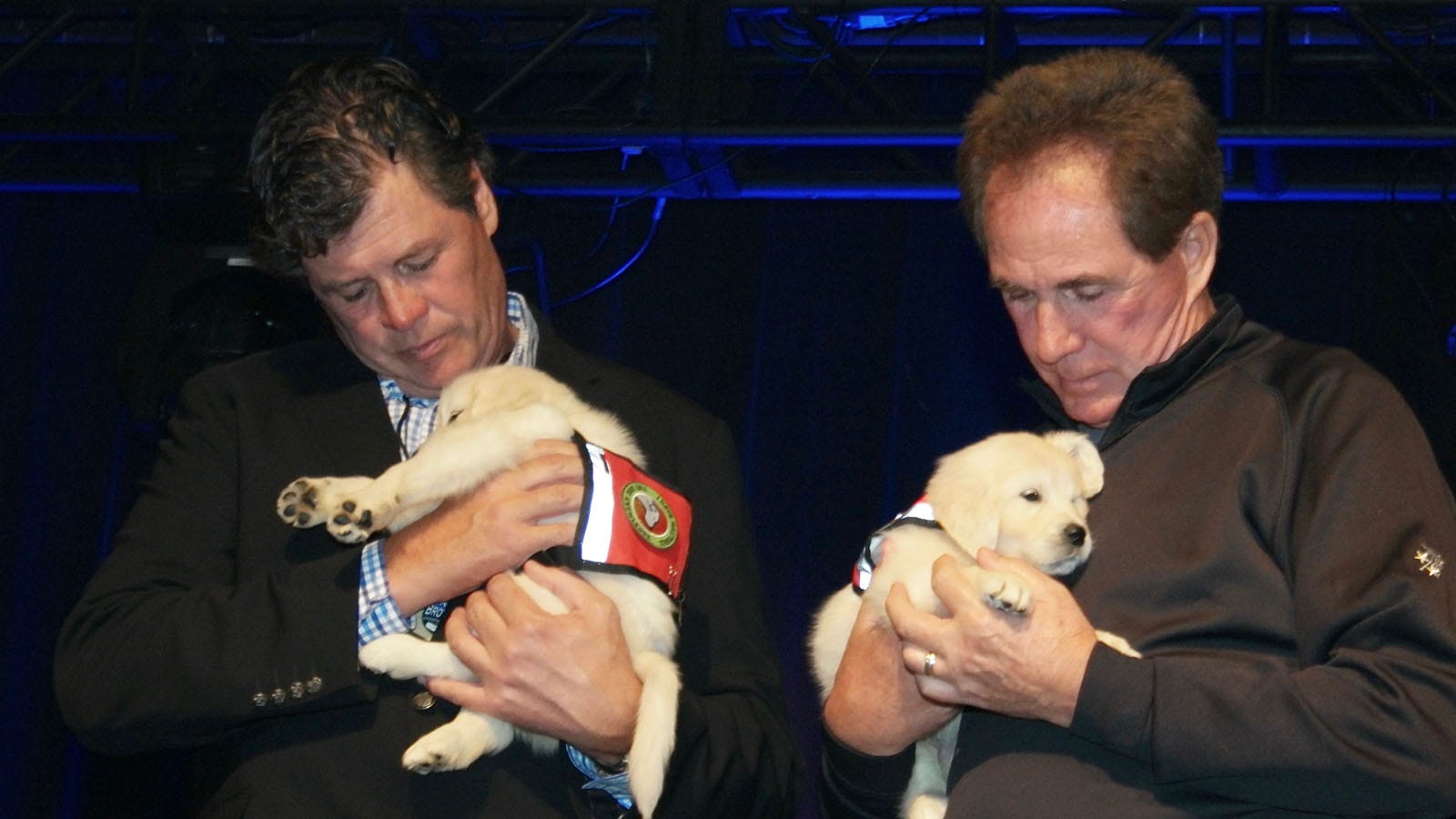 Great night honoring @SteveByrnes12 & loving @BrysonByrnes. Thank you @mw55 @Travistritt @darrellwaltrip @vancolley pic.twitter.com/ZgIYtitLs2

— Karen Goins-Byrnes (@KarenByrnes) October 22, 2015
— Darrell Waltrip (@AllWaltrip) October 22, 2015
We had a great night. Thank you @Travistritt @kennyhabul @AllWaltrip @WaltripBrothers @vancolley #GivingForGood 👍🙏 pic.twitter.com/32nQGAhiHO

— Michael Waltrip (@mw55) October 23, 2015
It was my pleasure tonight to meet NASCAR legend, Rick Hendrick! pic.twitter.com/s8no7I2fPL

— Travis Tritt (@Travistritt) October 22, 2015
Great time as always at @WaltripBrothers event last night. Got to see one of my absolute favorites @Travistritt play. Cat can flat sing!!!

— Clint Bowyer (@ClintBowyer) October 22, 2015
@mw55 and @AllWaltrip put on a great Charity Championship last night in Nashville. Thanks @Travistritt for the tunes pic.twitter.com/S1SBF2ZCbt

— David Ragan (@DavidRagan) October 22, 2015
It was amazing this lovely, talented lady attended last night. Great seeing you @jeweljk @WaltripBrothers pic.twitter.com/5CTXR1dTZt

— Michael Waltrip (@mw55) October 23, 2015
If you want to golf good like me? Watch this.😂😂pic.twitter.com/OXB8uBjMBH

— Kenny Wallace (@Kenny_Wallace) October 23, 2015
FOX NASCAR personalities Hermie Sadler, Phil Parsons and Todd Bodine also made the trip. In just five years, the event has raised nearly $1.5 million for charity.