Video Wrap-Up: Who says Fontana is boring?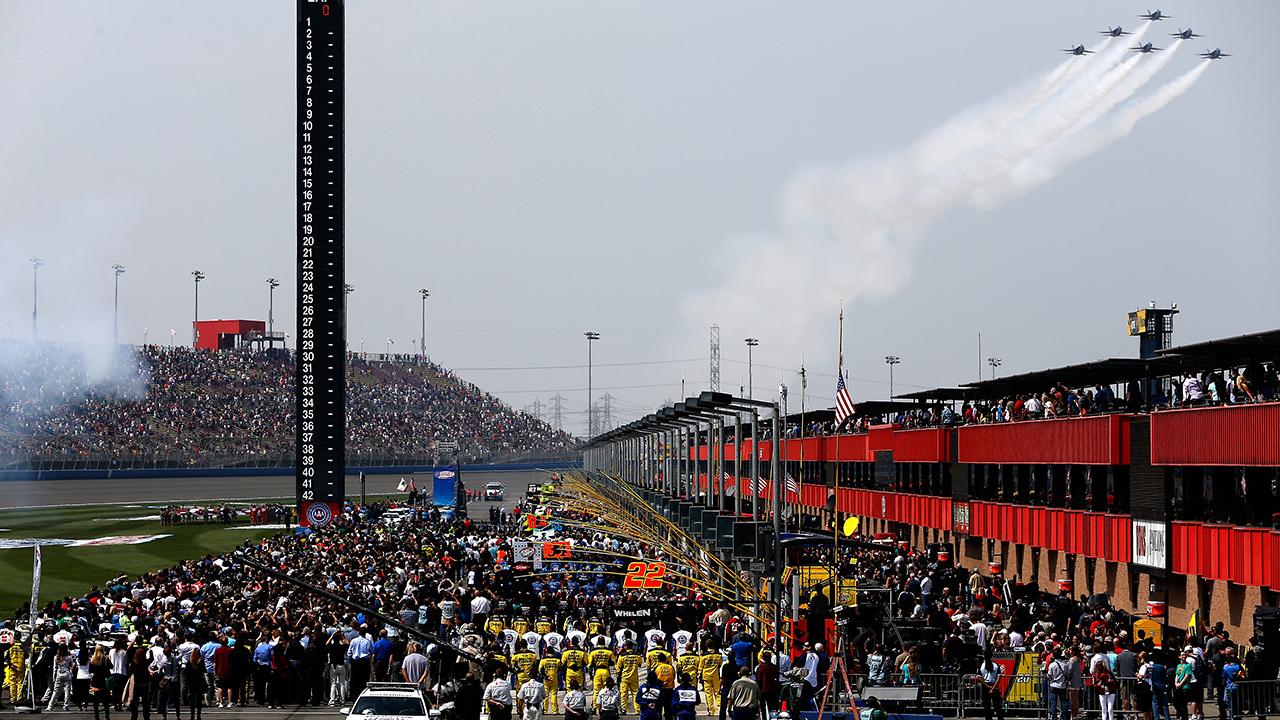 Today's race in California was anything but boring.
Kevin Harvick was the first to experience tire issues during today's race.
Dale Earnhardt Jr. hits the outside wall hard as his left front tire goes down on lap 43.
On lap 70, Aric Almirola slows up to avoid the No. 11 driven by Sam Hornish which causes Brian Scott hit him from behind.
Carl Edwards, Greg Biffle and Ricky Stenhouse Jr. all had tire troubles today.
With a win on the horizon Jimmie Johnson has a left front tire go down with just seven laps to go as the race leader.
Kyle Busch wins after an exciting race to the finish-line in Fontana!
Rookie, Kyle Larson has a solid second-place finish after winning his first Nationwide Series race.
Tony Stewart finishes in the top-five after another gutsy call from crew chief, Chad Johnston.
During the final pit stop Kurt Busch and his team make a gamble with two tires and finishes in third place.
Below are some driver tweets after the race:
I'm sitting here grinning ear from ear reading how pumped up about today everybody is, even those of you who aren't Kyle fans loved it!

— Regan Smith (@ReganSmith) March 23, 2014
Boy! It just wasn't our day…💩

— Clint Bowyer (@ClintBowyer) March 23, 2014
Really though, we all knew our chances on that restart were slim. Someday we'll get to restart up there with fresh tires though

— landon cassill (@landoncassill) March 23, 2014
What a day…. Glad that's over!! But 1 thing to take away…. The FANS showed up at Cali and made lots of noise!!! Awesome to see!!

— Ricky Stenhouse Jr. (@StenhouseJr) March 23, 2014
Had another good day going @ACSupdates and cut a left rear. @PPR98 guys did so awesome- and have I mentioned that @gnead is the man?

— Josh Wise (@Josh_Wise) March 23, 2014
The cool thing is that was still a great race. Probably been the best season of racing our sport as seen in awhile. #NASCAR

— Michael McDowell (@Mc_Driver) March 23, 2014
There is only so much we can control… Everything we could, we did really well. I'm very proud of my @LowesRacing team.

— Jimmie Johnson (@JimmieJohnson) March 23, 2014
Well THAT was an interesting race. Guess 12th is ok after smacking the fence. Had a good car most the day. Solid effort by the 88 team. 👍

— Dale Earnhardt Jr. (@DaleJr) March 23, 2014
Well I learned a lot today. Hit the fence a few times. Last time was trying to pass the 11 and just messed up and cost us some. Ended up 22

— Alex Bowman (@AlexBRacing) March 23, 2014
Great crowd and great racing today. Fought an ill handling car all weekend, and can't wait for Martinsville coming up!

— David Ragan (@DavidRagan) March 23, 2014