Video: Rusty Wallace hopes to wow at Barrett-Jackson with this NASCAR-inspired speed machine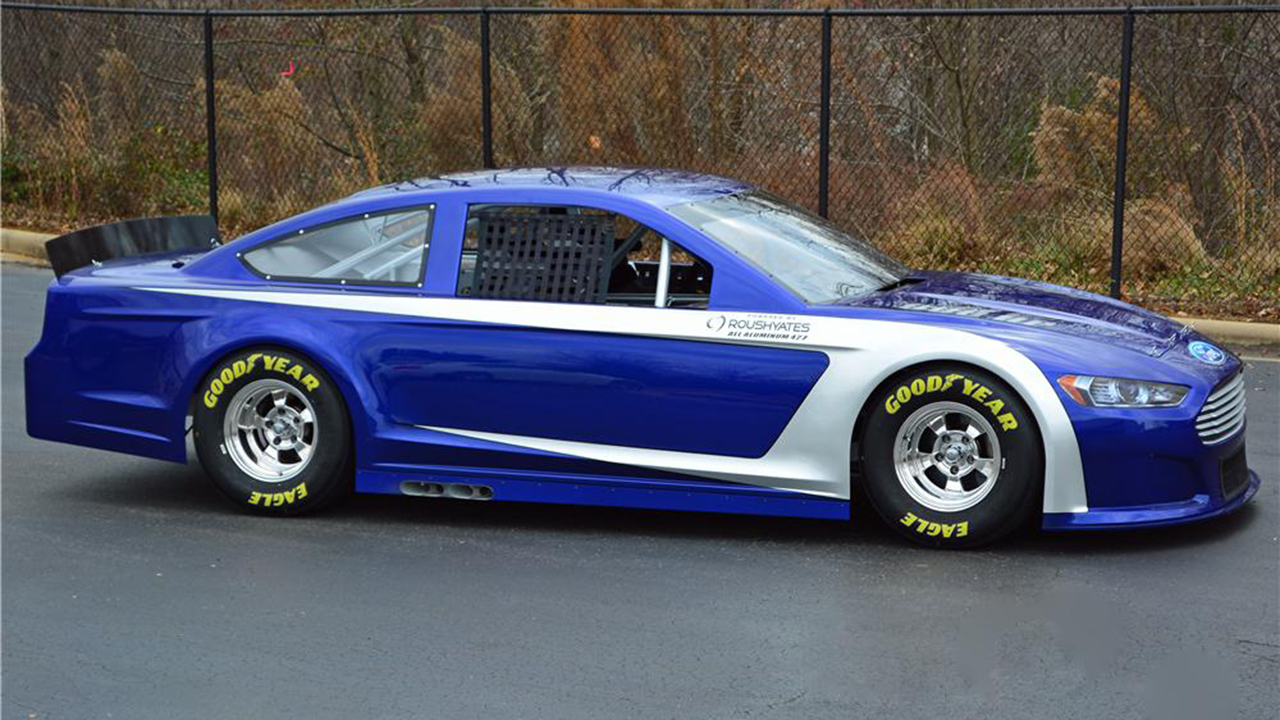 Last week, NASCAR Hall of Famer Rusty Wallace was back behind the wheel of the No. 2 at Daytona Preseason Thunder. This week, Wallace will be back at the Barrett-Jackson collector car auction in Scottsdale, AZ.
For the second straight year, Wallace has built a special race car that will be auctioned off to benefit the NASCAR Foundation. The Ford Fusion is powered by a 427-cubic-inch big block engine built by Roush Yates Racing Engines. It's packing 900 horsepower and 650 foot-pounds of torque. Hear more from Wallace.
Video: BJ: Rusty Wallce Roush Yates Car
The FOX family of channels will have 36 hours of live coverage from Barrett-Jackson Scottsdale, starting Tuesday at 7 p.m. ET on FOX Sports 2. Wallace's car will be sold at around 10 p.m. EST on Thursday, Jan. 16.
Barrett-Jackson television schedule:
Tuesday, Jan. 14:
7-9 p.m., FOX Sports 2
9-11 p.m., FOX Business
Wednesday, Jan. 15:
7-9 p.m., FOX Sports 2
9-11 p.m., FOX Business
Thursday, Jan. 16:
7-9 p.m., FOX Sports 2
9-11 p.m., FOX Business
Friday, Jan. 17:
2-9 p.m., FOX Sports 1
9 p.m. – 12 a.m., FOX Business
Saturday, Jan. 18:
3-5 p.m., FOX
5 p.m. – 12 a.m., National Geographic
Sunday, Jan. 19:
2-5 p.m., FOX Sports 2
5-7 p.m., FOX Sports 1