Top 5 Tuesday: The best saves of the 2013 season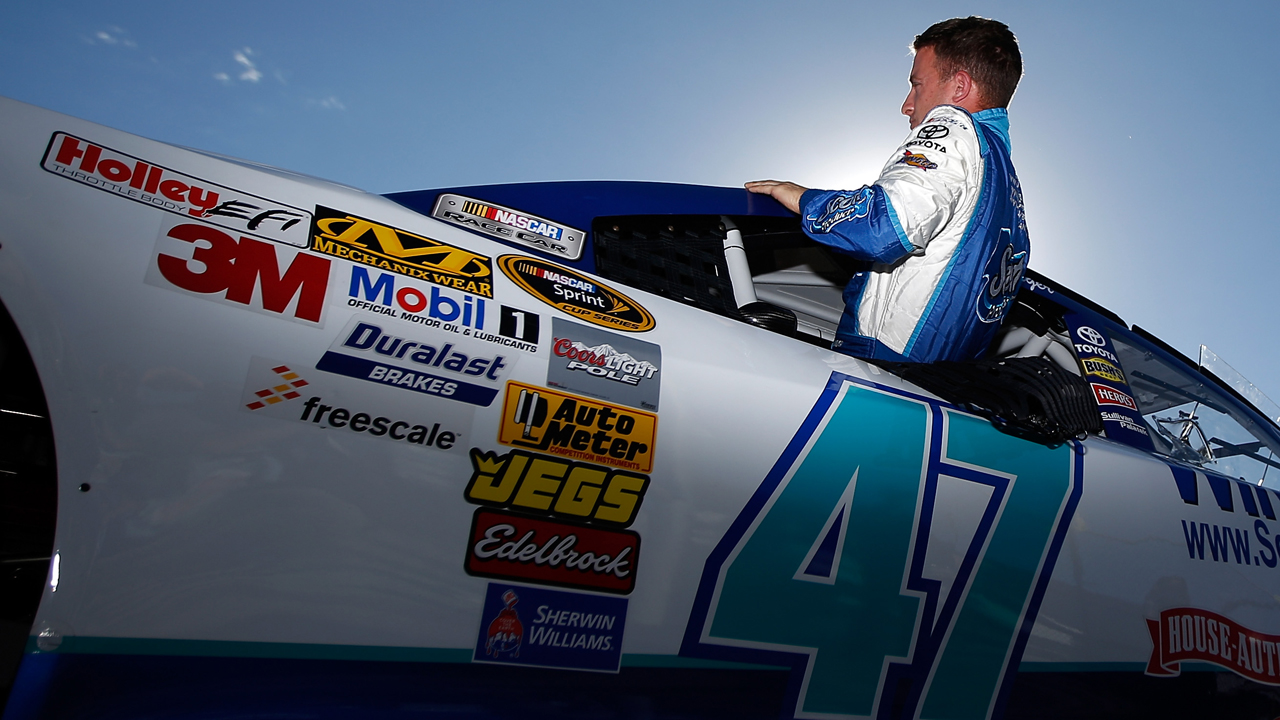 The 2013 NASCAR season saw some amazing racing across all three of NASCAR's top series, as drivers proved their mettle in the face of myriad obstacles and challenges.
Here are five of the best saves of 2013:
1. JIMMIE JOHNSON AT PHOENIX – There's a reason Jimmie Johnson has won six NASCAR Sprint Cup Series championships. Actually, there are multiple reasons, but he showed off his pure driving skills in the penultimate race of the season at Phoenix International Raceway.
At PIR, Johnson made two spectacular saves, the first coming on the opening lap, when his car refused to turn, and the second coming later in the race, when Carl Edwards accidentally made contact with him. Johnson's title hopes could have been derailed either time; instead he rallied to finish third in the race and all but sew up his sixth title.
Video: CUP: Johnson Avoids Disaster at Start – Phoenix 2013
2. JOHN WES TOWNLEY AT KENTUCKY – One of the most amazing moves of the year came in the UNOH 225 NASCAR Camping World Truck Series race. As he was heading into Turn 3, John Wes Townley spun, with Brad Keselowski going underneath him. Despite being completely sideways, Townley somehow held onto his truck, stayed off the wall and straightened it out.
Video: TRUCKS: Townley's Epic Save – Kentucky 2013
3. DENNY HAMLIN AT HOMESTEAD – There's no sugarcoating it: Hamlin had the worst year of his career in 2013, largely because of a last-lap crash at Auto Club Speedway that saw him break his back. But in the final race of the season, it all came good, as Hamlin drove his Joe Gibbs Racing Toyota to victory at Homestead-Miami Speedway. That victory meant Hamlin has won at least one race every year of his Cup career.
4. BRIAN VICKERS AT NEW HAMPSHIRE – One of the feel-good stories of the season came in the first Sprint Cup race at New Hampshire Motor Speedway, where part-time Michael Waltrip Racing driver Brian Vickers passed Tony Stewart with 16 laps to go to win his first race in four years. The victory helped Vickers land a full-time ride with the team for 2014.
5. AJ ALLMENDINGER'S CAREER – The 'Dinger's NASCAR career appeared to be over after he failed a drug test and was released by Penske Racing in 2012. But after Allmendinger successfully completed NASCAR's Road to Recovery plan, this year he won two NASCAR Nationwide Series races for The Captain and by late in the season had secured a full-time Sprint Cup ride for 2014 with JTG Daugherty Racing.