Top rumors about NASCAR points changes in 2014
News broke late Friday evening about possible points changes for the 2014 season, and Twitter lit up like a NASCAR fan's face on race day.
Points changes aren't even official, but they might as well be because social media said so.
1) Every driver named Dale Earnhardt Jr. automatically makes the Chase.
In an effort to stop conspiracy theorists, NASCAR will let anyone named Dale Jr. in the Chase just to avoid the post-season headache. When asked about this, Jr. responded.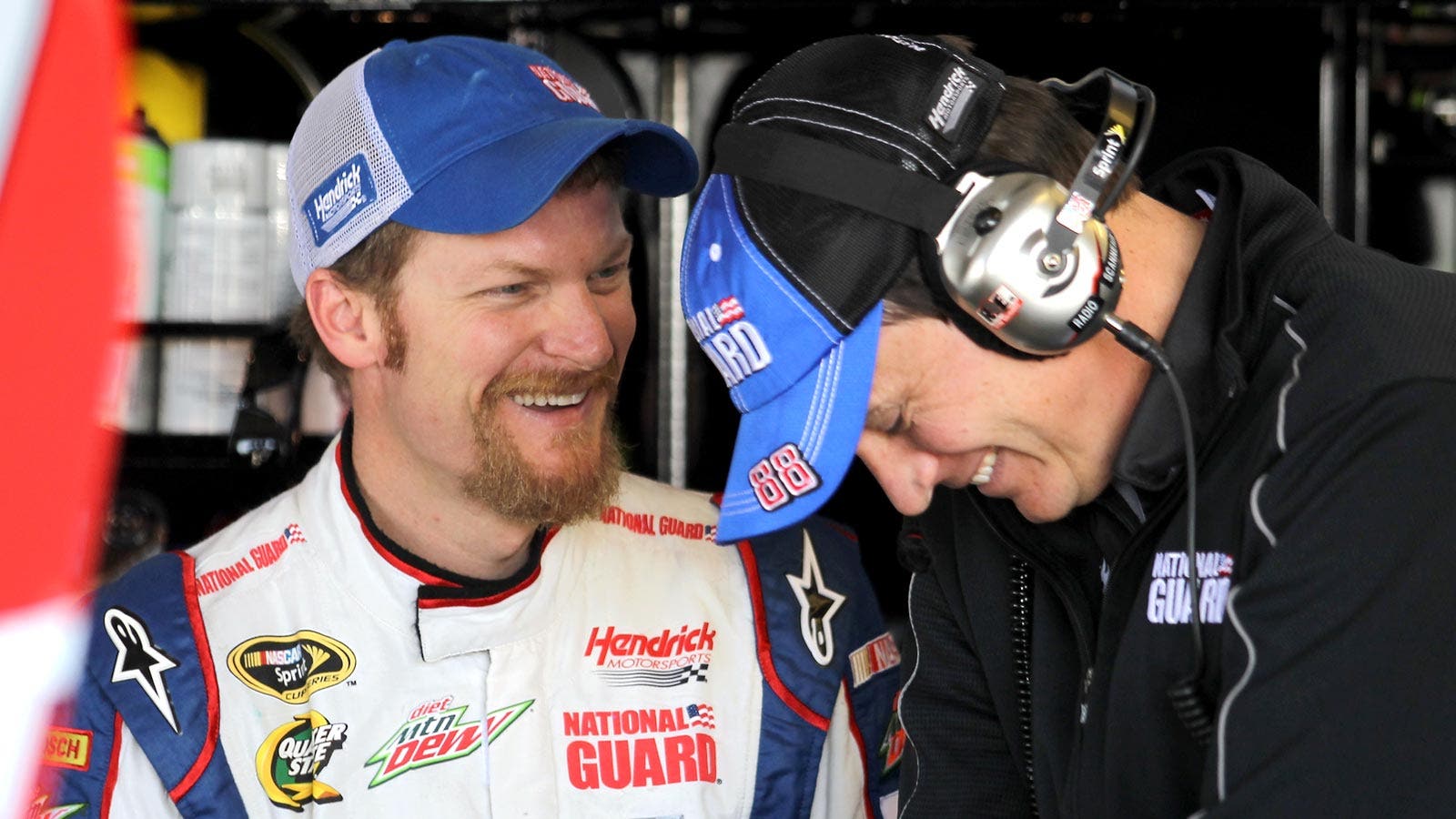 2) A single win gets you in the Chase and probably the championship.
Fans have screamed for years, "we hate points racing! Make winning more important!" However, when that one win gets Kyle Busch his first Cup, fans will change their tune to, "we hate points for winning! Make consistency more important!"
3) Married drivers get in the Chase if they can produce a marriage license.
I'm fairly certain Danica and Ricky would've gotten married anyway, but this rumor sped up their courtship to the point that they're now looking for a Justice of the Peace or for @nascarcasm so he can Photoshop a license for them.
4) Points racing is a thing of the past.
This rumor peaked the interest of start-and-park teams since many of them haven't earned any actual points since the Reagan administration.
5) There will be eliminations as the Chase goes on.
Wait, WHAT?!
Drivers being honored in Richmond after the Chase cutoff only to be told later they're not in the Chase anymore? Drivers posing for Chase photos and then being cropped out? Drivers losing sponsors mid-Chase because of the confusion? I fear the day this could actually happen…
"Um, *cough, cough*…"
6) Thanks a lot, Matt Kenseth.
Since Kenseth's Championship in 2003 caused the creation of the Chase to begin with, it's only fitting that he be the driver to blame for the rumored changes 11 years later.
7) Jimmie Johnson wins – no matter what.
The Chase is an illusion and under the new points system, Jimmie wins the championship simply by showing up to Daytona in February.
8) All 43 drivers make the Chase.
And before the series finale in Homestead, each driver gets a small trophy, a gift card to Build-A-Bear, and a participation ribbon.