Carl Edwards: NASCAR's worst athlete is 'obviously Tony Stewart'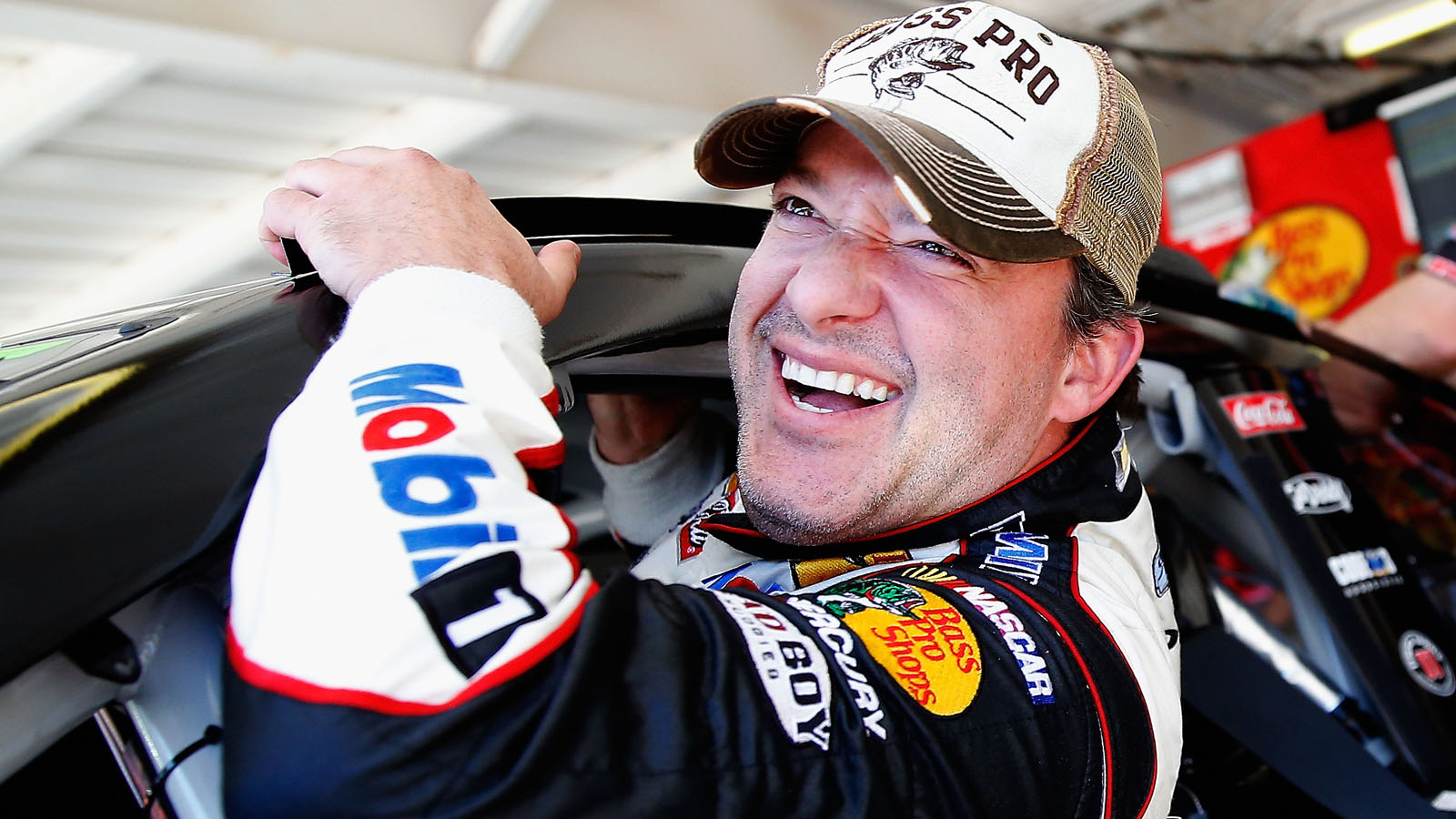 Widely known as one of the fittest drivers in NASCAR, Carl Edwards understands as well as anyone how staying in shape can help a driver's performance over a grueling 3 or 4-hour race.
But Edwards, who regularly works with a trainer, also acknowledges he might not be the most physically fit driver in the sport.
"It's tough to say," he said, when recently asked by 120sports.com to name the NASCAR Sprint Cup Series' most athletic driver. "Kasey Kahne, Jimmie Johnson, myself, we all work really hard, but Josh Wise actually either has done or is doing an ironman triathlon and he's very competitive. I mean, this guy's a world-class athlete."
Edwards doesn't believe all drivers are athletes, however.
"Everybody talks about, 'Are drivers athletes?'" he told 120sports.com. "You don't have to be an athlete. You don't have to be in any sort of physical shape, but there are days when it really pays off and it really helps, and I think that's why you see the guys in the garage … You know, it used to be on Saturday night, Saturday afternoon, everybody'd go out and party and not worry, really, but now everybody's on their bicycles and everybody's out doing something to stay fit."
Well, maybe not everybody.
Asked to name the worst athlete in the Sprint Cup Series, Edwards didn't hesitate.
"That's obviously Tony Stewart," he said with a laugh. "He's the worst. We give Tony a lot of trouble. He must be the toughest guy in the world because he does nothing for his fitness and he's able to just go out there and do a great job."