Tony Gibson: Alan Kulwicki's story one that should be told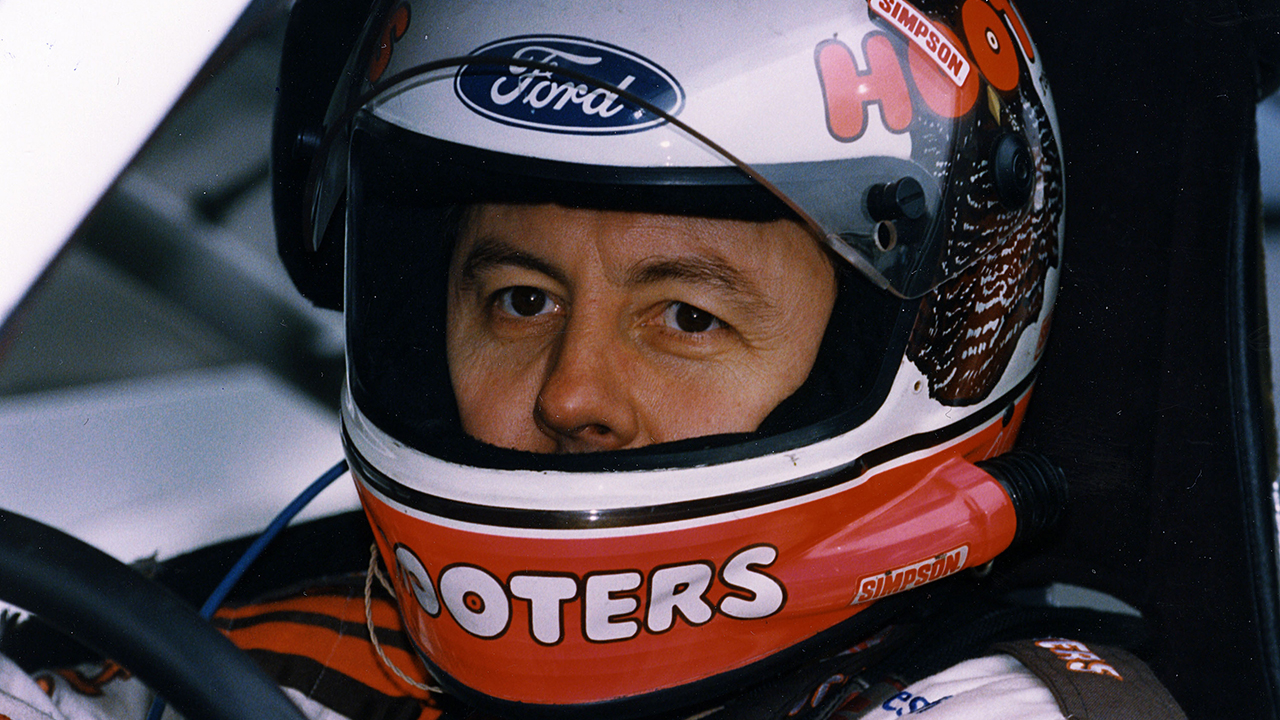 Although he has been gone for 21 years, the legacy and memory of 1992 NASCAR champion Alan Kulwicki continues to live on.
That legacy was solidified even further Wednesday night as the Kulwicki Driver Development Program was announced at Charlotte Motor Speedway.
One of the most independent and hardest-working drivers in his day, Kulwicki overcame tremendous odds to win the 1992 title over the powerhouse of Bill Elliott and Junior Johnson in the final race of the season.
Just months later, Kulwicki was killed when his plane crashed in the Tenn. mountains en route to Bristol Motor Speedway on April 1, 1993.
Through the years Kulwicki's legacy has lived on through a scholarship program at University of North Carolina-Charlotte, but this week the next step in Kulwicki's story was solidified with the driver development program.
"I think it's awesome," Kulwicki's car chief and close friend Tony Gibson said. "It's a way to keep the legacy alive with Alan, and help some kids that would never get the opportunity to showcase their talents or move forward in a career of racing, and in their schooling too. It's just really neat, because this is just another step of continuing on the legacy."
As part of the program, applicants will also be required to continue their education, something that was very important to Kulwicki and his family. Before starting his career, Kulwicki earned a degree in mechanical engineering from the University of Wisconsin-Milwaukee.
"You look at Alan's story and it just shows you that if you're dedicated and keep mind-strong, you can do it," he said. "One good thing with Jerry is that he made Alan go to school and finish his education in order to drive and pursue that, he had to get an education and finish it. I think that's a tribute to his dad, that not only are you going to do something you love to do, you're going to get a good education.
"That's an important lesson for the kids," he said. "Don't just give up on one part of it, you've got to have both."
One of the first college-educated drivers in the sport, Alan was the first NASCAR champion with a degree, and paved the way for the engineers that followed in his footsteps.
"The scholarship was awesome, but now this is just another step that for the next 20 years we remember Alan," Gibson said. "It's big for Thelma (Kulwicki, Alan's step-mother) I know that she wanted to make sure that his legacy lived on. She's made a huge contribution and dedication on her side of that. There have been a lot of sponsors that have jumped on board to make this happen."
For Gibson, Kulwicki's story is one of the greatest in sports and one that should be told and studied by racers for years to come.
"Alan strived to be the best," Gibson said. "I think it shows to a lot of people that you can have dreams – whether you're a driver or a washing machine mechanic, it doesn't matter – if you've got a dream, you can make it happen, and there's a damn good chance it'll come true.
"It's a great story. It was a great day in our sport in Atlanta when he won the championship, and it was a sad day when Alan passed away. I think his legacy is a part of racing history that never needs to be forgotten. He was a true hero."
Kulwicki's tale was a true rags-to-riches story. Moving to N.C. from Wisc., Kulwicki had a pick-up truck, a trailer and one race car. On the trip down, the truck caught fire and he was forced to borrow one to complete his journey.
"He showed up with a borrowed truck, one race car and no money. That story should be read and observed by all these young kids and people that are coming up in the same situation like he is," Gibson said. "It's tough, if not tougher now these days, to make it as a youngster. If you don't have money backing you, it's really, really hard."
Today's NASCAR is one based on engineering and technology. One of the first engineers in the sport, Gibson believes Kulwicki would be right in the mix of today's NASCAR.
"I think he'd fit in perfect. Being an engineer, we were already headed in that direction when he got killed. (He) had hired Ray Evernham to come over and look at some things to implement on the engineering side of it to take that next step. I think Alan would be right here pushing the envelope.
"Seeing the progress of the engineering side of (NASCAR), we've gotten there now, but I think Alan would have got it there a lot quicker. I think he would have taken the curve off two or three years of getting where we're at today. I think he would have been a huge influence on a lot of the things we're doing today, with the EFI (Electric Fuel Injection) and a lot of other stuff, I think Alan would have had a big influence on it."
Perhaps with the new Kulwicki Driver Development Program, expected to be in full force by 2015, the next young, independent NASCAR driver will have a smoother path to the top.