Tony being Tony: Sarcastic Stewart makes triumphant return during NASCAR Media Tour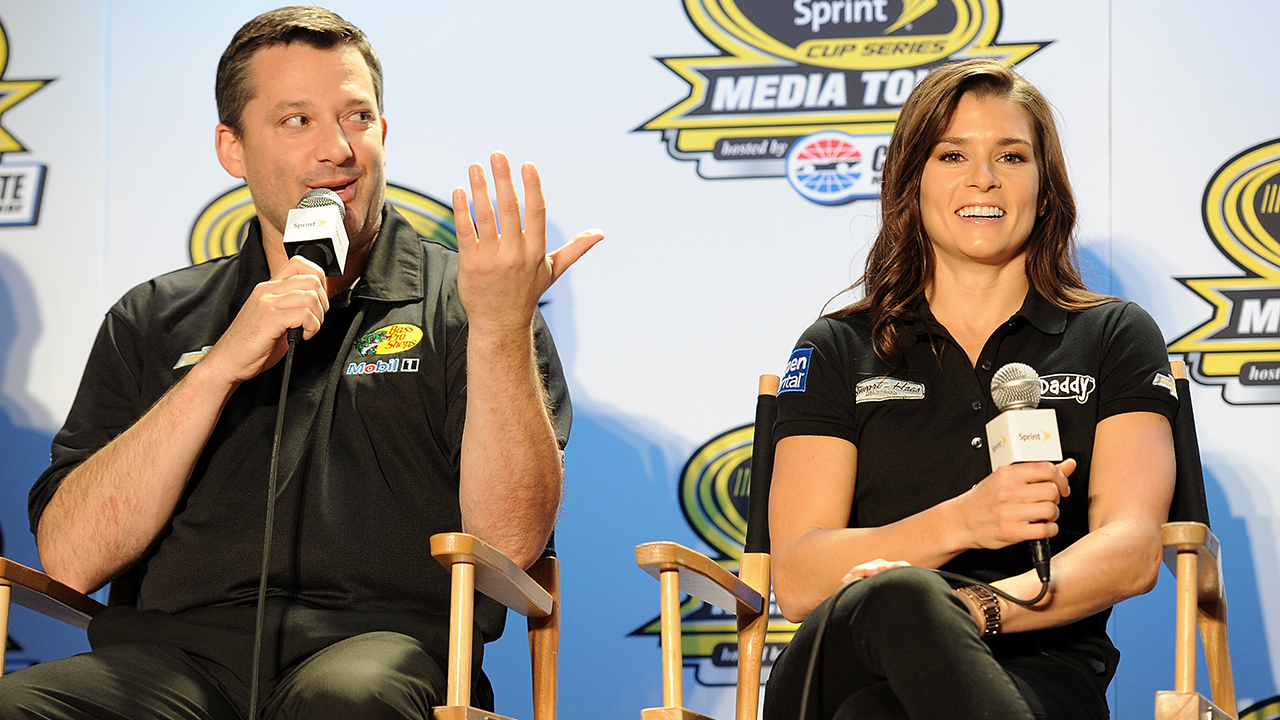 How can you tell Tony Stewart's feeling better? Because he's positively dripping with sarcasm.
During Monday's Stewart-Haas Racing stop on the 2014 NASCAR Sprint Media Tour hosted by Charlotte Motor Speedway, the three-time NASCAR Sprint Cup Series champion was asked if he'd been medically cleared to race in next month's Sprint Unlimited at Daytona International Speedway. Hint: He has.
"Yeah, read the Internet once in a while and you'll see I got released a couple of days ago," Stewart barked at the reporter who asked him the question. "It was on the Internet everywhere. It's a great thing. I'll show you how to use your computer later."
Later, when asked about losing weight while recovering from the double compound fracture of his right leg suffered in a crash last August, Stewart said, "It's a very effective weight-loss program, but I don't recommend it."
Turning serious, Stewart said that by the time he makes it to Daytona, his injured right leg will be 65 percent recovered.
"Everything's going well, honestly," Stewart said. "We are on schedule. Therapy's going great. We're actually – we're very confident we're over the hump of the hard part. There's still a lot of work to do, but feeling good."
Then he quickly added, "Obviously, you can tell by my attitude that I'm feeling much better."
And for race fans looking forward to seeing 'Smoke' behind the wheel of the No. 14 SHR Chevrolet at Daytona, a nearly healthy Stewart is a very good thing indeed.