'Tis the season for NASCAR Christmas carols: Richmond Wonderland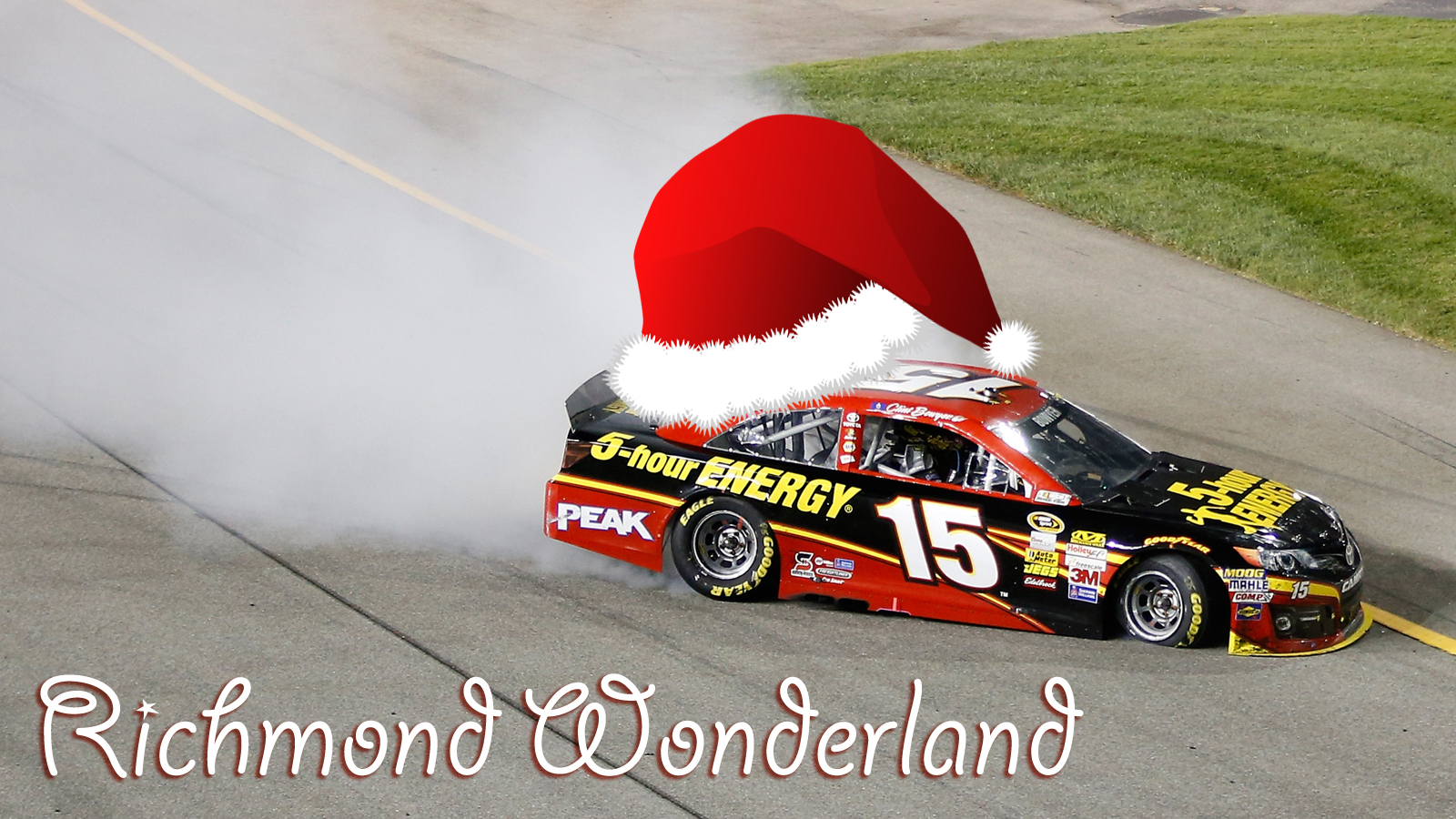 This time of year is full of holiday cheer, family gatherings and the time-honored tradition of singing Christmas carols. Our good friend Nascarcasm has come up with a few NASCAR-themed carols to add to the holiday playlist.
Next up is "Richmond Wonderland," sung to the tune of "Winter Wonderland." Of course it's a play on the antics that took place at Richmond International Raceway just before the Chase kicked off. We suggest listening to the original, then singing along with the updated tune.
The final race
And Newman's winning
Why the hell
Is Bowyer spinning?
For the #56 car
of MWR
Walkin' in a Richmond Wonderland
Vickers wonders
Why he's pitting
In interviews
Clint's bullsh-tting
We're fixin' a race
So Truex can Chase
Walkin in a Richmond Wonderland
In the office Brian France is seething
'Bout the crazy mess that just went down
They'll say "Are you angry?
He'll say, "Hell yes….
…we'll straighten this all out in Chi-town."
Chase spots
For Jeff and Ryan
Yet Clint
Continues lyin'
The Chase now a joke
Hey, blame poison oak
Walkin' in a Richmond Wonderland
In the meeting Brian scolds the drivers
And tells them "Give one hundred percent"
And just like "Boys, Have At It"
Drivers say, "Yo Brian…
…we don't know what the hell that even meant."
Later on
Michael's grieving
Because he heard
That NAPA's leaving
An obvious plot
A 13th Chase spot
Walkin' in a Richmond Wonderland