'Tis the season for NASCAR Christmas carols: Pocono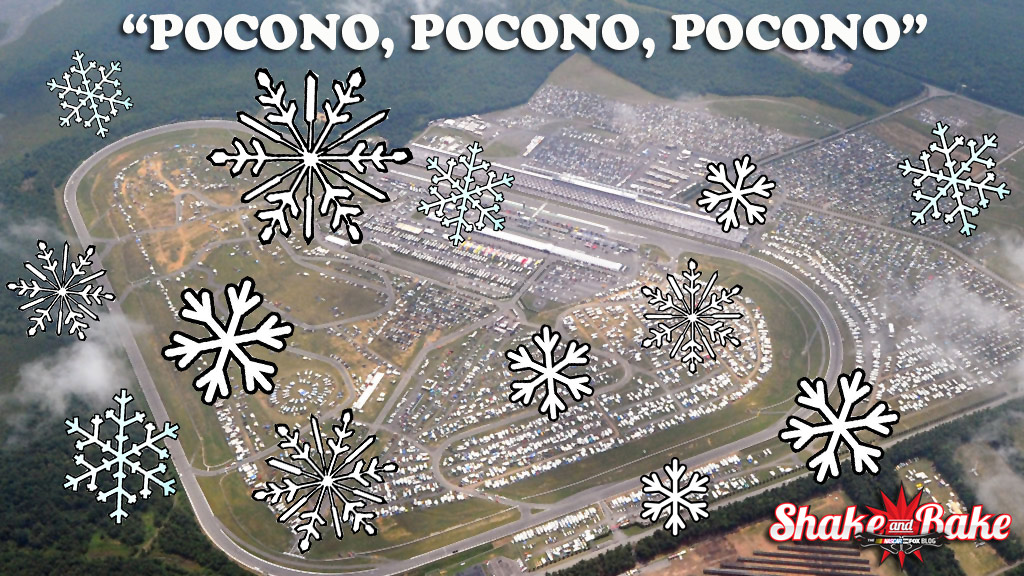 This time of year is full of holiday cheer, family gatherings and the time-honored tradition of singing Christmas carols. Our good friend Nascarcasm has come up with a few NASCAR-themed carols to add to the holiday playlist.
First up, which is bound to become an instant classic, is "Pocono," sung to the tune of "Let It Snow." We suggest listening to the original, then singing along with the updated tune.
Oh, the weather outside is frightful
And we'll probably be here 'til nightfall
They're filling air in the TV studio
Pocono, Pocono, Pocono
And the rain continues pouring
And the drivers are probably snoring
Enough with all that "What Turn 4"-ing
Pocono, Pocono, Pocono
When we finally dry the track
And the race gets under way
The rain suddenly come back
Before we've reached half way
Oh the green flag's finally flying
And the day has been quite trying
At least there's not a groundhog dying
Pocono, Pocono, Pocono