Throwback Thursday: The history of the No. 88 car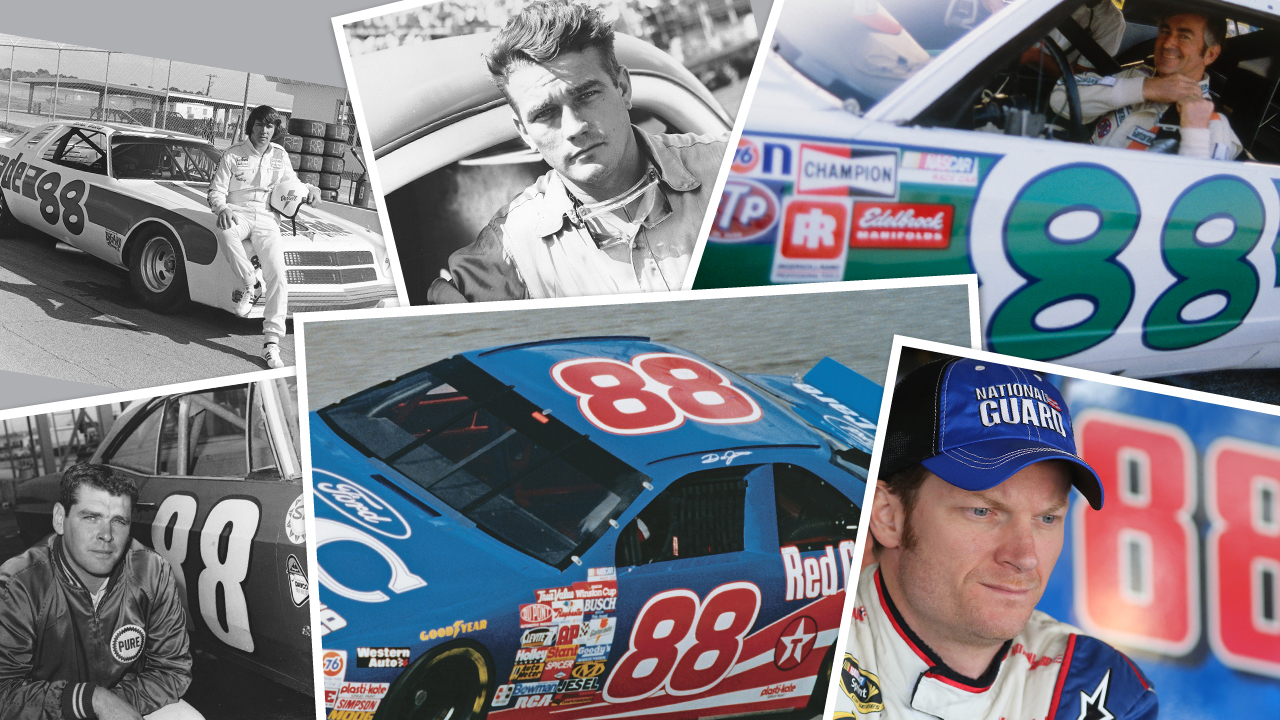 Dale Earnhardt Jr. is the 102nd driver to pilot the No. 88 in what is now known as the NASCAR Sprint Cup Series.
The first driver with the No. 88 was Pepper Cunningham, who started 15th and finished 33rd in the No. 88 Lincoln at Langhorne (Pa.) Speedway on Sept. 11, 1949 in the first year of the NASCAR Strictly Stock Series.
Drivers who won Sprint Cup races in the No. 88:
• Dale Jarrett: 28 victories
• Darrell Waltrip: 26
• Bobby Allison: 8
• Buck Baker: 3
• Dale Earnhardt Jr.: 2
Some other stats for the No. 88 in the NASCAR Sprint Cup Series:
• Races: 1,604
• Wins: 57
• Top 5s: 354
• Top 10s: 612
• Poles: 58
• Laps led: 20,344
• Laps run: 364,452
All stats from DriverAverages.com