The roof is on fire: Jeremy Mayfield's former mansion burned to the ground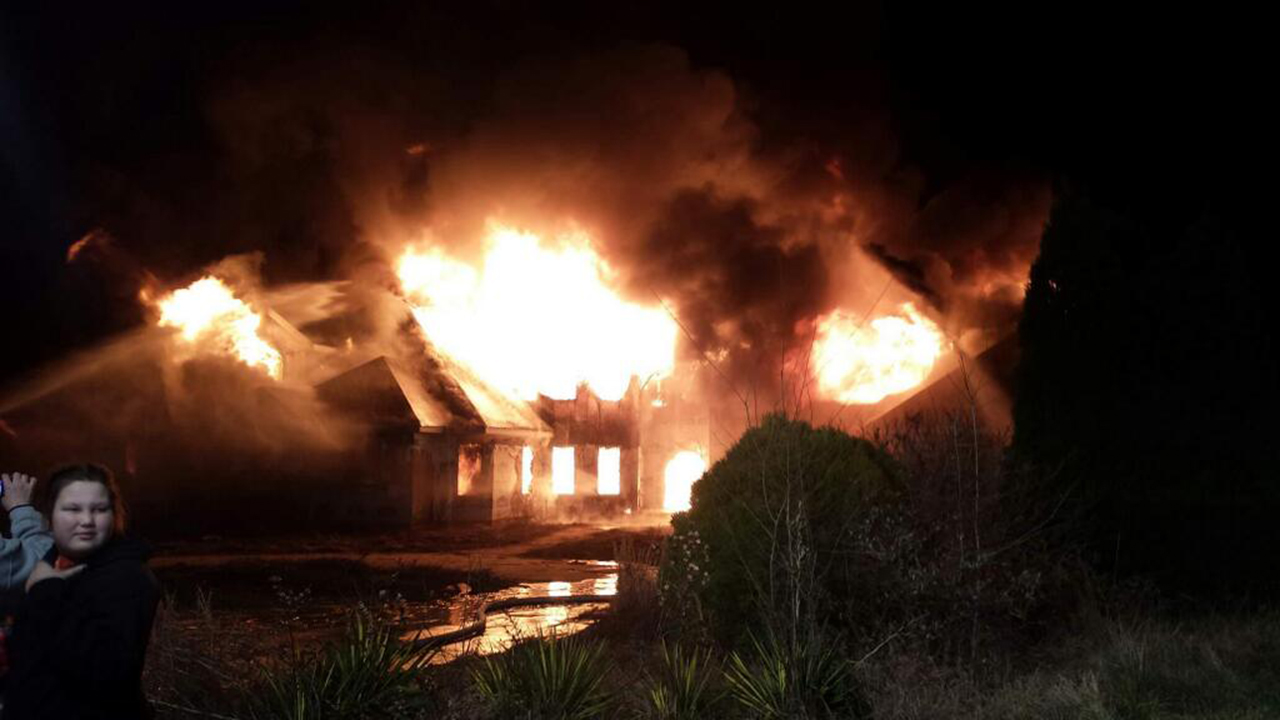 Jeremy Mayfield's former million-dollar mansion is no more.
Last week, we told you about the plans to burn the abandoned and gutted 12,000-square-foot home in a controlled training exercise for the Catawba (N.C) Fire Department. Last night, it happened.
Jeremy Mayfield's house being burned down. Firefighter training. #NASCAR Thanks to one of you who sent me pics. pic.twitter.com/jFNVlTUzN0

— Molly Grantham WBTV (@MollyGrantham) December 20, 2013
A @WSOC_TV viewer just sent us a pic of a planned burn at the home of former #Nascar driver #JeremyMayfield: pic.twitter.com/EKgUVgS83o

— Natalie Pasquarella (@NatalieNews) December 20, 2013
So they did burn Jeremy Mayfield's unfinished mansion. Big flames. pic.twitter.com/x1Ajvdyc5H

— David Whisenant WBTV (@DavidWhisenant) December 20, 2013
Former NASCAR driver Jeremy Mayfield's home being burned down now. Here's wild pic from viewer pic.twitter.com/jhGcCiJZSA

— Blair Miller (@BlairMiller9) December 20, 2013
The troubled former driver – who once paid almost $4 million for the land and surrounding property – was evicted last year and the current owners just wanted it off their hands.
Mayfield was suspended from NASCAR in 2009 after testing positive for methamphetamine.