Thanks to Dale Earnhardt Jr., RG3 will be at Richmond International Raceway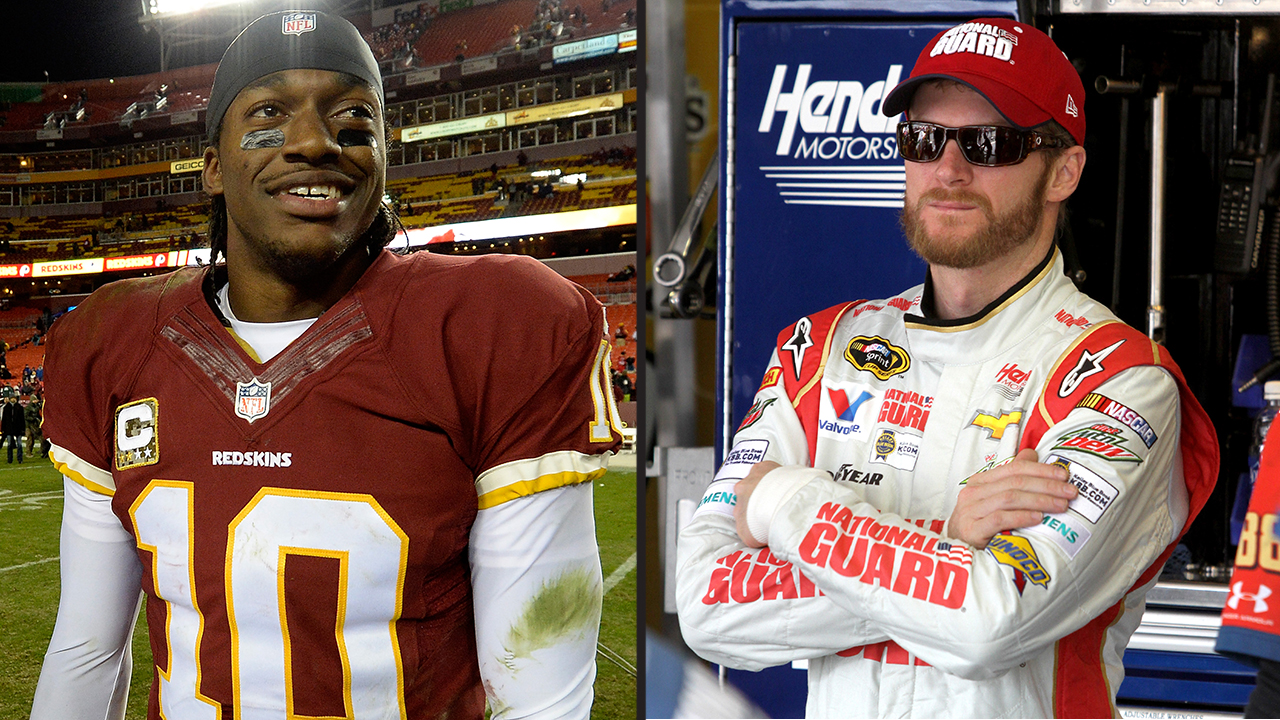 Last month, Dale Earnhardt Jr. had an idea to bring RG3 to RIR.
@RIRInsider If y'all don't have a Grand Marshall for the upcoming race you should invite @RGIII. He needs to come check @NASCAR out! #HTTR

— Dale Earnhardt Jr. (@DaleJr) March 24, 2014
Today, Richmond International Raceway annouced that Washington Redskins quarterback Robert Griffin III will be driving the pace car before Saturday's Toyota Owners 400.
In addition to leading the field to green, Griffin will get a garage tour from legendary Washington Redskins Coach and NASCAR team owner Joe Gibbs.
Junior – a noted Redskins fan – is pumped.
So cool of @RGIII to come check out @nascar @RIRInsider this weekend. He's a true professional, this will be great for fans of both sports.

— Dale Earnhardt Jr. (@DaleJr) April 23, 2014
So is RG3.
Honored to have the opportunity brother DaleJr @NASCAR @RIRInsider See y'all soon!!!

— Robert Griffin III (@RGIII) April 23, 2014