Texts From Last Race: What went down after Kentucky Speedway?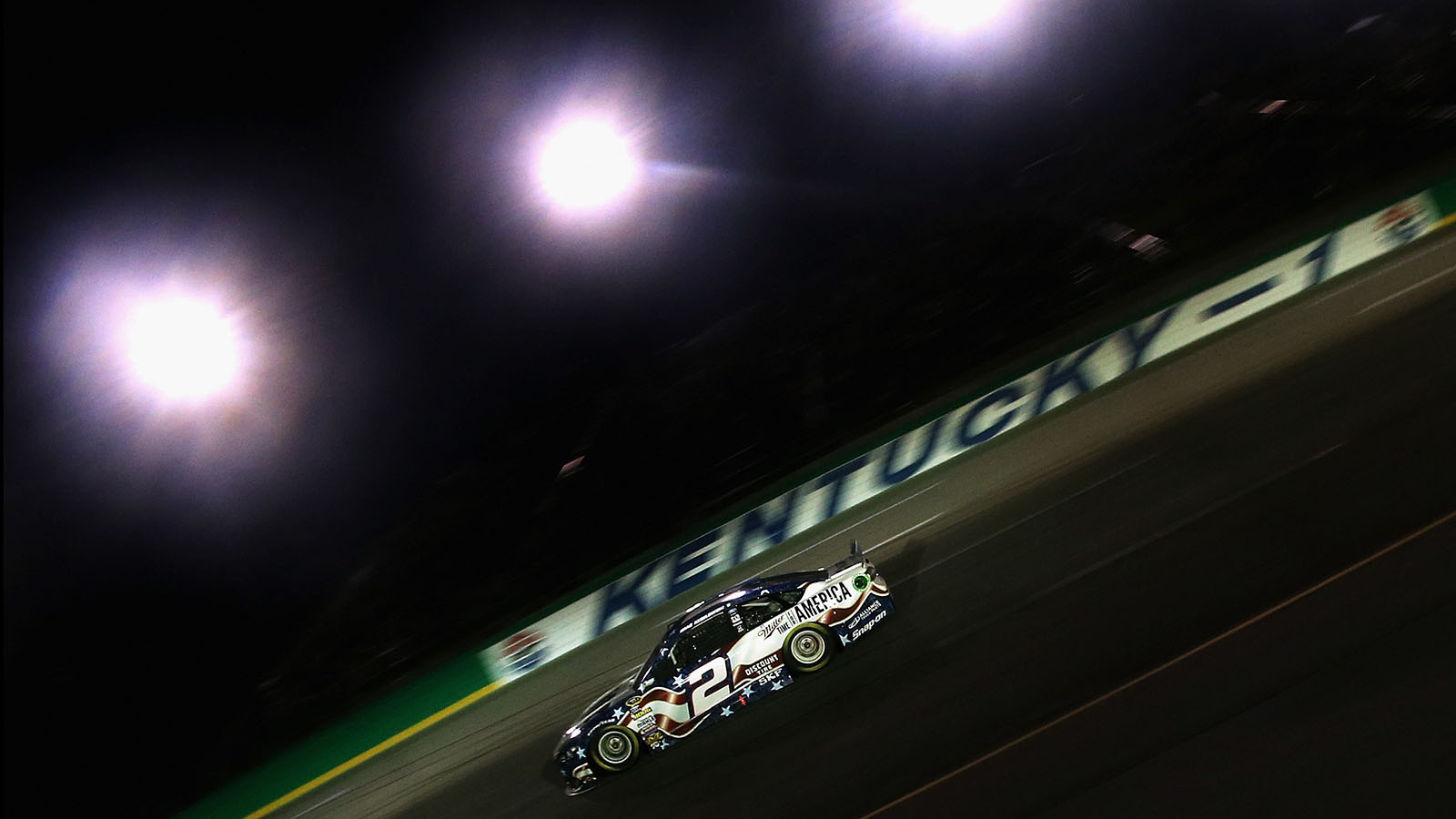 Brad Keselowski took home the checkered flag — along with an injured hand — at Kentucky Speedway on Saturday night. But what happened afterward?
Thanks to our always entertaining friend Nascarcasm, Shake and Bake has uncovered a private (and extremely fake) post-race group text message between some of your favorite drivers.
Keselowski's having some trouble typing. Clint Bowyer is like MacGyver. And Kevin Harvick has his own unique way of dealing with a bumpy track.