Texts From Last Race: One squirrelly night in Atlanta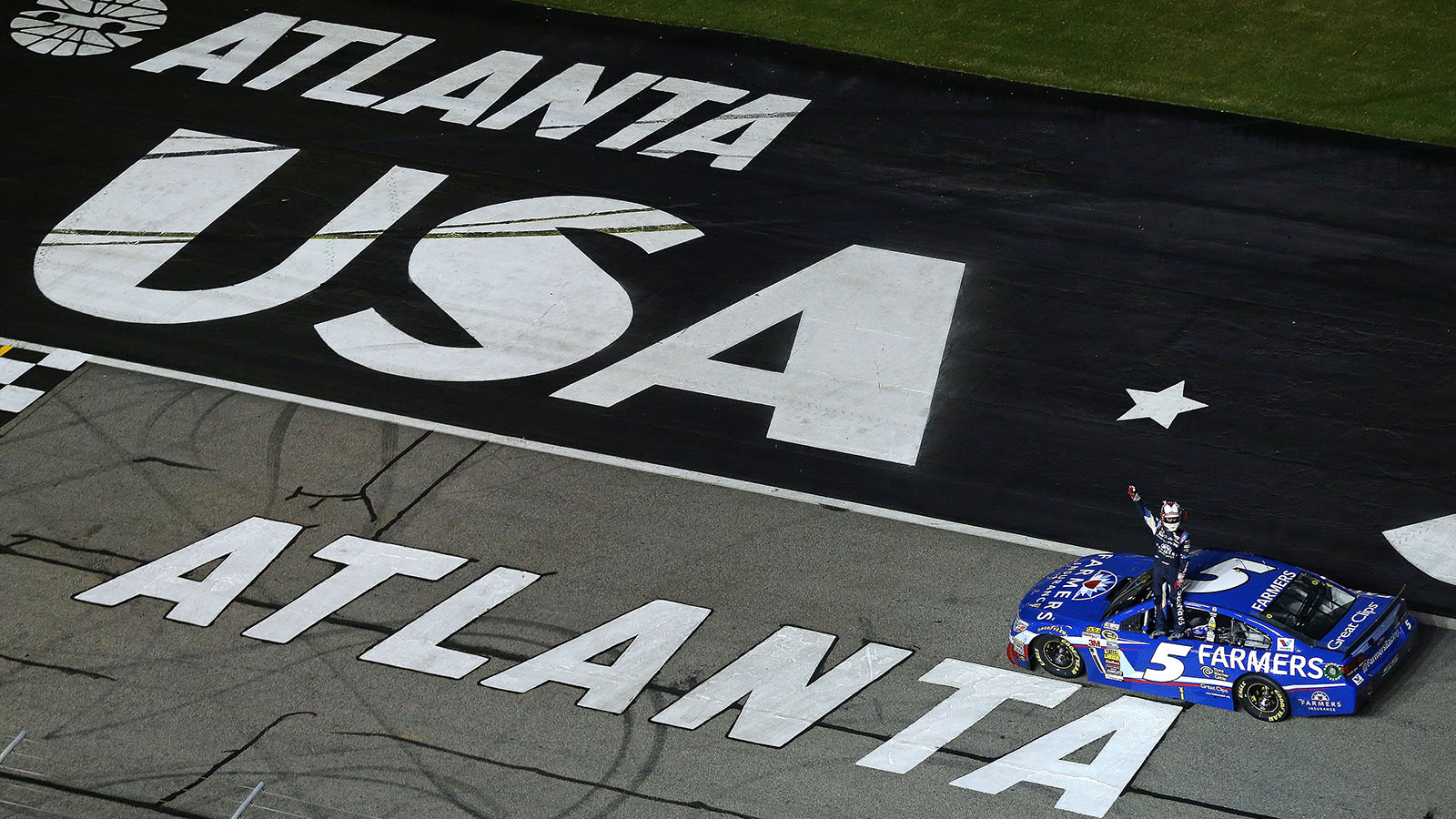 Kasey Kahne raced his way into the Chase with a big win at Atlanta Motor Speedway. But what happened after?
Thanks to our always entertaining friend @Nascarcasm, Shake and Bake has uncovered a private (and extremely fake) post-race group text message between some of your favorite drivers.
Everyone's still talking about the crazy critter who dashed in front of Kevin Harvick. Also, Denny Hamlin is working on a hot new lip-sync video, and Clint Bowyer has a "plan" for next week's race in Richmond … and that has Martin Truex Jr. more than a little curious.