'The Big One': Talladega's softball-sized meatball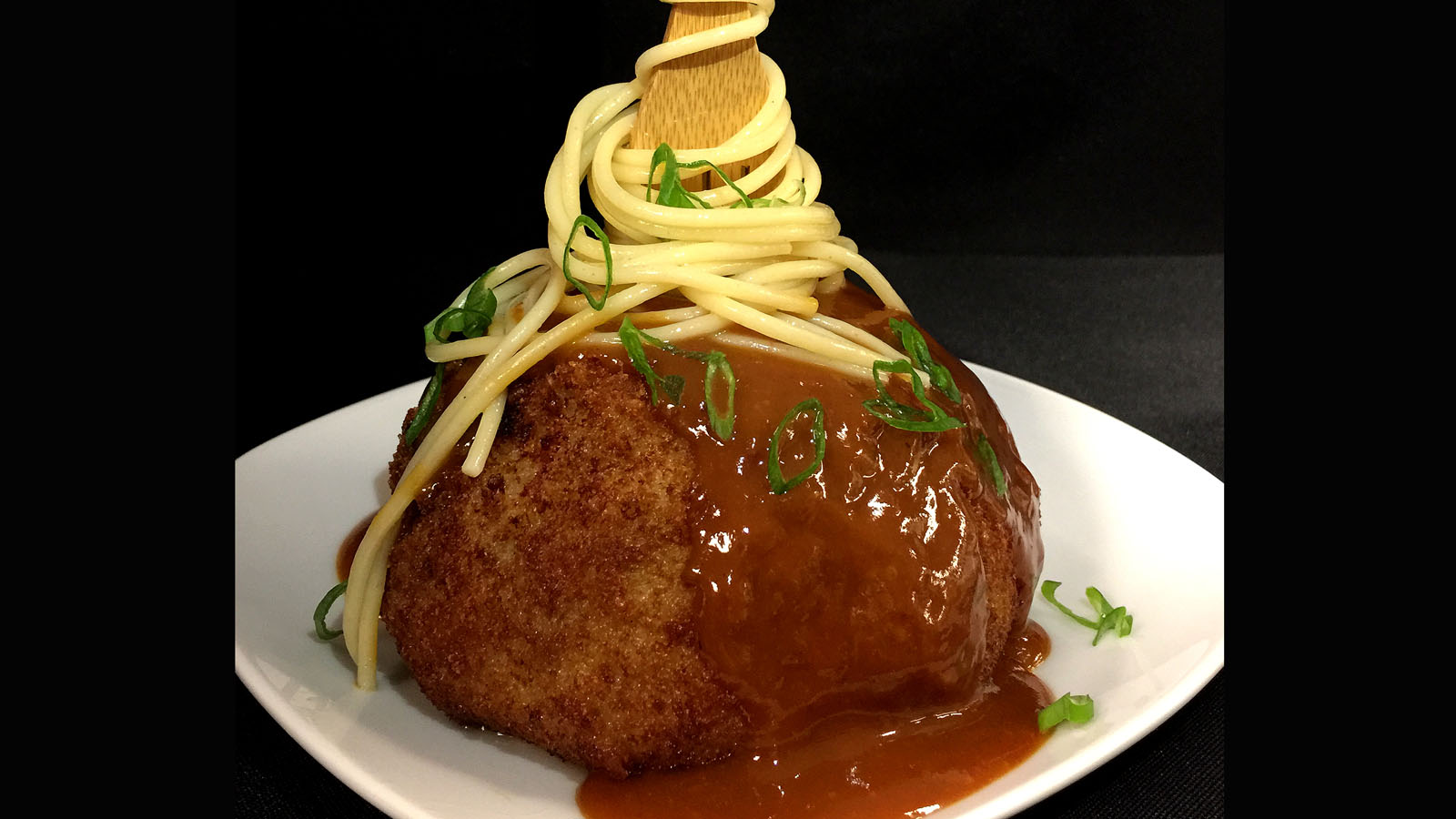 Talladega Superspeedway is the home of "The Big One." Now, it's also home of "The Big One" Meatball.
This weekend, race fans in Talladega will be able to sink their teeth into the softball-sized, one-pound meatball that will be sold at concession stands in the Gadsden and O.V. Hill South Grandstands along the fronstretch.
Here's how the track describes the delicacy:
"The Big One" Meatball has a center of blended Mozzarella and Pepper Jack Cheeses mixed with smoked BBQ Pulled Pork and a little house BBQ sauce for an extra kick. It is then covered by a layer of Ground Beef, rolled in a panko bread crumb and parmesan mix before being deep fried to a golden brown. It's topped off with a dollop of BBQ sauce and a spaghetti garnish.
Check out a couple more pictures. That's one big meatball.