Kasey Kahne, Joey Logano at odds for Super Bowl XLIX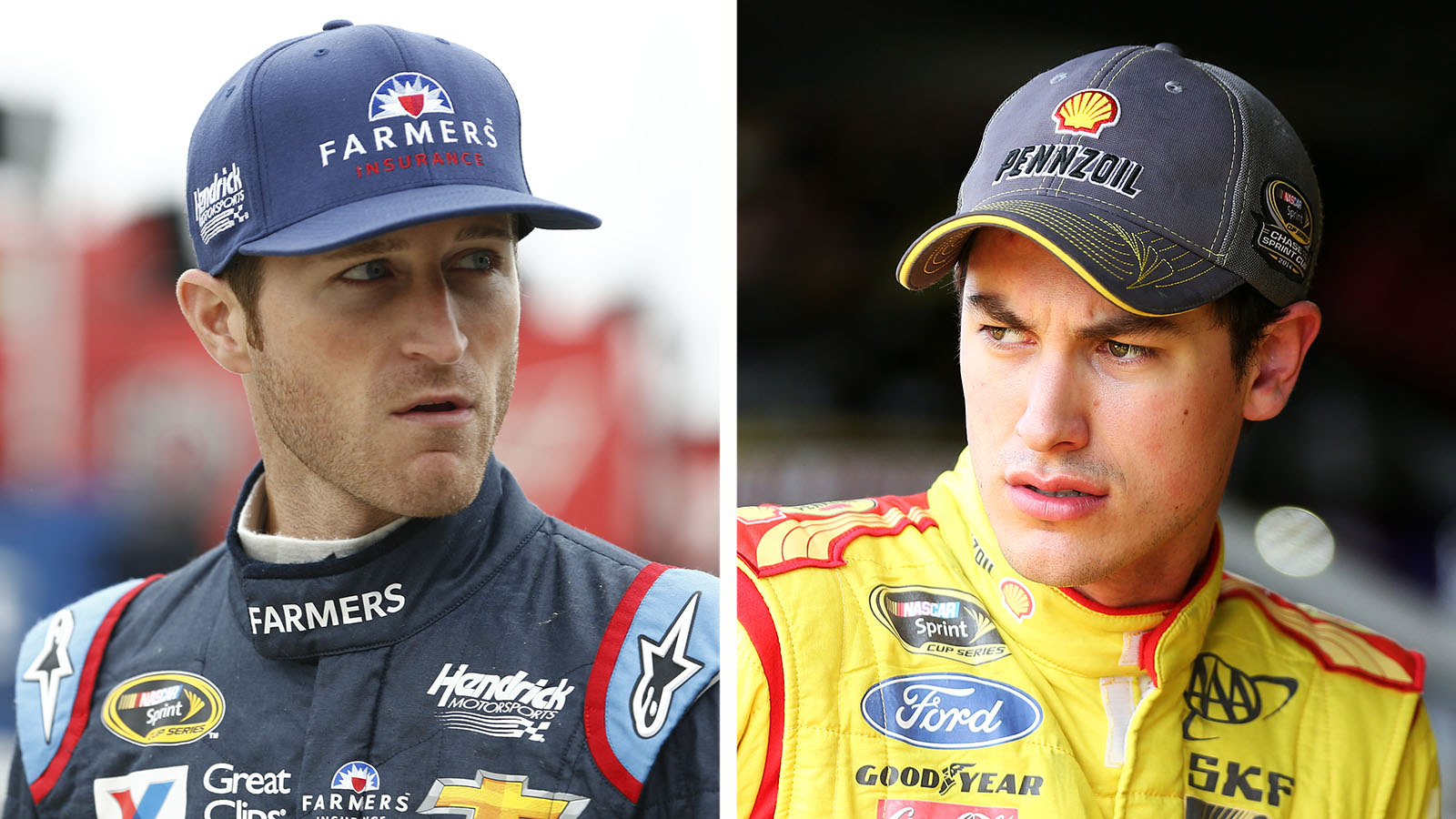 Among the millions watching Sunday night's Super Bowl with keen interest will be NASCAR Sprint Cup Series drivers Joey Logano and Kasey Kahne.
Logano, a native of Middletown, Connecticut, is a huge fan of the New England Patriots.
Kahne, a son of Enumclaw, Washington, is a diehard supporter of the Seattle Seahawks.
Neither man plans to be in Phoenix, Arizona, for the big game, but both drivers will be glued to their respective tubes as their beloved teams square off on the gridiron for the NFL's biggest prize.
"I think watching at home, you can pay way more attention to the game, the actual game," Kahne said. "Going to the Super Bowl, there's the parties and everything leading into it and then the Super Bowl's great, but you miss a lot of the football game itself if you're at the game, and I don't want to miss any of it. I want to watch every play. So sitting at my house and watching on my TV is the way to do it for me."
Logano also has big plans for the evening – and a prediction about how his beloved Patriots will fare.
"They're gonna kick butt," the Team Penske driver said. "I'm excited to watch the game. I've got a little football party to attend to watch them kick that butt, so I'm ready."
So what does Logano expect the final score to be?
"Oh, I don't know," he said with a laugh. "I didn't think about that. A lot to a little. How's that sound?"
As confident as Logano might be about the outcome, don't think for a moment that he's been talking trash to Kahne.
"I haven't talked trash," Logano said. "Every time I talk trash, I get beat, so just for the Patriots' sake, I'm not going to talk trash."
Kahne, a personal friend of Seahawks quarterback Russell Wilson, will be cheering especially hard for last year's Super Bowl champion QB to get a second ring.
"He's a great guy, he's a huge competitor, he wants to win, he wants to work hard, do whatever it takes," Kahne said. "His focus is as high as anyone's – the way he focuses in a game, practice, whenever it is, I think he's just super-focused and understands the game really well. He's probably as prepared or more prepared than a lot of people, so I think he has a great shot Sunday to win his second Super Bowl in a row."