Still got it: Michigan International Speedway turns to an old friend to melt away the snow and ice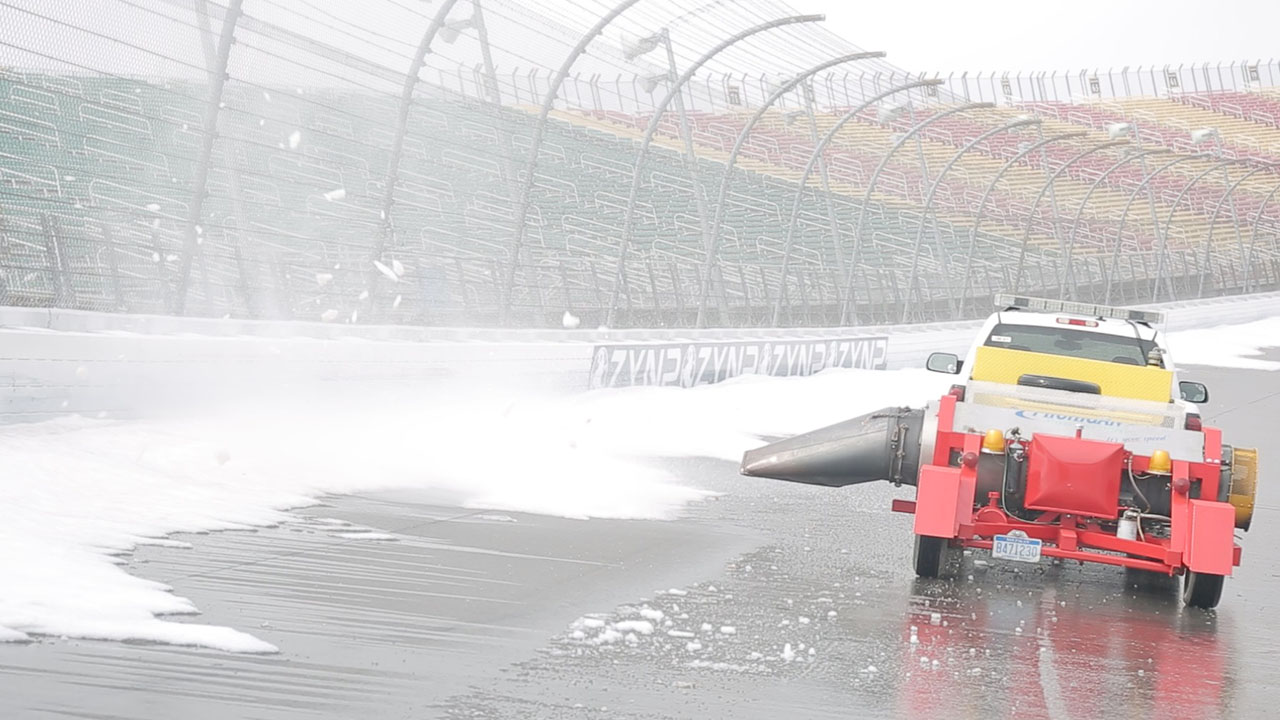 Air Titan 2.0 was the talk of the town in Martinsville. But this week, Michigan International Speedway turned to an old friend for a little help.
More than 80 inches of snow has fallen at MIS this year. With the NASCAR Goodyear Tire Test rapidly approaching (April 8-9), the track rolled out a good old-fashioned jet dryer to thaw things out.
Nice job jet dryer. You've still got it.