Sights and Sounds From Loudon
Editor's Note: Scroll down for updates…
12:15p ET — Good afternoon from New Hampsha! We're ready to hand out the lobstah to the winnah. The weather is beautiful and the garage is buzzing for today's Camping World RV Sales 301.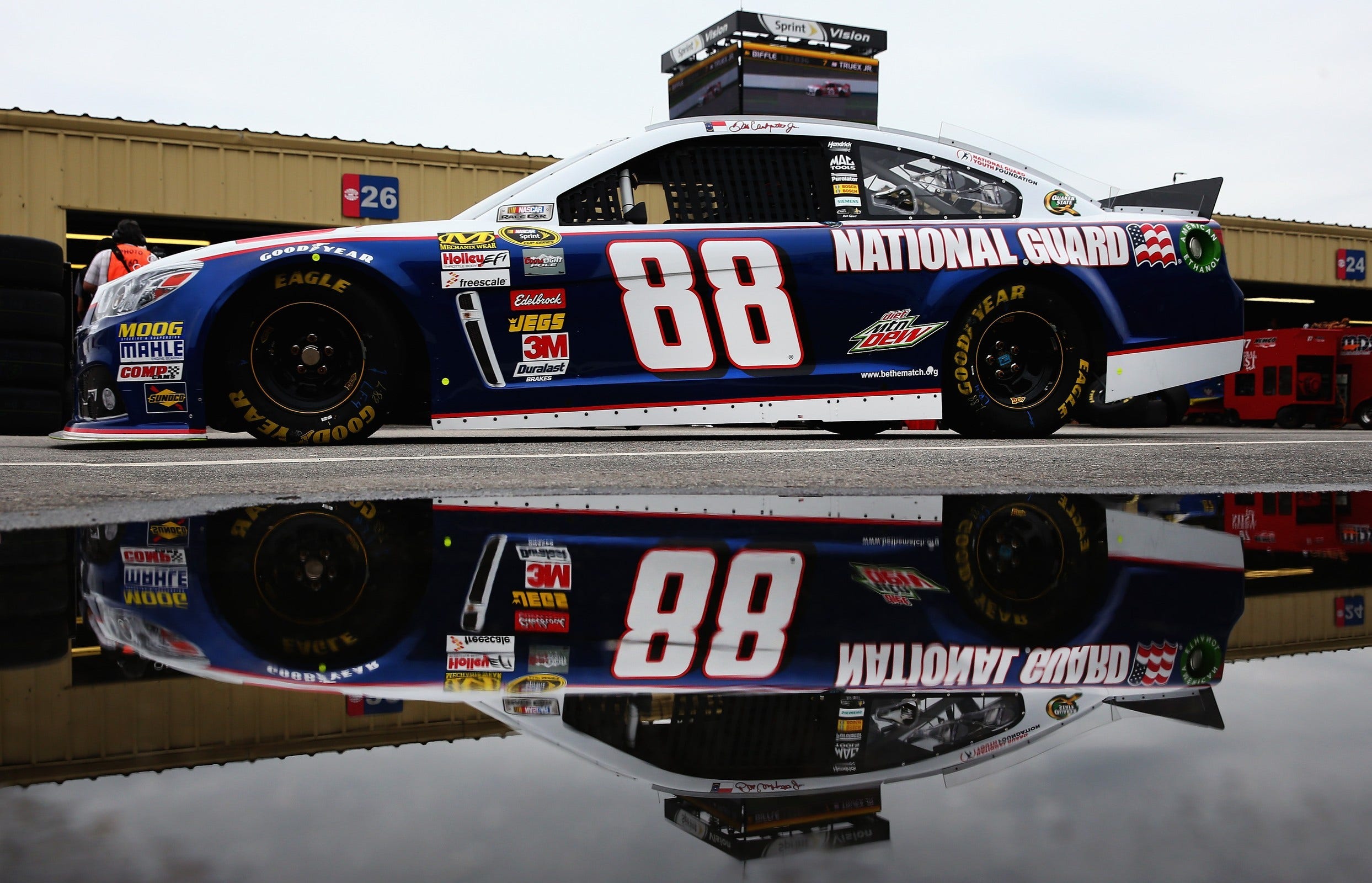 12:25p ET — So about that lobstah we were talking about. NASCAR will cook up the meat for the winning team, and the shells from the lobster will form the trophy. Pretty cool tradition!
Look who showed up in the media center! Rutledge meets Loudon the Lobster, who will go to today's winner! #CWRV301 pic.twitter.com/1B8UPCTst5

— NH Motor Speedway (@NHMS) July 14, 2013
12:30p ET — Jimmie Johnson will start 43rd in today's race after failing post-qualifying inspection. No driver has ever won at New Hampshire from the 43rd starting spot.
The 48 team also struggled with inspection this morning while going through the laser section of tech, but would ultimately be OK.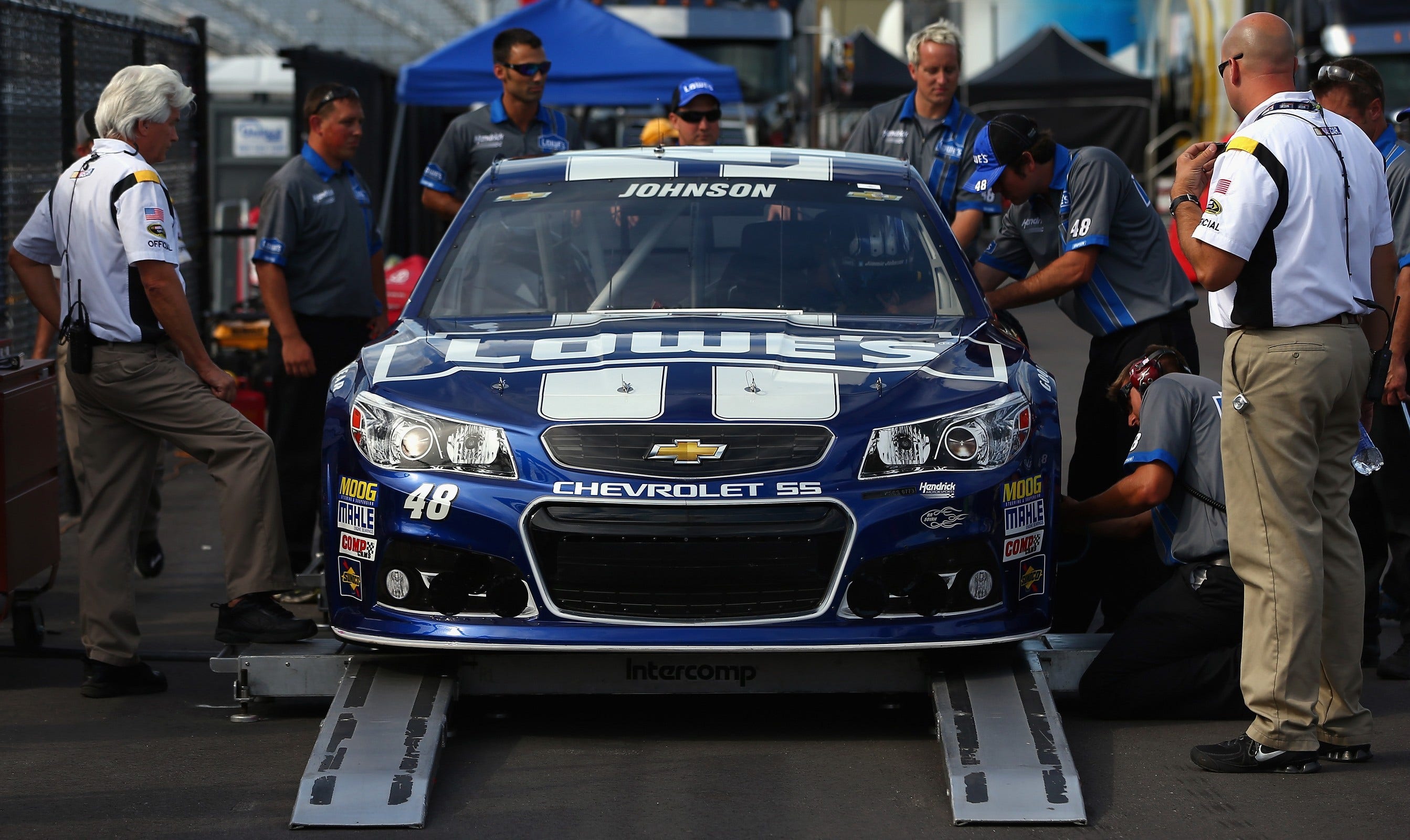 12:40p ET — It's time for our weekly "Who's Hot and Who's Not" segment. Remember to update your FOXSports.com Fantasy Lineup before the green flag.
Who's Hot
• Brad Keselowski – finished top six in the last three races at New Hampshire including a second.
• Tony Stewart – finished in the top five 50% of his 28 NHMS, 14 times. In addition to three wins he has five second place finishes. Finished top 2 in three of the last six races at NH.
Who's Not
• Jeff Burton – finished 12th or worse in the last eight races at New Hampshire.
• Kyle Busch – last top 10 came in the Fall of 2010, five races ago. Average finish in the last four New Hampshire races is 23rd.
• Matt Kenseth – only one top 10 finish in the last 10 races at NH; last top five finish there was third in September 2005.
• Jamie McMurray – only one top 10 finish in the last 16 races at New Hampshire.
• Paul Menard – best finish at NH is 12th, last September, 12 races.
12:55p ET — Wake up! We're less than 20 minutes from the green flag.
1:02p ET — Drivers are ready to go. Are you? Today's race is scheduled for 301 laps at the Magic Mile.
1:10p ET — Flawless National Anthem performed by Samantha Russo. Engines are fired. Let's do this!
1:18p ET — Green flag! For Live race updates plus timing & scoring, click HERE.
He never moved during my pre race speech! #motivation pic.twitter.com/ILblNAqh2C

— JJ (@Mother_Function) July 14, 2013
@JeffGordonWeb talks to crew members before the race @NHMS #NASCAR pic.twitter.com/TDZMmjUbbS

— Hendrick Motorsports (@TeamHendrick) July 14, 2013
.@kaseykahne is looking for a repeat victory from last year @ NHMS -BW pic.twitter.com/NrV1reMA9g

— Miss Sprint Cup (@MissSprintCup) July 14, 2013