Shave it or save it? Brendan Gaughan puts his epic old-school mustache up for a vote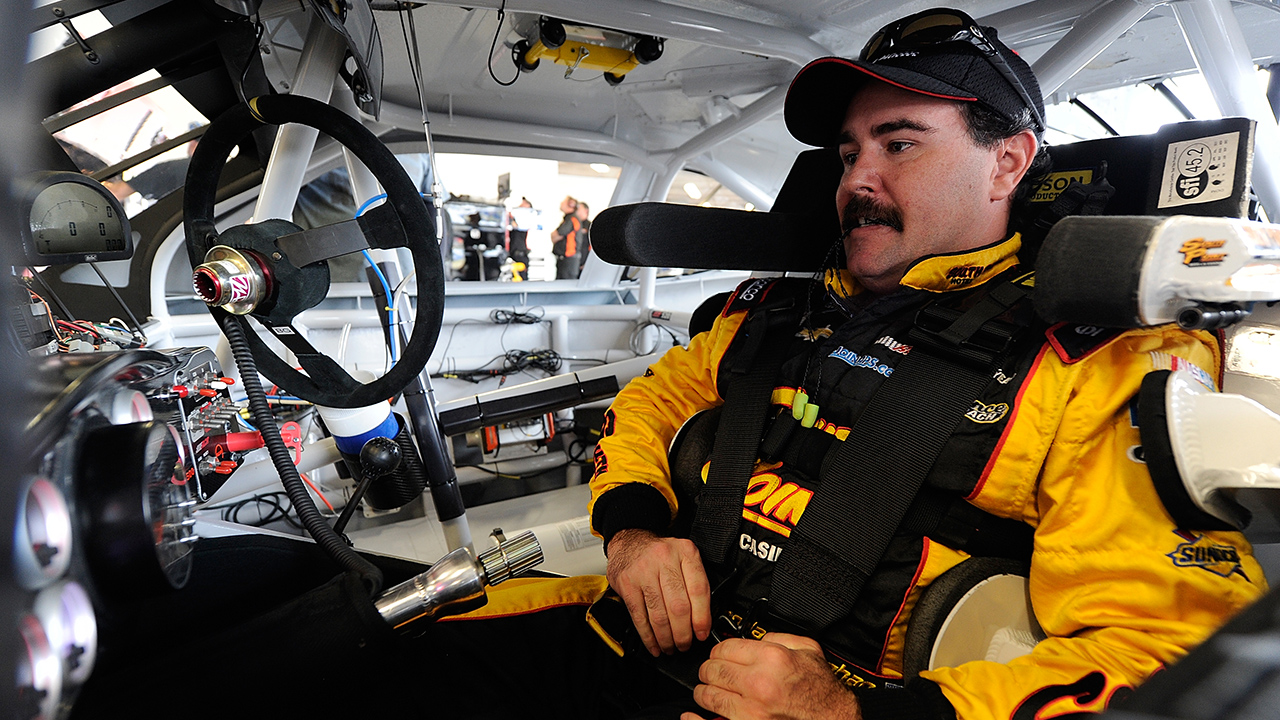 It's a flashback to the good ol' days of NASCAR. Of course we're talking about the epic old-school mustache that NASCAR Nationwide Series driver Brendan Gaughan debuted at Daytona Preseason Thunder.
On Tuesday, Gaughan took to Twitter for a very important question: should he keep his cookie duster or should he shave it off?
Here's the pic of my dad. Now let's vote… Keep it or shave it? I'll judge by number of likes http://t.co/AFA0pmQN8n

— Brendan Gaughan (@Brendan62) January 14, 2014
Reaction from the Twitterverse was positive (but for different reasons).
my friend @Brendan62 has a really bitchin mustache (sarcasm) he's taking votes if he should keep it Tweet him KEEP IT so we can make fun

— Riki Rachtman (@RikiRachtman) January 14, 2014
@Brendan62 Look at the 90's…Earnhardt, Labonte, Jarrett won 6 of the 10 Championships. Mustaches? Yup. KEEP IT.

— Seth (@ss_24) January 14, 2014
If you told @Brendan62 to shave his Stache, Please don't operate any heavy equipment or procreate. You clearly make a lot of bad decisions.

— Ryan Eversley (@RyanEversley) January 14, 2014
@RikiRachtman @Brendan62 keep it. for the sake of all things manly

— john hickson (@john_hickson) January 14, 2014
So what's the verdict? No word yet from Gaughan. Our vote? Save the soup strainer!