'Senior editor' Danica opens up about romance, children, more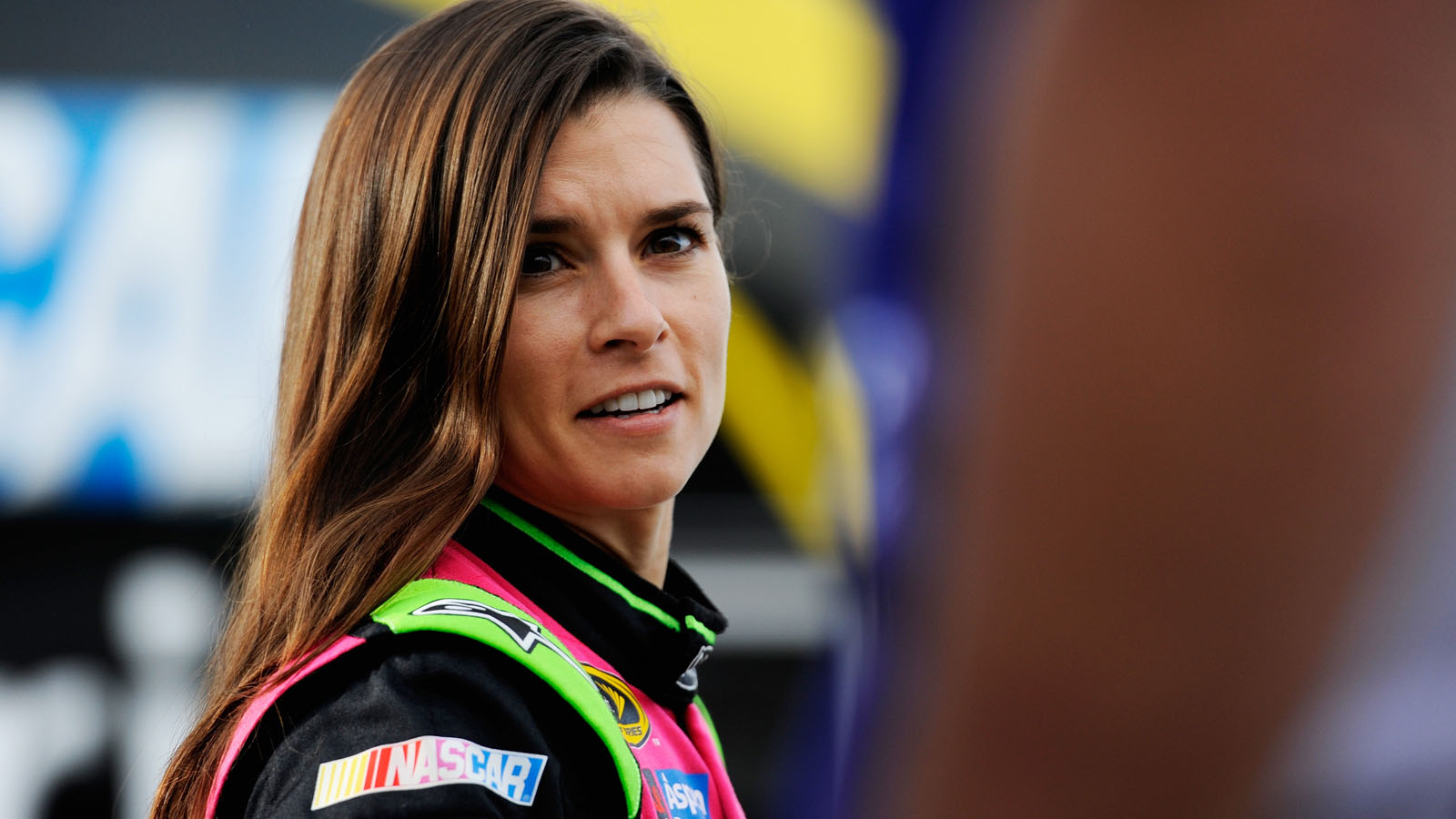 It was announced in early October that Danica Patrick had become a senior editor and contributing writer for The Players' Tribune, a website launched by recently retired New York Yankees great Derek Jeter to enable star athletes to show a more personal side and connect with readers in their own voice.
Patrick's first article, published Oct. 9, detailed her nearly 2-year-long dating relationship with fellow Sprint Cup Series driver Ricky Stenhouse Jr., who competes for the rival Roush Fenway Racing organization.
In the piece, Patrick admitted that due to the competitive nature of big-time stock-car racing, and more than one unintentional on-track incident with her boyfriend, she's "sometimes not very happy" with the 27-year-old driver with whom she shares a residence and a motorhome.
Patrick described her cowboy-hat wearing, country-music loving boyfriend as "cuddly," however, and even revealed that the two hope to have children together someday.
Speaking at a press conference last weekend at Martinsville Speedway, Patrick offered a behind-the-scenes look at what went into the making of her first article.
"There are writers on staff at the Tribune," said Patrick, who is in her second full season in the Sprint Cup Series. "I was with them for an entire day everything from working out, to grocery shopping, to going to buy curtains. They were with me the whole time, hair and makeup getting done for Kevin Harvick's event that was a couple of weeks ago. They were with me the whole time.
"It was turned around and published like within a day or two of them being with me. There are writers for it, and then I went through and edited. And I edited a lot actually — quite a bit. So it is crazy to think that the way that I went and put it into the computer which was very informal, but my voice, is literally what was published."
Patrick admitted that her next entry for the Tribune may not take the form of a written piece, but she's clearly on board with the concept.
"There is that ability to be able to do things that let people see a side of your personality that you might not have a reason to show," she said. "I want to try really hard to make people think I'm funny. I'm going to try really hard at that. Other than that, whatever it is as an athlete you feel like you want to put out there, maybe it is to correct something. Maybe there's something that happens, and perhaps it gets written about and you don't feel like it has been portrayed the right way. It will give you a chance to go and tell your side of the story.
"I really see it as an opportunity for me because I feel like I have a good relationship with (the media), and I feel like you guys do a nice job for me and write really great stuff. But there is no reason for you to paint me in a funny picture, or show my more Martha Stewart side. So this gives me the opportunity to do some of those things."