Rusty Wallace's 900HP 2013 Ford Fusion sells for big bucks at Barrett-Jackson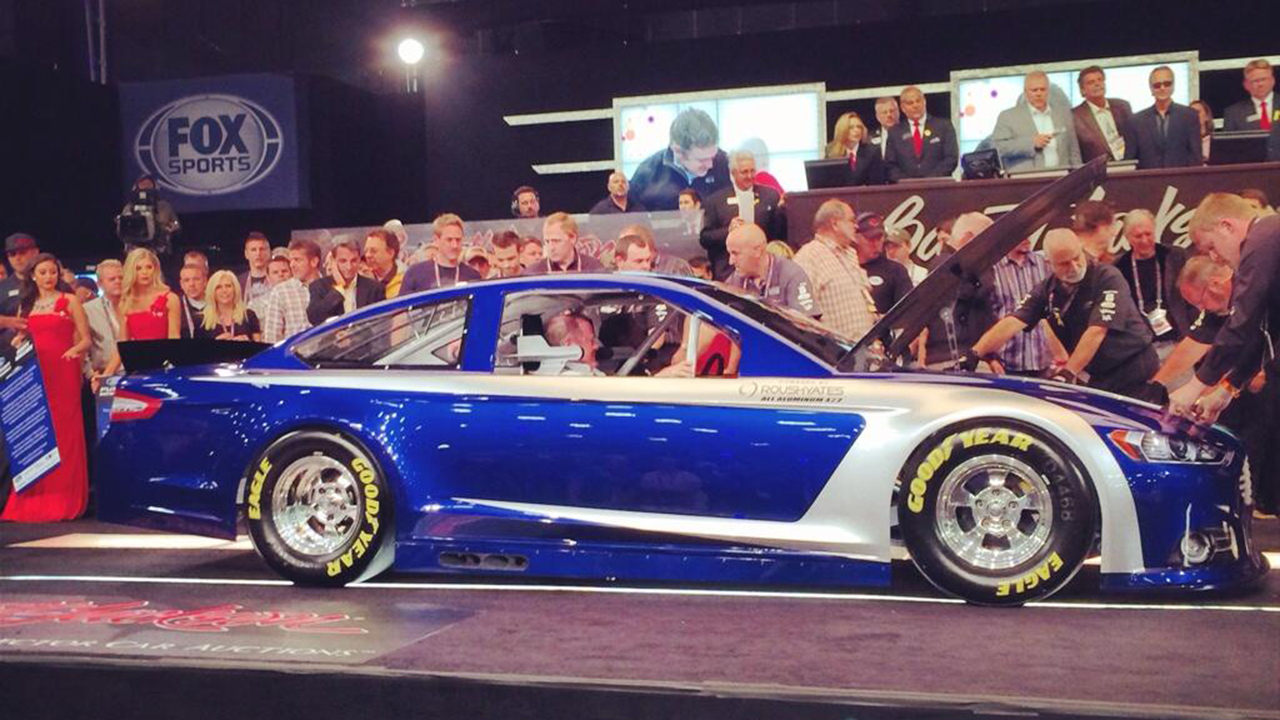 It was a NASCAR night at the Barrett-Jackson Scottsdale collector car auction.
On Thursday, Hall of Famer Rusty Wallace's 2013 Ford Fusion sold for a cool $180,000 … all to benefit the NASCAR Foundation. The car is powered by a 427-cubic-inch big block engine built by Roush Yates Racing Engines. It's packing 900 horsepower and 650 foot-pounds of torque. Watch it cross the block.
Video: BJ: Rusty Wallace 2013 Ford Fusion
Live coverage from Barrett-Jackson Scottsdale continues today on FOX Sports 1 (2 p.m. ET) and FOX Business (9 p.m. ET). Here's everything you need to know:
Full Television Schedule: http://foxs.pt/1cWbcnm
Channel Finder: http://foxs.pt/1alvWSu
Live Streaming: http://foxs.pt/1m2YqWf
Hagerty Fantasy Bid Game: http://foxs.pt/KfcwYj