Rusty Wallace designed race car (with 900 hp) to sell at Barrett-Jackson Scottsdale auction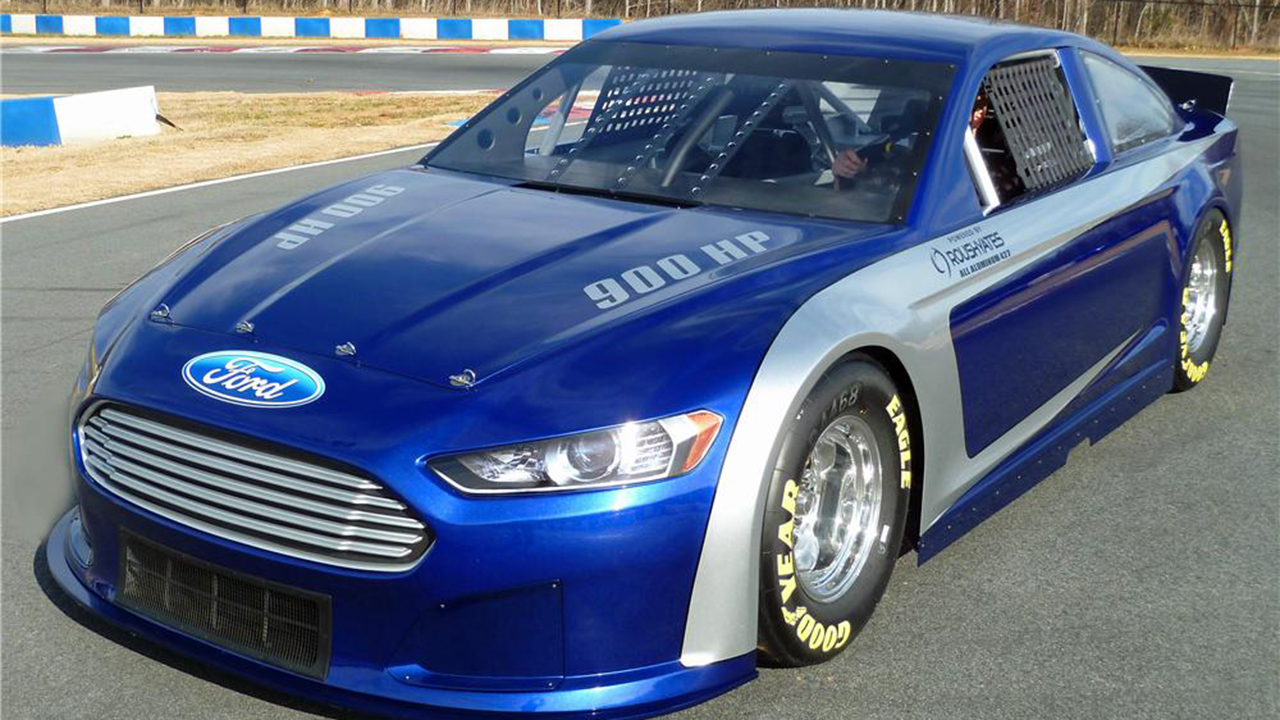 For the second year in a row, NASCAR Hall of Fame member Rusty Wallace has built a special race car, which will be auctioned off at the 43rd Annual Barrett-Jackson Collector-Car Event in Scottsdale. All proceeds from the sale will benefit the NASCAR Foundation.
My bud @RustyWallace and crew built an awesome @roushyates 427 powered car for NASCAR Foundation @barrett_jackson pic.twitter.com/OaBBhoKnHQ

— ray evernham (@RayEvernham) January 2, 2014
The FOX family of channels will have 36 hours of live coverage from the Barrett-Jackson Scottsdale event Jan. 14-19.
Wallace's car, a Ford Fusion, is powered by a 427-cubic-inch big block engine built by Roush Yates Racing Engines, the same company that builds all the engines for Ford teams in the NASCAR Sprint Cup Series. This particular engine makes 900 horsepower and 650 foot-pounds of torque.
The really cool part of the car is that it has two seats, allowing for high-speed passenger rides.
It looks good, too, thanks to Planet Color's Barrett-Jackson Cobalt Blue metallic paint with custom silver striping by Sherwin-Williams.
This car will be sold at about 8 p.m. MST on Thursday, Jan. 16.
Barrett-Jackson television schedule:
Tuesday, Jan. 14:
7-9 p.m., FOX Sports 2
9-11 p.m., FOX Business
Wednesday, Jan. 15:
7-9 p.m., FOX Sports 2
9-11 p.m., FOX Business
Thursday, Jan. 16:
7-9 p.m., FOX Sports 2
9-11 p.m., FOX Business
Friday, Jan. 17:
2-9 p.m., FOX Sports 1
9 p.m. – 12 a.m., FOX Business
Saturday, Jan. 18:
3-5 p.m., FOX
5 p.m. – 12 a.m., National Geographic
Sunday, Jan. 19:
2-5 p.m., FOX Sports 2
5-7 p.m., FOX Sports 1
All Times EST