Rust In Peace: Dale Jr.'s No. 88 Texas fireball is heading to his 'car graveyard'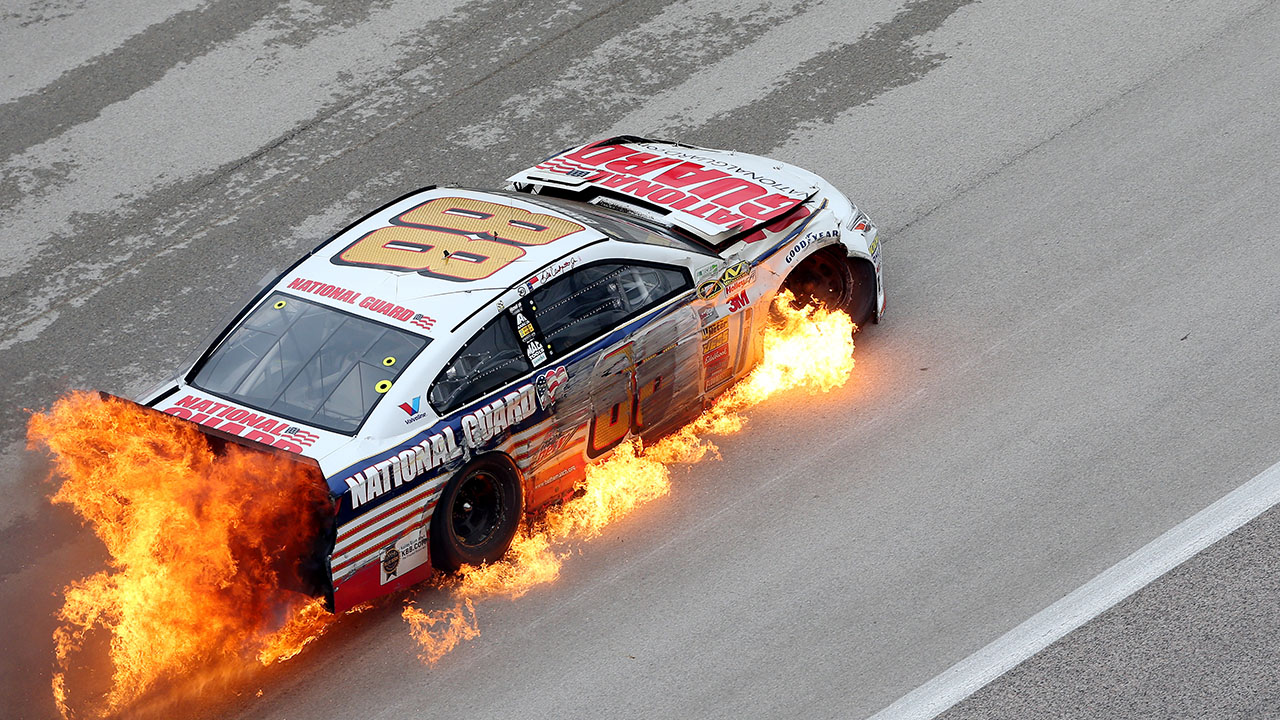 Dale Earnhardt Jr.'s No. 88 Chevy SS was toasted in Texas.
Now, it's heading to it's final resting place … the car graveyard at Junior's Dirty Mo Acres in North Carolina.
Ol Texas mud run fireball is at the farm ready for the crash cemetery. #junkcollector pic.twitter.com/T81OSamKER

— Dale Earnhardt Jr. (@DaleJr) April 22, 2014
In a 2012, Junior revealed that he had an impressive collection of old race cars on his property, including the No. 42 that Juan Pablo Montoya drove into the back of a jet dryer.
Rust in peace.