Role reversal: Krista Voda climbs behind wheel of Brian Vickers' car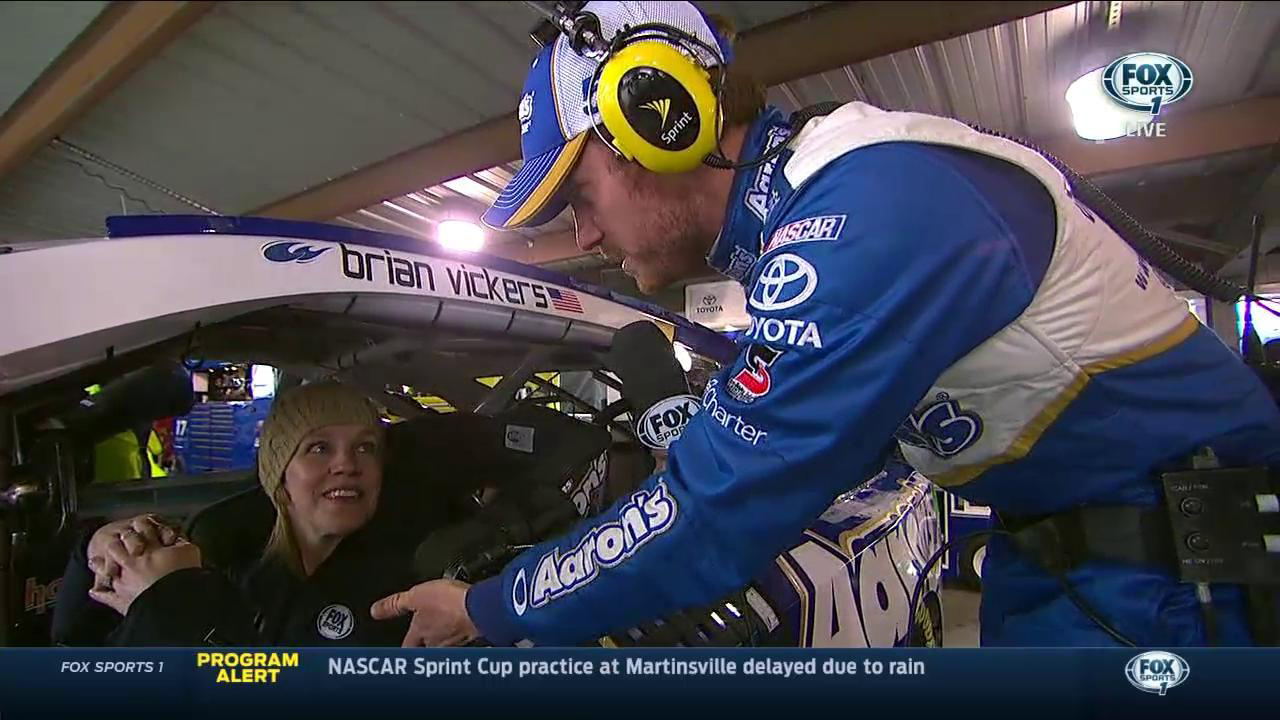 It is not uncommon for former drivers to make their way into broadcast television, but it is much more rare to see a TV personality jump into the sport they cover to get a different perspective.
While that wasn't exactly the case Saturday at Martinsville Speedway, FOX Sports reporter Krista Voda was given a unique opportunity to see what it is like behind the wheel of a NASCAR Sprint Cup Series car thanks to Michael Waltrip Racing's Brian Vickers.
With weather delaying the day's opening practice session, Vickers urged Voda to climb in the car following their on-air interview. The veteran reporter resisted at first, but a persistent Vickers would not be denied.
Swapping her radio pack and headset with Vickers, she climbed behind the wheel of his No. 55 Toyota to get a one-of-a-kind view often out of bounds for members of the media.