Ride like Roush: Cat in the Hat's '06 Blackjack Mustang prototype sells at Barrett-Jackson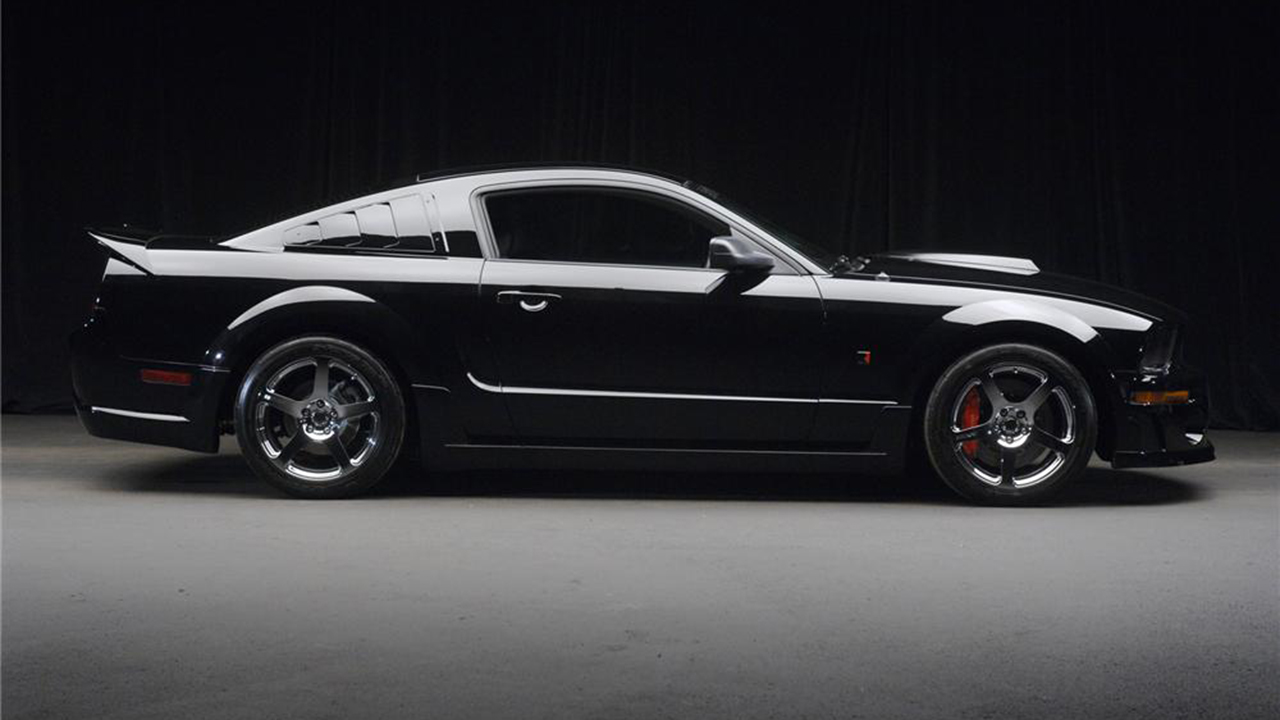 As is typically the case, there's a strong NASCAR presence at this year's 43rd annual Barrett-Jackson Scottsdale Collector Car auction. Among the NASCAR attendees already here or on the way are Mike Helton, Chip Ganassi, Rick Hendrick, Kyle and Kurt Busch, and Rusty Wallace.
And Wednesday night, one of NASCAR team owner Jack Roush's personal cars crossed the Barrett-Jackson auction block, selling for a hammer price of $39,000. The car in question was a highly modified 2006 Ford Mustang GT known as the Blackjack Mustang. Roush himself drove this car, which was used as the prototype for a limited edition run of 100 Blackjack Mustangs built by Roush Performance in 2007.
According to the consigner, this car has a Roushcharger – a/k/a supercharger – that boosts horsepower from 300 to 430. Other goodies include a Roush high-performance exhaust system with polished tips and a Roush billet aluminum engine compartment accessory trim kit.
Underneath is a Roush suspension package consisting of upgraded shocks, struts, springs, sway bars, jounce bumpers and brushings. There's also a Roush brake package. Roush 18-inch forged wheels with ultra-high performance tires, Roush front fascia, front chin spoiler, hood scoop, side skirts, rear quarter window louvers, rear valance and rear wing.
Add a tricked-up interior and a bunch of trim and graphic elements and you have one seriously hot Mustang.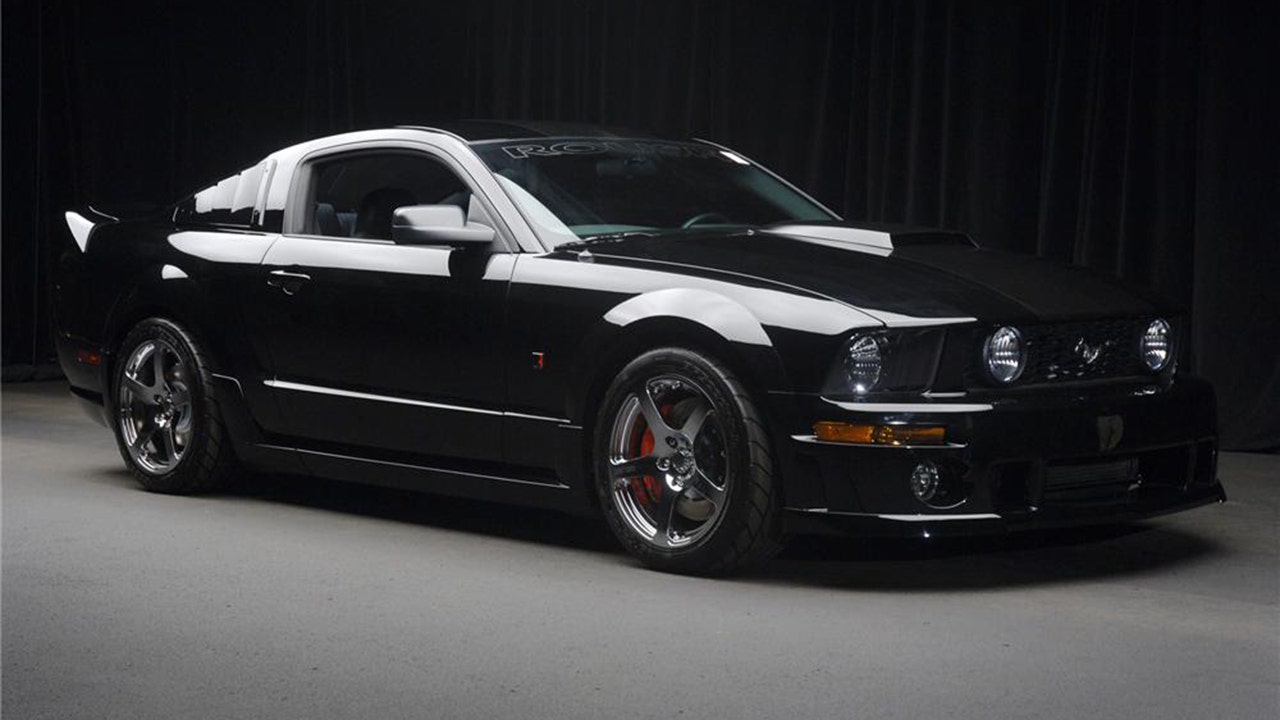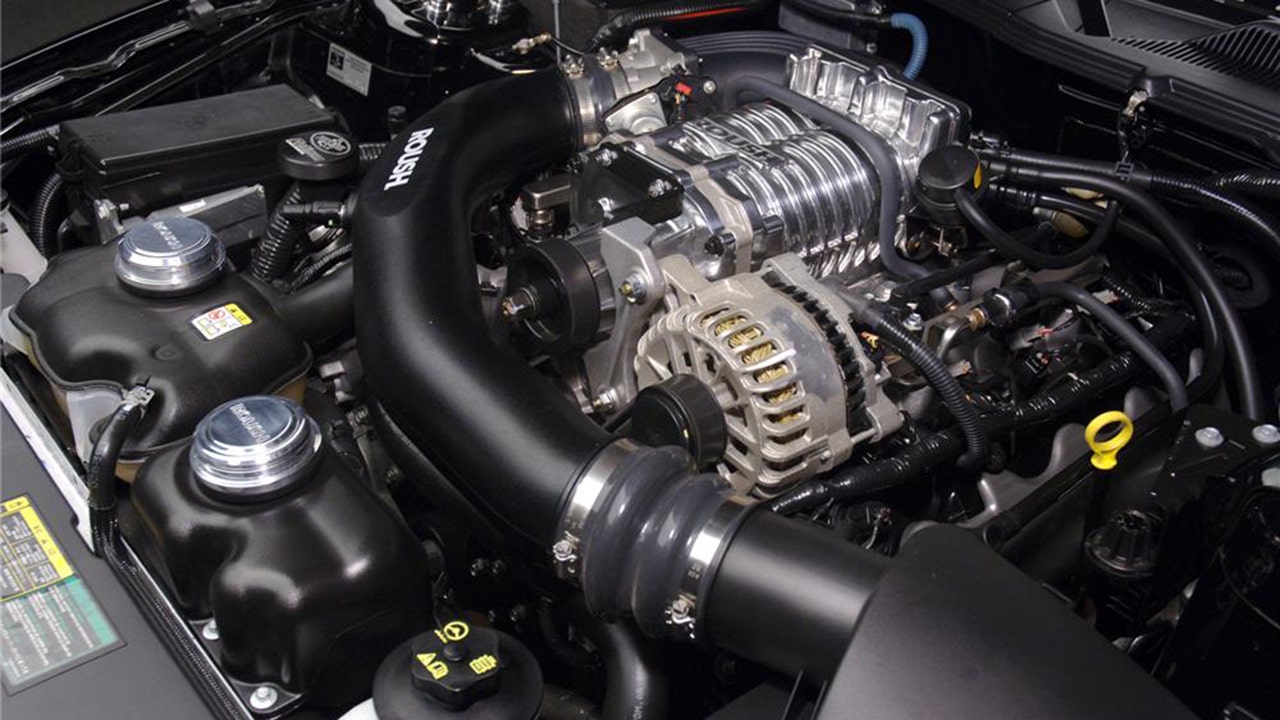 Live coverage from Barrett-Jackson Scottsdale continues tonight on FOX Sports 2 (7 p.m. ET) and FOX Business (9 p.m. ET). Here's everything you need to know:
Full Television Schedule: http://foxs.pt/1cWbcnm
Channel Finder: http://foxs.pt/1alvWSu
Live Streaming: http://foxs.pt/1m2YqWf
Hagerty Fantasy Bid Game: http://foxs.pt/KfcwYj