Richard Childress beats grandson Austin Dillon in escalator race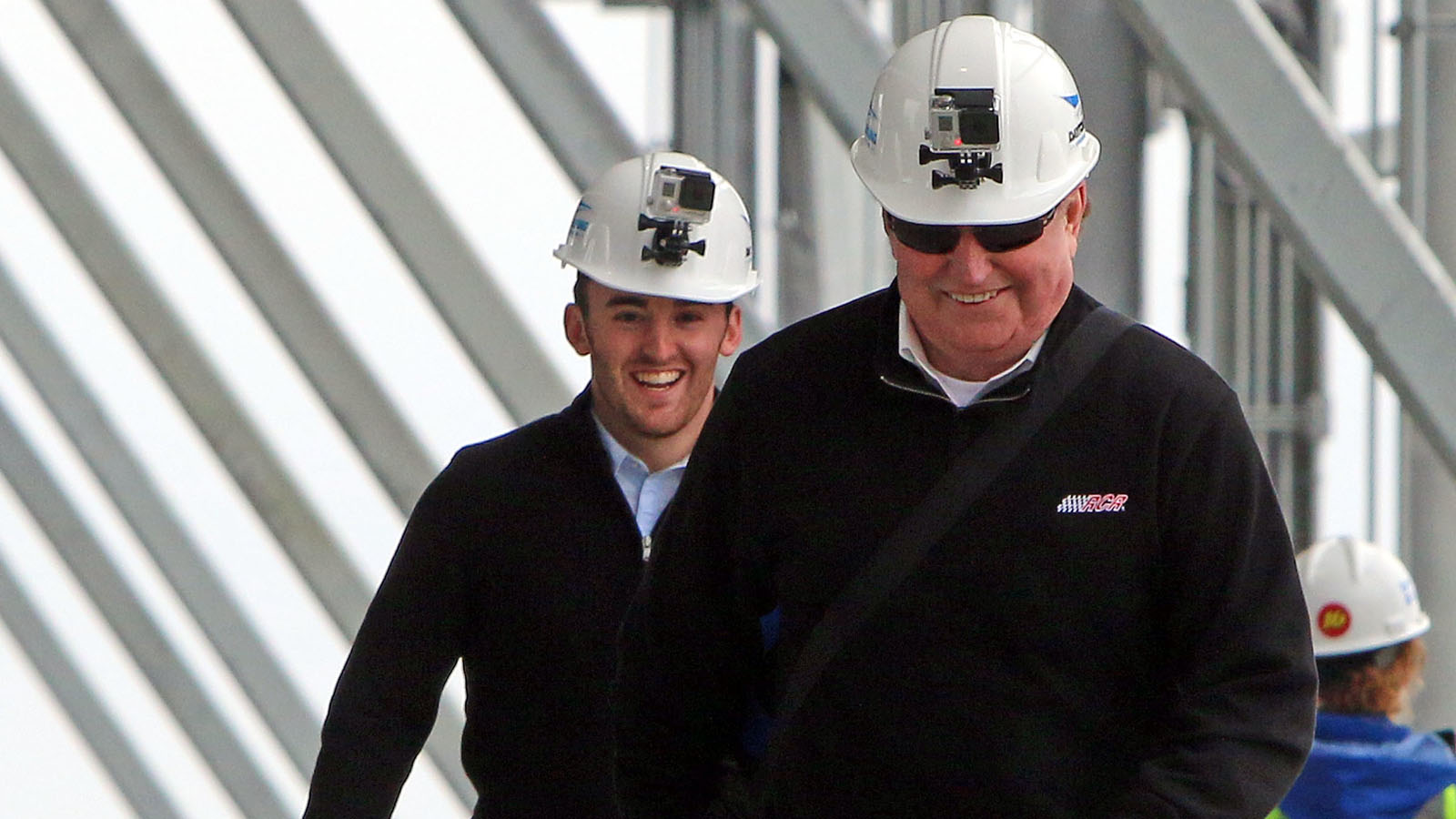 It was grandfather versus grandson at Daytona International Speedway on Wednesday. The epic battle between Richard Childress and Austin Dillon wasn't in a stock car … it was on an escalator.
To promote next month's Daytona 500 (Sunday, Feb. 22 on FOX) at DIS, the Sprint Cup Series driver raced the RCR owner to the top of the new 150-foot grandstand using the stairs and new escalators.
The duo also made several "pit stops" to collect items related to the Speedway's new amenities.
In the end, "Pop Pop" emerged victorious.
Congrats Mr. Childress … you've still got it.
Both Austin and Richard are ready to go! #ROADTODAYTONA500 pic.twitter.com/svETXNunc2

— Daytona IntlSpeedway (@DISupdates) January 14, 2015
And Mr. Childress takes the checkered flag in our #DAYTONARising Escalator duel on the #ROADTODAYTONA500 pic.twitter.com/3KcT89wtIt

— Daytona IntlSpeedway (@DISupdates) January 14, 2015