Return of the Doge Car: Cryptocurrency back to sponsor No. 98 in Talladega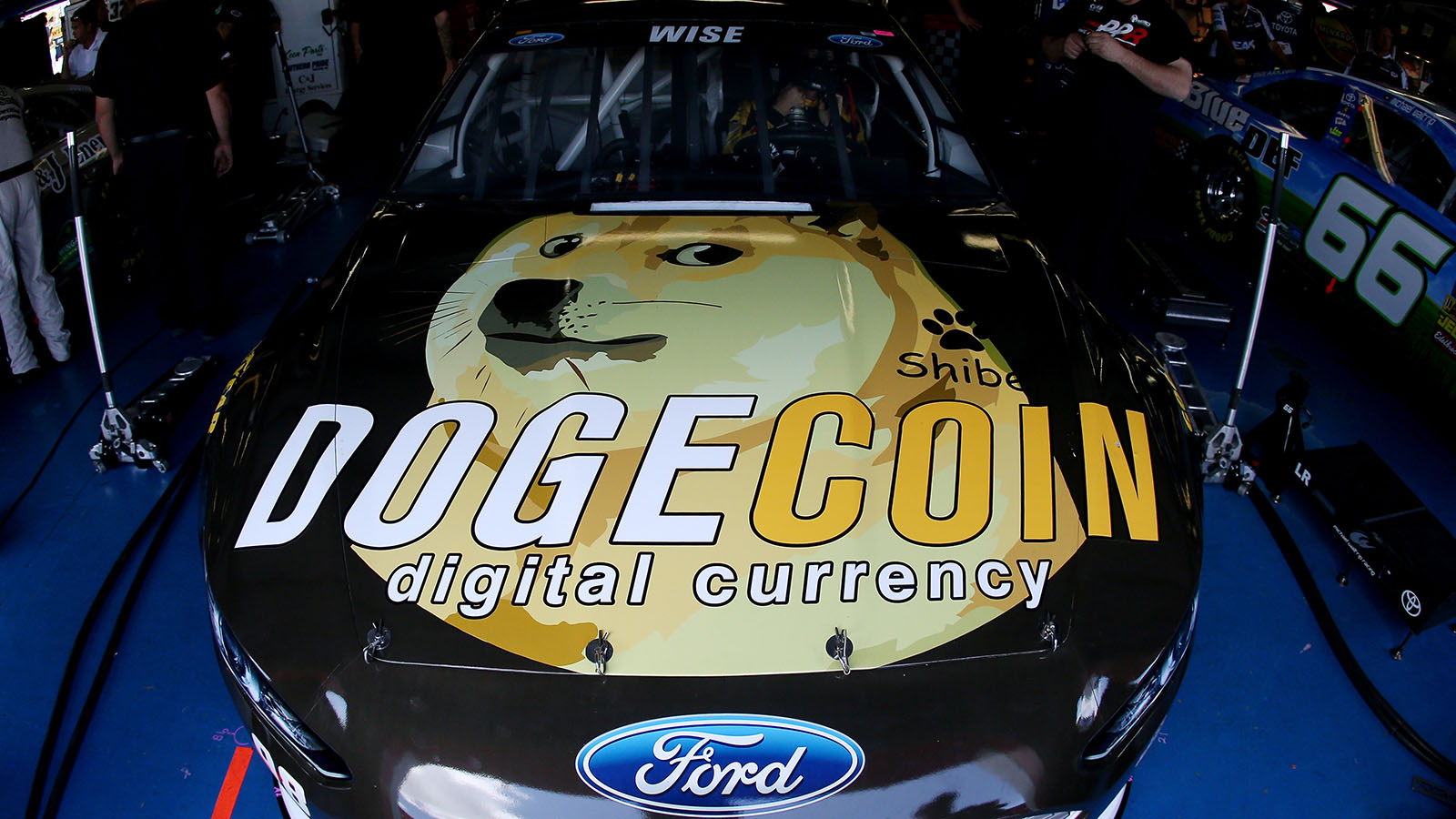 The biggest upset in NASCAR this season? Well, it wasn't AJ Allmendinger winning at Watkins Glen or Aric Almirola taking the July Daytona race. No, clearly the biggest shocker this year was Josh Wise defeating Danica Patrick to win the fan vote and make it into the Sprint All-Star Race at Charlotte Motor Speedway.
Wise scored the upset because of one of the most unlikely partnerships in NASCAR history – the low-dollar Phil Parsons Racing NASCAR Sprint Cup Series team joining forces with online currency Dogecoin and the huge Reddit online community.
Dogecoin first sponsored PPR at Talladega Superspeedway in the spring and they will be back on the team's No. 98 Ford Fusion again for Sunday's GEICO 500 at the mammoth 2.66-mile central Alabama track.
The genesis of the partnership is fairly remarkable.
It began when 16-year-old reddit user Denis Pavel saw the all-black, unsponsored No. 98 in a race early this season. Impressed by the tiny teams effort, Pavel rallied the reddit community to use Dogecoin to raise sponsorship funds for Wise. And, of course, they flooded the all-star race voting, which allowed Wise to make into the big show over Patrick.
"I knew the online community was powerful, but I never expected this relationship to reach this level," said team owner Parsons. "As far as I know, this is the first online fundraising effort that has been able to fund sponsorship for a NASCAR team, and to think that we've been able to raise enough money for three races is incredible. We're hopeful that we'll be able to continue this partnership for many years to come as even more people from the Dogecoin community get involved with the program."
To that end, this week a collaborative website, TheDogeCar.com, launched "to share the story of the historical crowd funding effort that brought this sponsorship to life."
The site is selling merchandise to fund the team next year.
Available items include an "official Dogecar sponsorship coin" minted by Provident Metals, 2015 DogeCrew t-shirts, hoodies, and crew shirts. Preorders will be accepted through November 15, 2014, with the proceeds being applied to the 2015 race season.
Earlier this year, the team sold 6,500 t-shirts in just 10 days, which helped get the sponsorship off the ground. Now, it appears it will be even stronger going forward.
"I'm amazed by the support that we've seen from the Dogecoin and Reddit communities," said Wise. "This partnership has been so great for both myself and Phil Parsons Racing. We're a small team, but we've received an unbelievable amount of support from the Dogecoin and reddit communities this year."