Respect my authority! The Indy Motor Speedway 'yellow shirts' mean business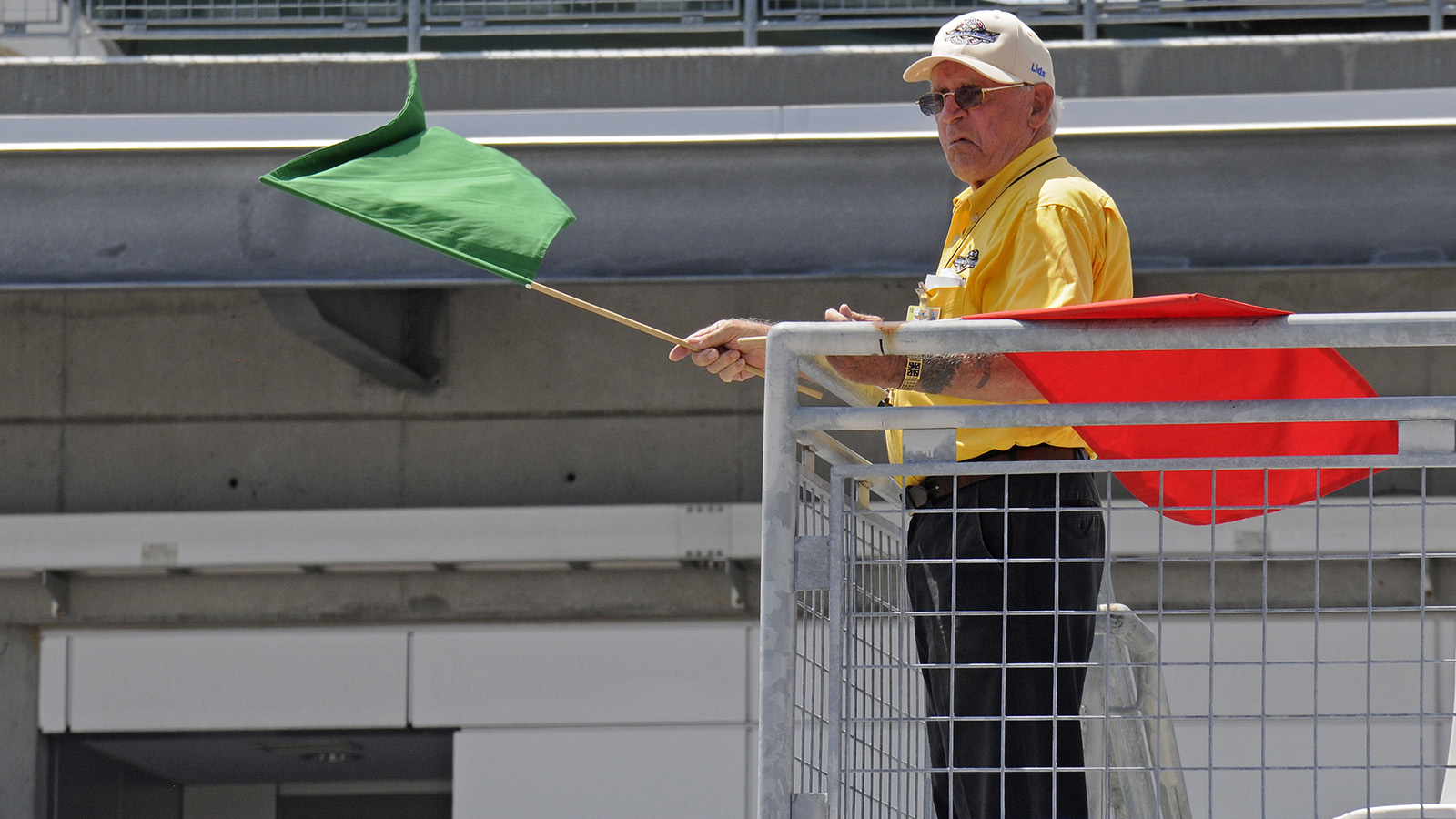 They're called the "yellow shirts" … and they mean business.
If you've ever been to Indianapolis Motor Speedway, you've no doubt seen members of the IMS Safety Patrol in action. According to IMS.com, "This group of employees ensures a safe, secure and hospitable environment for all customers of the Indianapolis Motor Speedway."
They also have a repution for being some of the strictest rule enforcers in all of motorsports.
According to Dale Earnhardt Jr., the gang is already hard at work.
I ain't been on the ground 1 minute and I'm already hearing stories bout the Yellow Shirts makin waves. Gotta love it. #TrackSecurity

— Dale Earnhardt Jr. (@DaleJr) July 25, 2014
This was indeed confirmed by the Richard Childress Racing Twitter account.
Already whistled at by a "yellow shirt" @IMS ✔️ @tydillon & @Brendan62 lead @NASCAR_NNS guys out for practice. pic.twitter.com/Al4FPqAXlg

— RCR (@RCRracing) July 25, 2014
A man in control w a whistle and yellow shirt. https://t.co/yCoBytZaiU

— RCR (@RCRracing) July 25, 2014
And don't think that just because you're a NASCAR driver that you're above the rules. Sprint Cup Series rookie Ryan Truex found this out the hard way.
Looks like I'm parking outside the track today. #yellowshirts

— Ryan Truex (@Ryan_Truex) July 25, 2014
Being a "yellow shirt" is a tough job and we respect their dedication. They have to be prepared for anything. And we do mean anything.