Race Wrap-Up: Tempers flare in Martinsville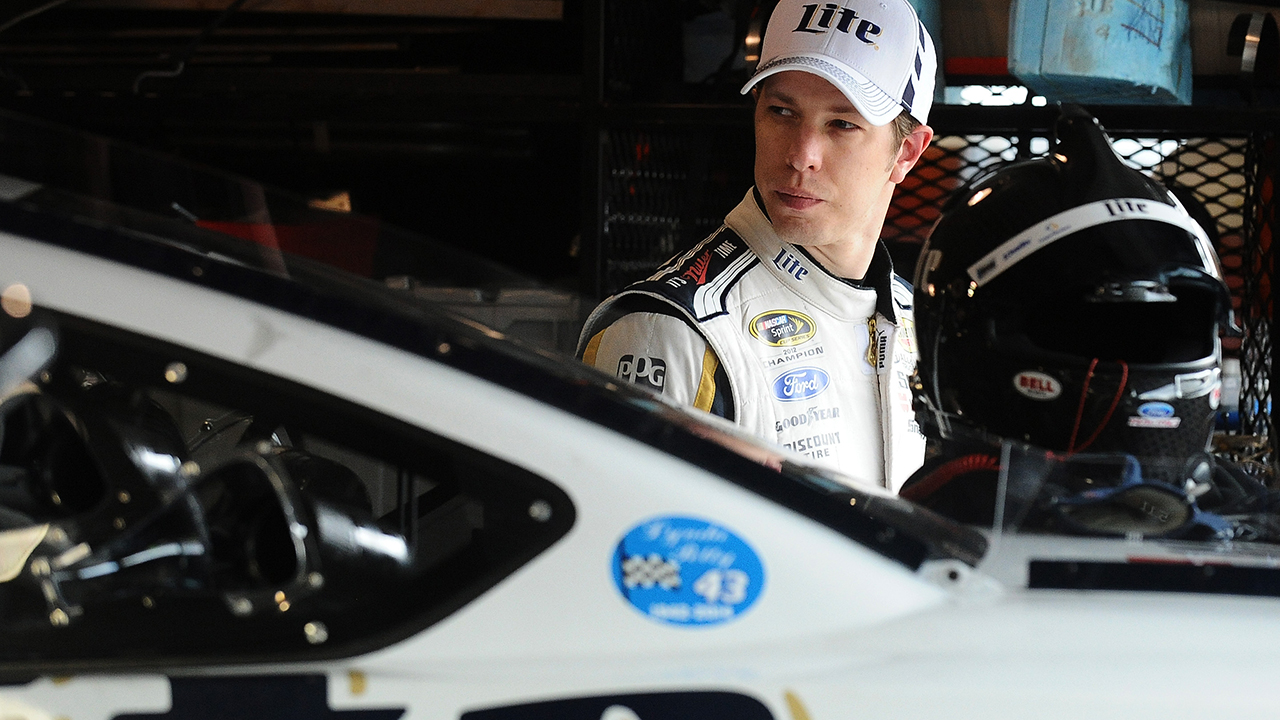 Today's race at Martinsville Speedway started off with a bang on pit road.
Here are the videos you'll want to see and the Twitter reactions you need to see:
Brad Keselowski and Kurt Busch have a little incident on pit road. And blame each other. Because why not?
And then there was this.
Dale Earnhardt Jr. may or may not have spun Jamie McMurray – tell us what you think.
Here's what the drivers are saying on Twitter:
Win as a team, lose as a team…. That was a heart breaker! 💩

— Clint Bowyer (@ClintBowyer) March 30, 2014
Awesome race car but got wrecked by an idiot. Shouldn't have been back there with them anyway. They knew we were here.

— Alex Bowman (@AlexBRacing) March 30, 2014
Another week with a broken part to overcome. Guys did great dealing with it on pit stops. Congrats to @KurtBusch @Haas_Automation!!!

— Kevin Harvick (@KevinHarvick) March 30, 2014
Momma always said "if you can't be the best, aim to be the absolute worst" Wait.. must of got that wrong 2. I'm still alive. That's a plus.

— Parker Kligerman (@pkligerman) March 30, 2014
Gotta give @Team_Penske guys credit. They gave me a really fast race car. Always frustrating to not get to take advantage of great cars.

— Brad Keselowski (@keselowski) March 30, 2014
What a absolute mess our car was.. We needed to pull that baby in the garage for about 2 hrs to fix it. Ouch. Happy for @KurtBusch

— Denny Hamlin (@dennyhamlin) March 30, 2014
Solid work all day by the #88 Diet @mtn_dew crew. Major gains from Friday. Very proud to be part of this gang. 👍 to short tracks. #1goal

— Dale Earnhardt Jr. (@DaleJr) March 30, 2014
That was some awesome short track racing. I wish we were in victory lane but congrats @KurtBusch & @StewartHaasRcng. #Nascar

— Jimmie Johnson (@JimmieJohnson) March 30, 2014
Up into the top 5 at one point in race. Fell back later then spun and pretty much ruined our day. Made a mistake and feel bad. Onto Texas.

— Kyle Larson (@KyleLarsonRacin) March 30, 2014
My reward for 3rd? Watching @Amy_Reimann eat a @MartinsvilleSwy hotdog, and having one myself. #Sheisnotafan pic.twitter.com/jjxxDoY43B

— Dale Earnhardt Jr. (@DaleJr) March 30, 2014
#outlaw victory ! Thanks to all my fans & our troops for your support over these last two years. This ones for you pic.twitter.com/oj8dHWZ4XL

— Kurt Busch (@KurtBusch) March 30, 2014