Race Wrap-Up: 'Sliced bread' toasts the Texas field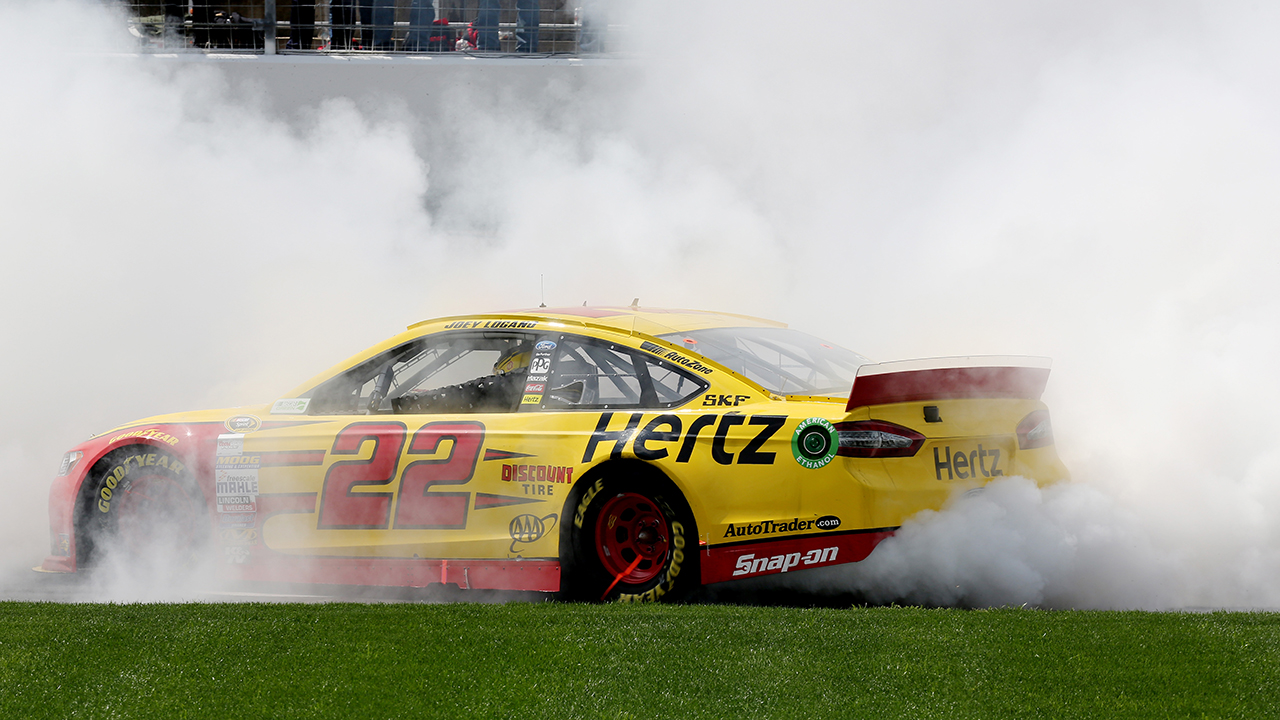 Things started off a little weird at Texas Motor Speedway today.
The relief of seeing cars on the track was short lived as they drove by the jet dryers.
Just three laps after the 500-mile Sprint Cup Series race went green, Dale Earnhardt Jr. had a fiery crash that knocked him out of contention.
After the wreck, Dale Earnhardt Jr. blames the entire wreck on himself saying it was a bad judgement call.
Joey Logano passes Jeff Gordon after a late race caution and wins the race shootout style.
Here's what drivers are saying:
Really strong day, my guys were on top of it! Thanks to all the fans that stuck around! Looking forward to Darlington, going for the 🏆

— Kyle Busch (@KyleBusch) April 7, 2014
"@DeLanaHarvick: Best medicine in the world… pic.twitter.com/AbI7TFuZ6N" #mybuddy

— Kevin Harvick (@KevinHarvick) April 7, 2014
Stupid driver!!!!! 😏🔫

— Denny Hamlin (@dennyhamlin) April 7, 2014
Also apologize to my pit crew.. Been riding there coat tails all year. Shoulda let them make up time for me instead of me trying to get it

— Denny Hamlin (@dennyhamlin) April 7, 2014
Really good day for us. @Target @TeamChevy was fast all race long. Proud of my team for making our car way better throughout the weekend.

— Kyle Larson (@KyleLarsonRacin) April 7, 2014
%#@$$*%#!!!!!!! Now I feel better….wow what a day.

— Casey Mears (@CJMearsGang) April 7, 2014
Figures with the luck I had today I'd get stuck behind this guy… http://t.co/HtVDUphSAQ

— Jimmie Johnson (@JimmieJohnson) April 7, 2014
We had a GREAT @aaronssports Dream Machine Camry today. Ran well all day. Awesome call by @BillyScott28 to take two at the end. #OWNIT

— Brian Vickers (@BrianLVickers) April 7, 2014