Celebs P-Diddy, Marky Mark ride with XFINITY driver Blake Koch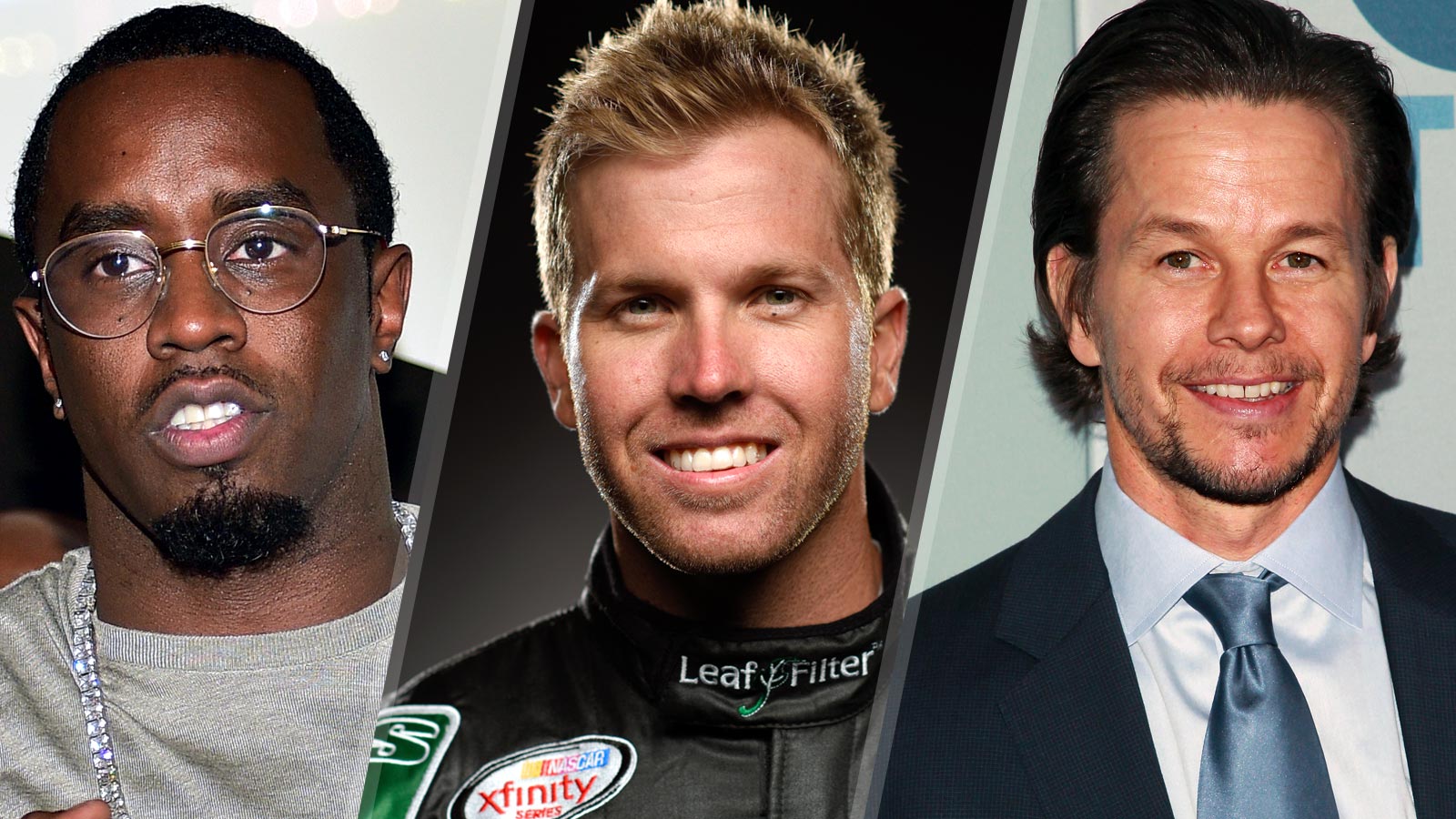 Auto Club Speedway is located a little more than 50 miles from Hollywood, California, but when the NASCAR XFINITY Series took the green flag on Saturday afternoon, Blake Koch had two celebrities riding with him.
Koch, a 29-year-old West Palm Beach, Florida, native, drove the No. 8 AQUAhydrate Toyota in the Drive4Clots.com 300. The partnership with the performance water brand brought the young NASCAR driver together with the likes of rapper Sean "Puffy" Combs and actor Mark Wahlberg.
Both P-Diddy and Wahlberg are investors in AQUAhydrate, and each of the celebrities took to their Twitter accounts earlier this week to promote the partnership for Saturday's race.
.@AQUAhydrate and @blakekochracing are TAKING OVER NASCAR TOMORROW at 4PM ET on @FoxSports1! #LetsGOAQUA pic.twitter.com/vtMLl0muwO

— Diddy (@iamdiddy) March 20, 2015
This weekend, Mark will be supporting @blakekochracing with @AQUAhydrate at Fontana. Tune in! #NASCAR pic.twitter.com/w5zbmA5SDZ

— Mark Wahlberg (@mark_wahlberg) March 18, 2015
AQUAhydrate's professional athlete team also includes football players Vince Wilfork, Chris Gronkowski and AJ Hawk; baskeball players Wilson Chandler, Jordan Hamilton and Mike Miller; and MMA fighter and former UFC champion BJ Penn.
"We're thrilled to partner with Blake Koch and TriStar Motorsports," said Hal Kravitz, CEO of AQUAhydrate. "NASCAR is all about performance and passion, two key attributes of AQUAhydrate. As a strong partner of a wide variety of elite sports teams and athletes, we're excited to be racing with Blake Koch."
This was not Koch's first experience running with celebrities.
In January, Koch worked partnered with Celsius and hip-hop star Flo Rida. As part of the promotion, Flo Rida climbed behind the wheel and tested his racing skills against Koch at Homestead-Miami Speedway.
No word if P-Diddy or Marky Mark will be testing their skills behind the wheel of a stock car anytime soon.