NASCAR Spring Break: How some of your favorite drivers are spending the off week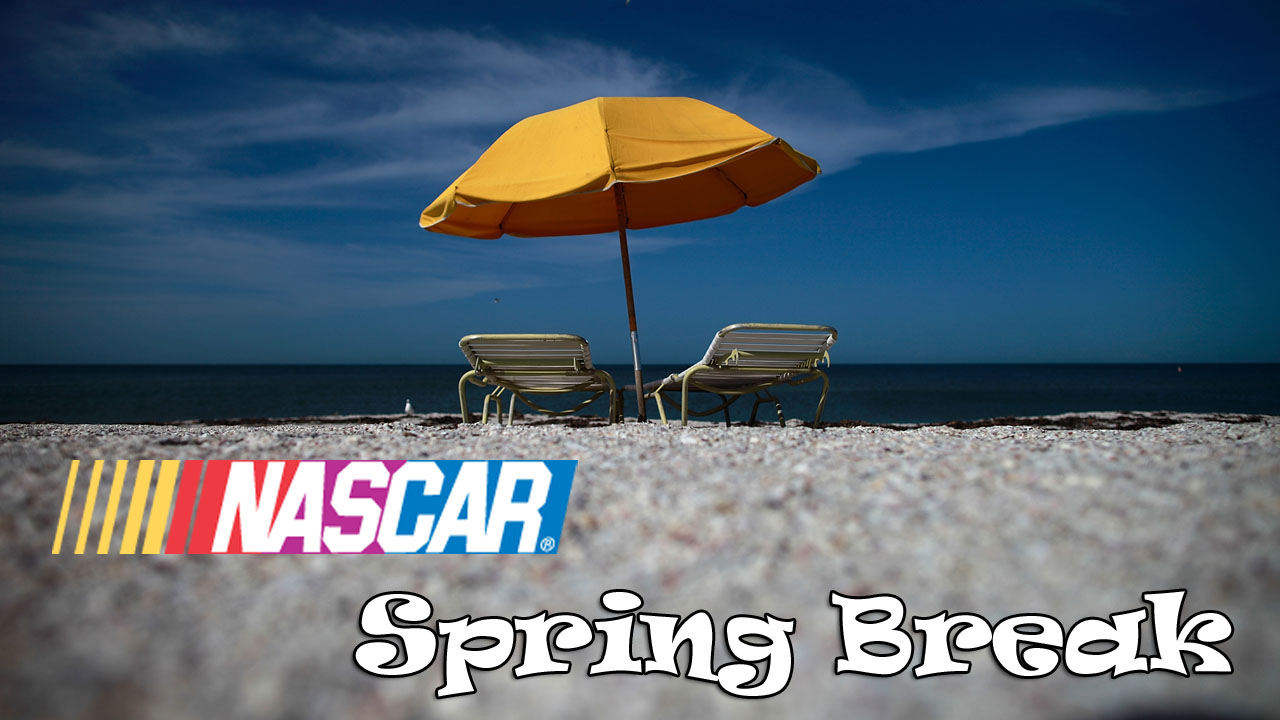 Spring Break! With no racing this weekend, many of your favorite drivers got out of town for a little rest and relaxation.
But before we show you how they've been enjoying the off week, here's a little warning.
This weekend's race forecast calls for 100% chance of drivers posting Instagrams from exotic locales and you resenting them for it. #nascar

— nascarcasm (@nascarcasm) April 17, 2014
Now that we got that out of the way …
Dale Earnhardt Jr. went shopping.
Got the old 76 ball from North Wilksboro Speedway and put it up at the property in front of my 76 station. #history pic.twitter.com/EMdZlwoxBN

— Dale Earnhardt Jr. (@DaleJr) April 17, 2014
Danica Patrick stayed in shape.
Guess I overdid the pull ups yesterday!!? pic.twitter.com/f4nJpMbPft

— Danica Patrick (@DanicaPatrick) April 15, 2014
Ricky Stenhouse Jr. mowed his lawn in world-record time.
Just in time my @DixieChopperMow is in and lots of grass to cut!! Got to have speed while your mowing pic.twitter.com/TJTeekLU8V

— Ricky Stenhouse Jr. (@StenhouseJr) April 16, 2014
Kasey Kahne got crafty.
Coolest Easter egg I've designed. 5-24 team luncheon. #artwork http://t.co/7sRYIMmO8V

— Kasey Kahne (@kaseykahne) April 16, 2014
Jeff Gordon took his daughter Ella to the track.
Kurt Busch travelled to the land of sheep and kiwis.
Hello from New Zealand @TheMiniOutlaw @Patricia_AFF pic.twitter.com/HVYN4pIs98

— Kurt Busch (@KurtBusch) April 15, 2014
Jimmie Johnson and family hit the links.
Fore! http://t.co/pv2wqxMWOr

— Jimmie Johnson (@JimmieJohnson) April 17, 2014
Kyle Larson looked to improve his moves.
Who can teach me how to line dance?

— Kyle Larson (@KyleLarsonRacin) April 17, 2014
And Clint Bowyer and his fiancee Lorra took the plunge.
✌️ out, I'm going to go get hitched!!!!

— lorrapodsiadlo (@LorraP) April 15, 2014