NASCAR's Biggest Wreckers: Ambrose Still On Top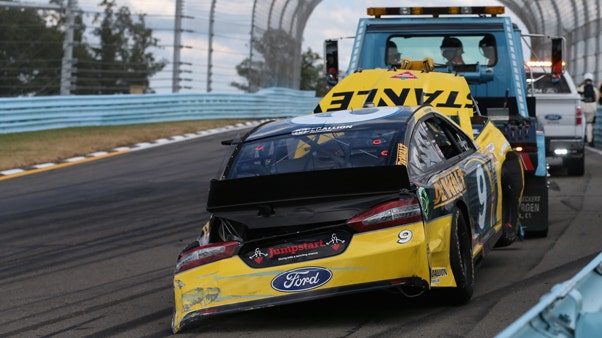 Let's take another look at the 2013 NASCAR wrecking crew … the drivers involved in the most crashes so far this season.
Here's how things stand after Michigan. Looks like it's still safe for Kevin Harvick to call Marcos Ambrose "a weapon".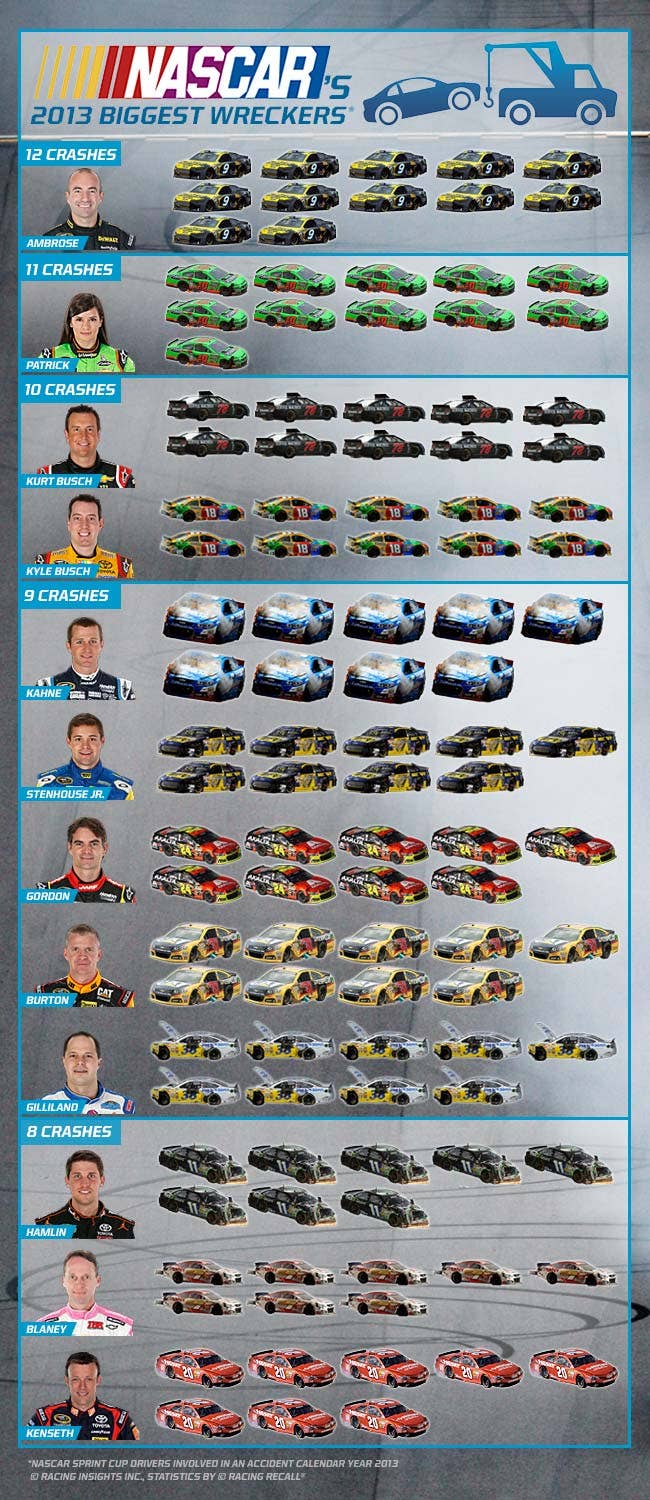 With Bristol on the schedule for this weekend, we could see A LOT of changes to this list. See what we mean.