NASCAR Meets NFL: Kurt Busch Drops By Broncos' Camp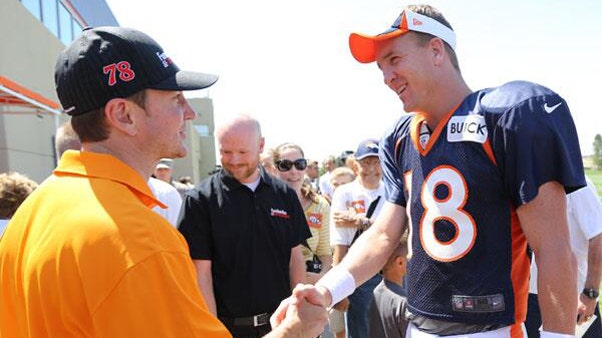 Kurt Busch and Peyton Manning are a lot alike.
Both are former champions, looking to win another title with a new team. And both have younger brothers who are also legimate superstars in the same sport.
So it was fitting the two met up on Thursday, when Busch and the Colorado-based Furniture Row racing team stopped by a Denver Broncos' practice.
Said Busch, "I'm the older brother in my sibling rivalry, so I've always been rooting for Peyton."
We're rooting for Kurt & Kyle to show off their rapping skills like Peyton and Eli.
For more pictures of Busch's visit, click here.