NASCAR in Sin City: The place for great racing and grenade launching with 'Machine Gun Bebe'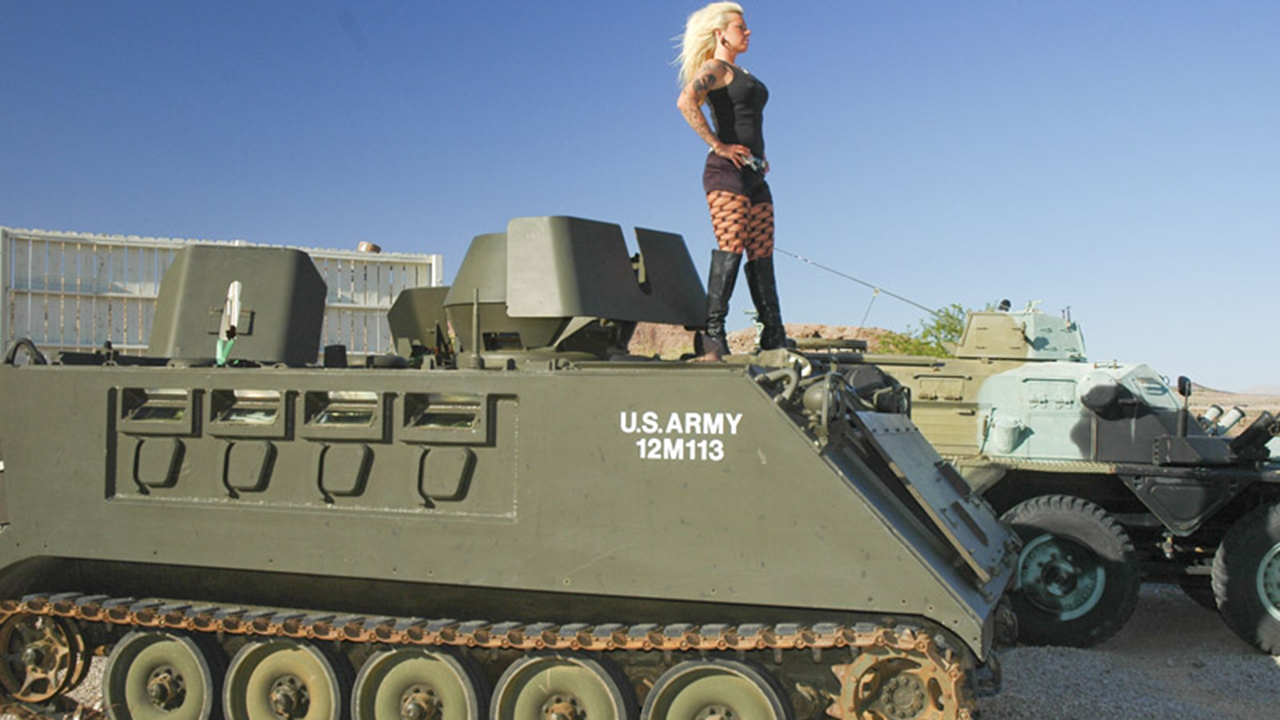 Las Vegas is one of the favorite stops on the NASCAR tour, and with good reason.
The beautiful 1.5-mile Las Vegas Motor Speedway is one of the best tracks on the circuit, with the fabulous Neon Garage a great place to hang out in the infield. The racing's usually really, really good, too.
And for entertainment options, Las Vegas really has no equal. Gambling, of course, fuels the city and there are fabulous restaurants aplenty. The lineup of star performers is truly impressive, too. Whether your tastes run to Cirque du Soleil, Celine Dion, Jersey Boys or Penn & Teller, there's no shortage of top-notch entertainment in Vegas.
But for some, nothing gets the blood flowing quite like heading to the shooting range or out in the desert armed to the gills with heavy-duty, military-grade automatic weapons and a few hundred – or thousand – rounds of ammunition.
And that's where our friend Machine Gun Bebe comes in handy. Want to fire an M-79 grenade launcher, a Mac 10, a fully automatic Swedish K submachine gun or, as she so eloquently states, "most Eastern Bloc weapons?" Bebe's got 'em.
And this is Vegas, baby. They're available to be shot and it's 100 percent legal. So if you're eager to live out your Rambo fantasies, and do it safely, Vegas is absolutely the place to go.