NASCAR fan from outer space: NASA astronaut rocks a Danica Patrick T-shirt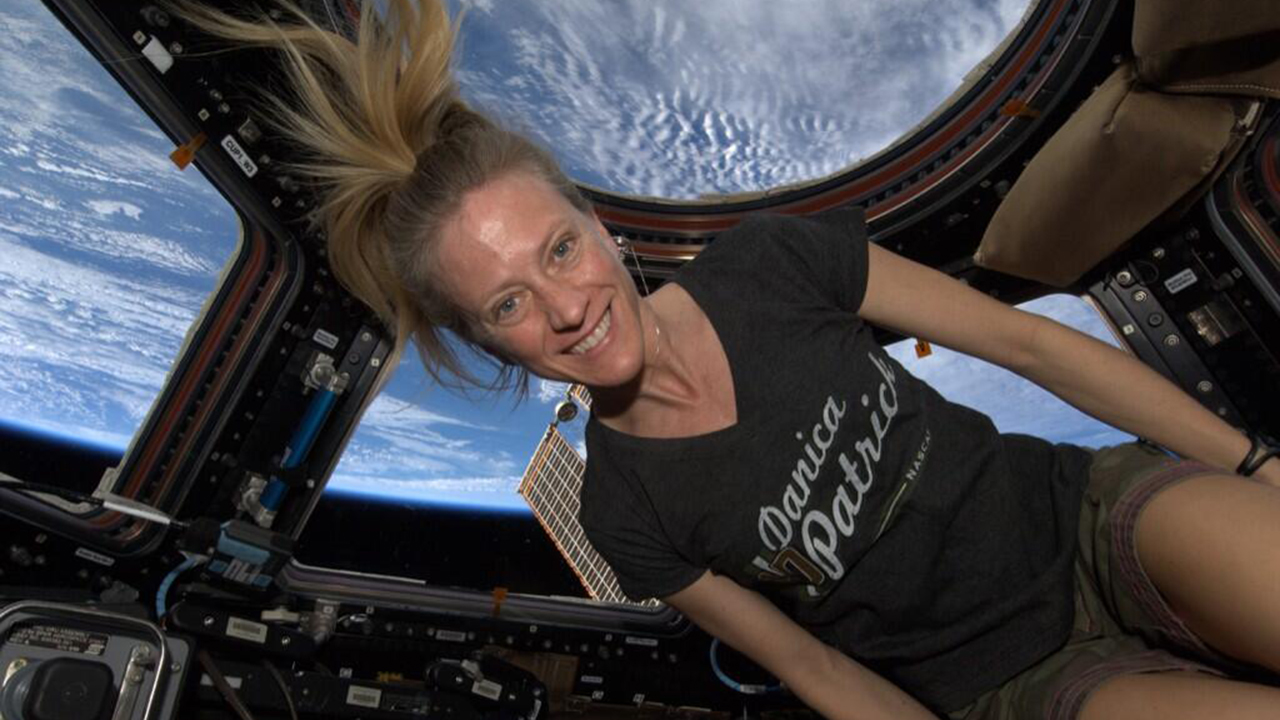 Stewart-Haas Racing has fans all across the country … and (at least) one waaaaaaaaay above it.
NASA astronaut Karen Nyberg was a recent resident of the International Space Station. She's back on our planet now, but her cousin Nan Zipadelli – wife of Stewart-Haas Racing competition director Greg Zipadelli – recently shared this pic taken during Nyberg's time in orbit.
Love that my cousin @AstroKarenN was a team SHR player while aboard the ISS @DanicaPatrick. pic.twitter.com/th3kc5KPfK

— Nan Zipadelli (@Nanzipadelli) March 4, 2014
But don't think Nyberg only packed one SHR shirt for her ISS stay. As Texas Motor Speedway's Eddie Gossage showed us, she also has a Tony Stewart T-shirt in her space wardrobe.
Can you dig it? My friend @AstroKarenN representing on board the International Space Station! @TXMotorSpeedway RT pic.twitter.com/9AMpt22sA9

— Eddie Gossage (@eddiegossage) June 4, 2013
It never hurts to have friends in high places … as in 220 miles above the earth's surface.