NASCAR drivers support Martin Truex Jr.'s girlfriend at Loudon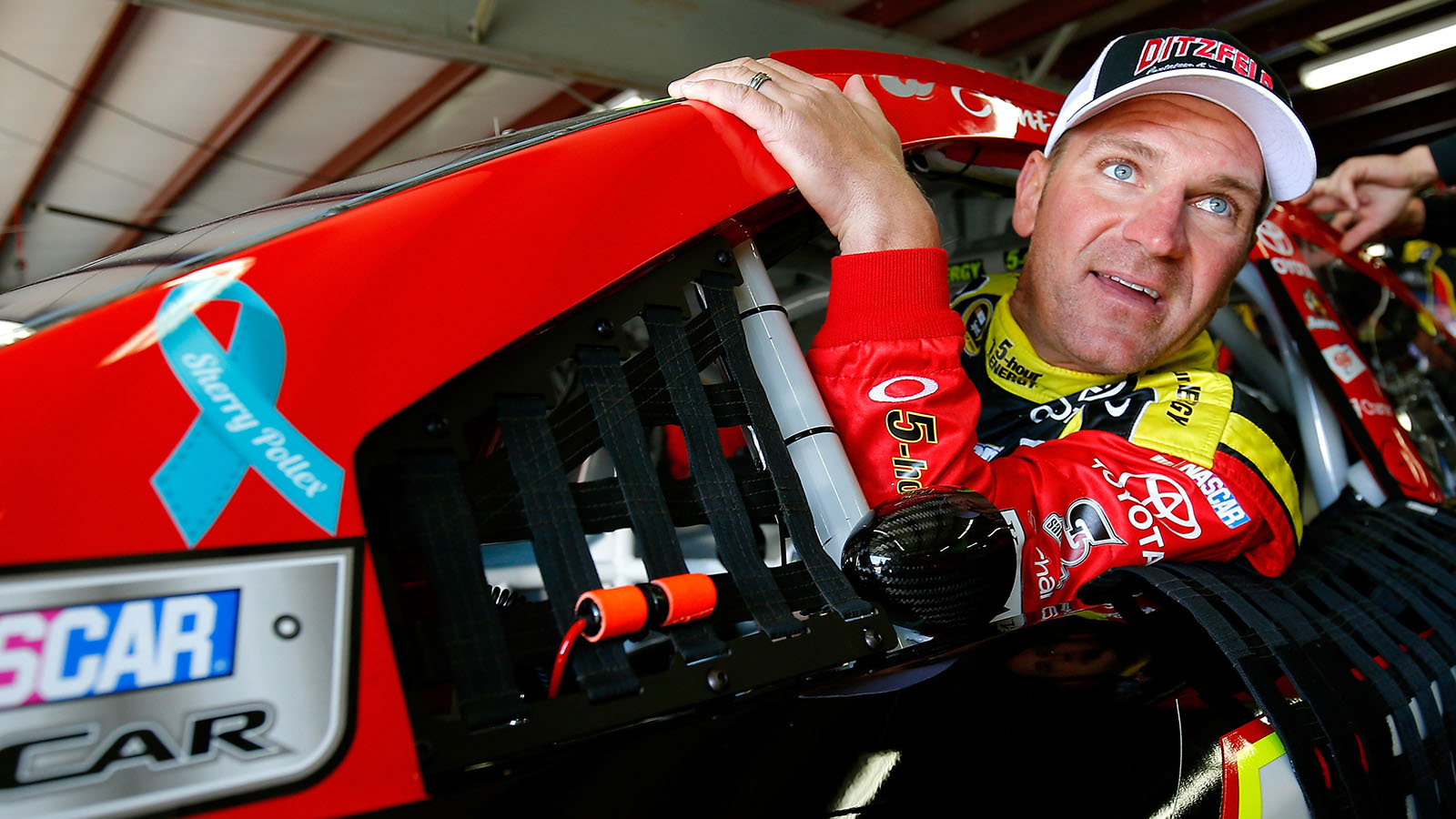 NASCAR teams are showing their support for Sherry Pollex this weekend, as Martin Truex Jr.'s longtime girlfriend continues her fight with ovarian cancer.
A number of cars at New Hampshire Motor Speedway will feature a teal ribbon with Pollex's name. Teal is the official color of ovarian cancer awareness.
@StewartHaasRcng cars carrying this decal again this week!! #nascarfamily @SherryPollex pic.twitter.com/iseSw8z2gw

— Jay Guarneri (@jguarneri10) September 16, 2014
@SherryPollex riding along with the #4car this weekend #cancersucks #bestrong pic.twitter.com/yqptLgvTY6

— allen mincey (@allenm072) September 19, 2014
Pollex was overwhelmed by the show of support.
I can't describe how special it feels to see all the cars carrying the ovarian cancer ribbon w/my name. Our NASCAR family is amazing. ☺️🙏❤️

— Sherry Pollex (@SherryPollex) September 19, 2014
If we can raise awareness and save one life from dying too soon from this awful disease, it will be worth all the pain I'm going through. 🙏

— Sherry Pollex (@SherryPollex) September 19, 2014
Dale Earnhardt Jr. is also breaking out his teal racing gloves again.
Looks like @DaleJr has his teal gloves ready for this session! Showing support for @SherryPollex. #NASCAR pic.twitter.com/UOMKV470Sl

— Sunoco Racing (@SunocoRacing) September 19, 2014
Junior wore a pair last week at Chicagoland Speedway that are currently up for auction on eBay. All proceeds will be donated to an ovarian cancer research charity of Pollex's choice.
We wish Pollex the best in her continued recovery.
In case you missed it, FOX Sports 1's NASCAR RaceDay recently spoke with Truex about a variety of topics, including Pollex. Check out the interview.