NASCAR and Elvis: Just A Hunk, A Hunk Of Burnin' Love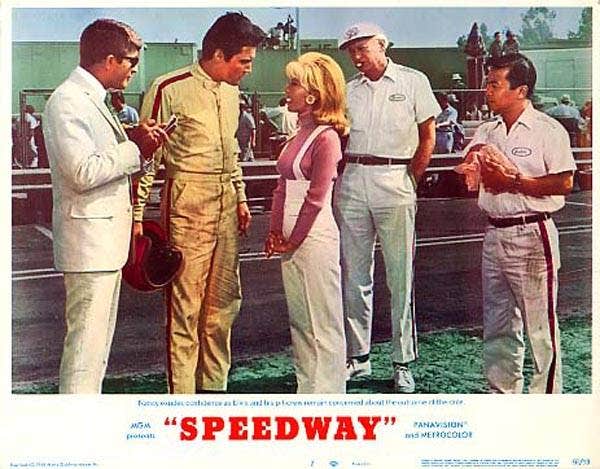 Today we celebrate the life of The King Of Rock 'N' Roll, Elvis Presley, who died on Aug. 16, 1977.
Without question, Elvis was a NASCAR man. The King starred in a bunch of a racing movies including 1968's "Speedway," where he drove a Dodge Charger built by NASCAR Hall of Fame member Cotton Owens, with the lovely Nancy Sinatra as his co-star.
Click here for some mind-blowing pictures from back in the day in the Carolinas.
Even though he passed away 36 years ago, Elvis — or at least his likeness — has shown up more than once in NASCAR. There were at least three Dale Earnhardt diecasts with The King's image and several for Dale Earnhardt Jr. and Rusty Wallace, among others.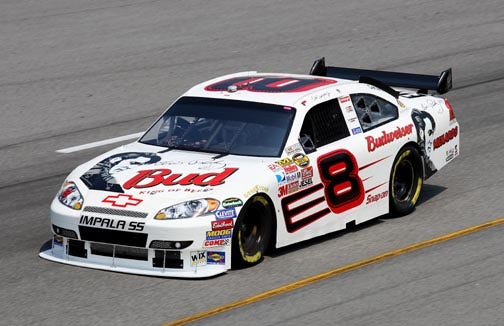 All of which begs one question: If Elvis were alive today, who is the one driver he'd most likely be a fan of?
Well, Elvis being Elvis, you know he wouldn't go for anyone too vanilla.
He might like one of the mores outspoken NASCAR drivers — the Busch brothers, maybe, or Tony Stewart or Brad Keselowski.
All those are good choices, but really, there is only one current NASCAR driver who fits the bill.
That would be Clint Bowyer, who grew up a huge Elvis fan, has visited Elvis' star on Hollywood Boulevard and counts meeting Lisa Marie Presley at a NASCAR Nationwide Series race as a career highlight. Bowyer has even used The King's songs during introductions at Bristol: "Promised Land" in 2012, "Burning Love" in '10 and "C.C. Rider" in '09.
So if you're looking for a dark horse this weekend at Michigan, it just might be Bowyer, a classic Elvis man.