Name that tune: Drivers walk out to unique music at Bristol
Rain may have dampened much of the activities at Bristol Motor Speedway on Sunday afternoon, but it couldn't stop the drivers from having a little fun.
Each time the series heads to 'Thunder Valley,' drivers are introduced to the crowd accompanied by their choice of music.
This unique version of driver introductions have produced memorable moments such as Denny Hamlin doing the 'Dougie' and Brad Keselowski calling Kyle Busch, well, let's just call it another term for a donkey.
While the track drying efforts scaled back the size of Bristol's driver intros plan, the show definitely went on.
Here's a list of some of the more unique song selections from your favorite drivers.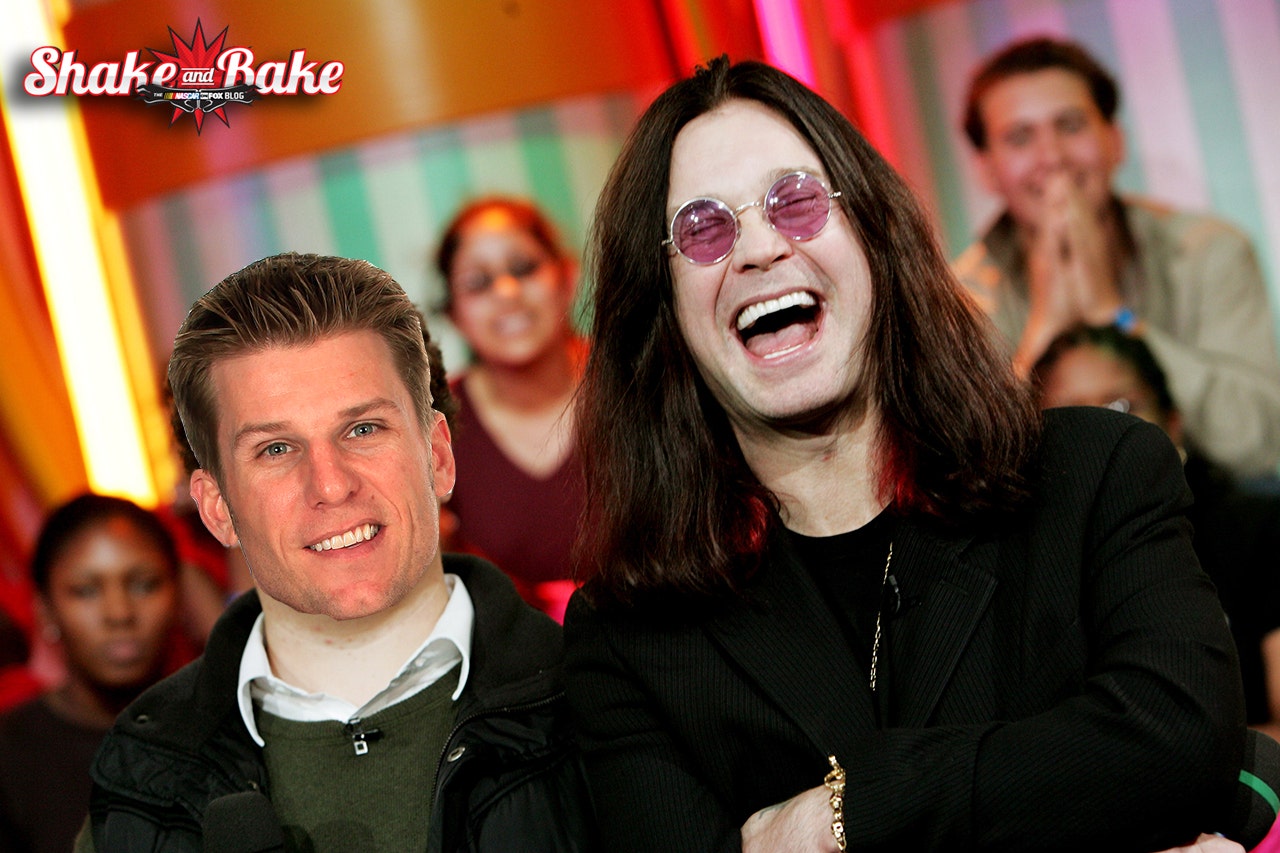 Jamie McMurray: "Crazy Train" by Ozzy Osborne
Nothing says "Crazy Train" and Ozzy Osborne quite like the super personable Jamie McMurray.
Austin Dillon: "Cowboy" by DJ Silver
With his black hat and country swagger, it's no surprise Austin Dillon would come out to a cowboy-themed song. Yet, this is a remix heavy, club-thumping song by one of country music's most popular DJs.
Kevin Harvick: "Happy" by Pharrell Williams
Living up to his nickname, Kevin Harvick opted for the Pharrell Williams tune "Happy" for his entrance music.
Danica Patrick: "Timber" by Ke$ha and Pitbull
Danica Patrick is little bit country and a little bit pop culture. For her entrance music, she opted for this mix of country and latin hip-hop. Check out the music video to get a better idea of the connection.
Tony Stewart: "Back in the Saddle Again" by Aerosmith
After missing much of the 2013 season with a leg injury, Tony Stewart drove home the point he's glad to be back in the seat with Aerosmith's classic "Back in the Saddle Again."
Joey Logano: "Fuel" by Metallica
A surprise pick for some, Joey Logano decided to come out to Metallica's "Fuel." Given his run-ins last year with Denny Hamlin and Tony Stewart, maybe Logano has put what he learned to use in the latest Metallica mosh pits.
Parker Kligerman: "Don't Push Me" by 50 Cent
Driving for a team associated with 50 Cent has its perks: free headphones, getting to know a world-renown celebrity, and using his music as your theme song.
Timmy Hill: "Thunderstruck" by AC/DC
Perhaps Matt Kenseth wishes Timmy Hill came out to a different song Sunday at Bristol. After coming out to AC/DC's "Thunderstruck," Hill struck the back of Kenseth's car.
David Ragan: "C'mon N' Ride It (The Train)" by Quad City DJ's
Front Row Motorsports' David Ragan is one of the nicest and soft-spoken guys in the Sprint Cup Series garage. So, it was a bit of a surprise to hear Quad City DJ's "C'mon N' Ride It (The Train)" as his entrance music Sunday at Bristol. Perhaps he was channeling the push he got from teammate David Gilliland to win last year's race at Talladega Superspeedway or promoting his sponsor CSX.
Carl Edwards: "Kickstart My Heart" by Motley Crue
After making friends with former Motley Crue front man Vince Neil in Las Vegas, Carl Edwards kick started his season with a big win under the lights at Bristol.