Wiener war: What's the verdict on new Martinsville hot dog?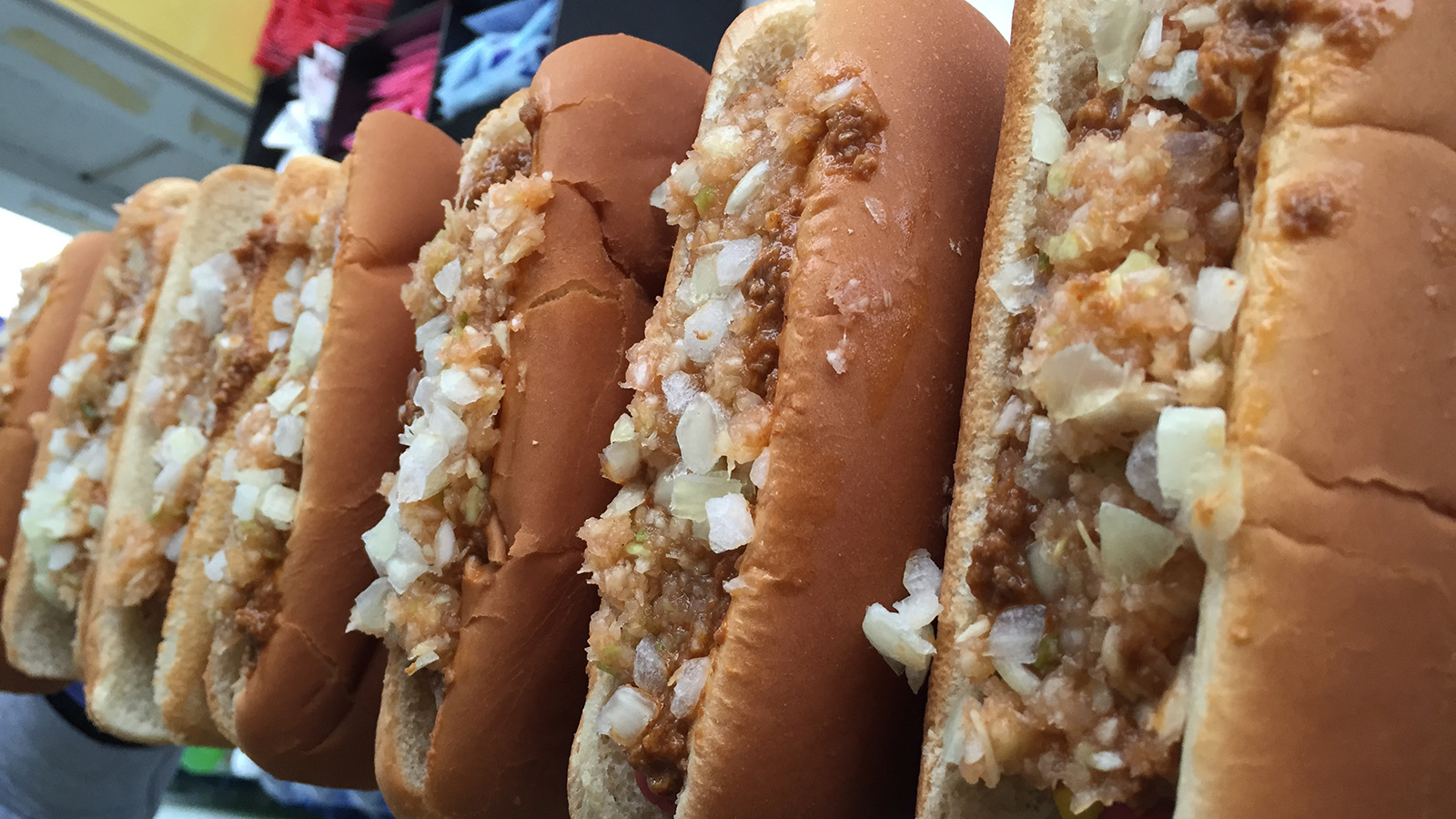 There's a new hot dog in town at Martinsville Speedway and, no pun intended, it's the hottest topic of the weekend at the historic Virginia short track.
The early returns are mostly positive, as observers say the new Valleydale hot dogs have a nearly identical taste to the old Jesse Jones Southern Style hot dogs that were a staple of the track since 1947.
My two @MartinsvilleSwy hotdogs, 👍👍

— Dale Earnhardt Jr. (@DaleJr) March 27, 2015
.@BenKennedy11 just tried his first @MartinsvilleSwy hot dog. Verdict? It's awesome! pic.twitter.com/nyxa2o4yQO

— Red Horse Racing (@RedHorseRacing) March 27, 2015
First Martinsville Hotdog since 2013 for me… I love these things! pic.twitter.com/VlO1MwICfc

— James Buescher (@JamesBuescher) March 27, 2015
Where the two dueling dogs differ is in size and color. The Valleydale hot dogs are much thicker and lack the trademark neon red color of the Jesse Jones dogs.
Valleydale is a subsidiary of Smithfield Foods, one of the primary sponsors of the No. 43 Richard Petty Motorsports Ford driven by Aric Almirola.
Hot dogs are a sensitive subject at Martinsville. The last time a change occurred was in 2004, when NASCAR was flooded with complaints from the garage and the Jesse Jones dogs were brought back the same day.
"I didn't eat the old hot dog," said Jeff Gordon. "So I'm looking forward to eating the new hot dog."