Low blow: Remembering when Nelson Piquet Jr. kicked Brian Scott in the crotch at RIR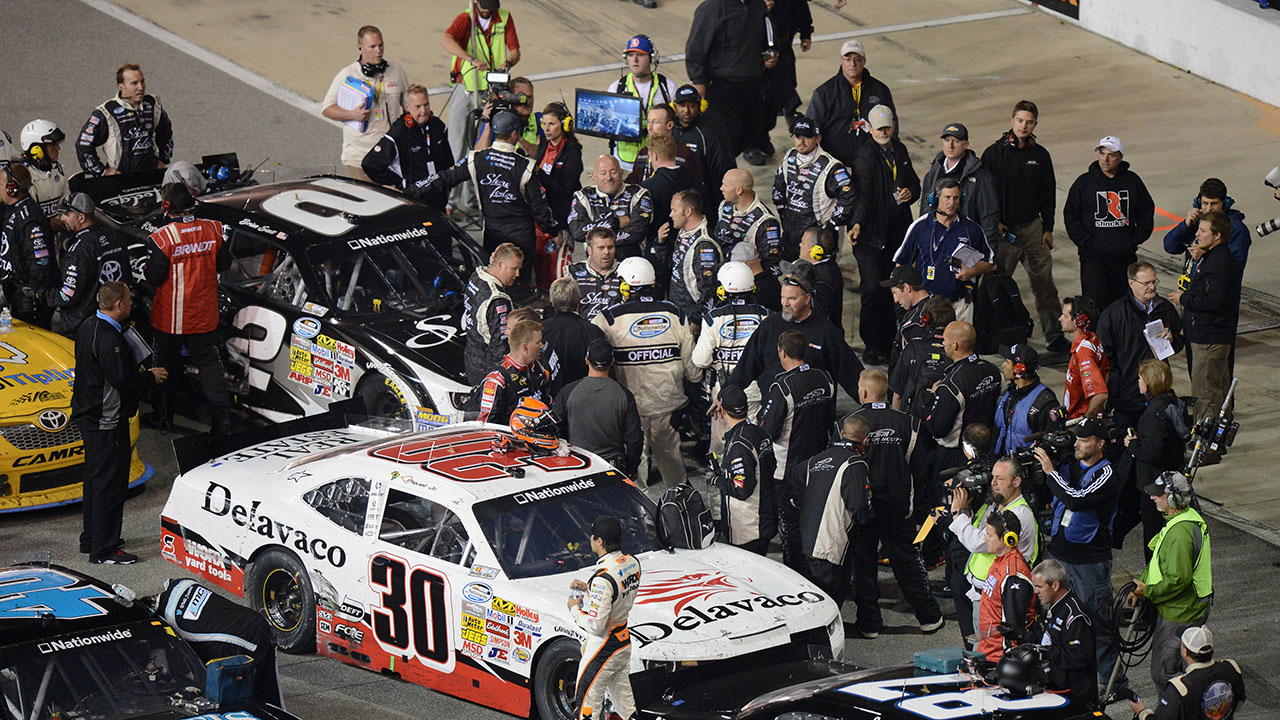 Nationwide Series driver Brian Scott and his family jewels have painful memories of the 2013 spring race at Richmond International Raceway.
If you don't recall, Nelson Piquet Jr. and Scott were racing for 14th position late in the race when the two traded paint, dropping Scott to 20th. Scott wasn't pleased with the way Piquet raced him.
The two confronted each other on pit road and Scott received a flying kick to the crotch.
Video: NNS: Piquet Jr. Kicks 'Below the Belt' – Richmond 2013
"The intention wasn't to do that," said Piquet. "It was just to keep him away from me because I didn'€™t want to start a fight. It wasn'€™t meant to hit him where it ended up."
Scott was able to laugh it off.
Hey @Nationwide do you guys insure family jewels? I need some coverage…

— Brian Scott (@bscottracing) April 27, 2013