Long time coming: The No. 41 car returns to victory lane for the first time since 1965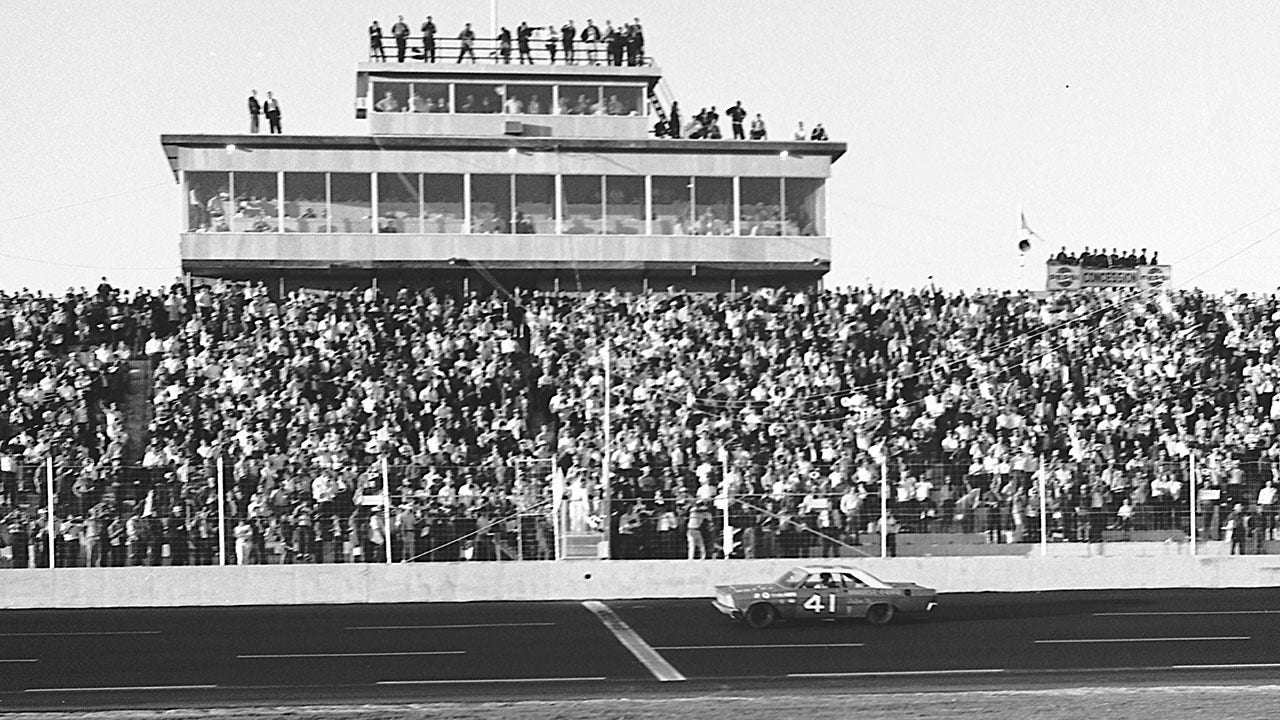 As Kurt Busch Tweeted Monday morning, the last driver to win a NASCAR Sprint Cup race in the No. 41 prior to Busch's victory Sunday at Martinsville Speedway was Curtis Turner, who was victorious at Rockingham Speedway on Halloween day of 1965.
With that in mind, here's a quick history of the No. 41 in NASCAR.
The No. 41 made its debut in the first NASCAR Strictly Stock race at the old Charlotte Speedway on June 19, 1949. Turner was the driver and he was piloting a Buick in that first race.
The first victory by the No. 41 was at the circular one-mile Langhorne (Pa.) Speedway on Sept. 11, 1949. Again, Turner was at the wheel, but this time he was driving an Oldsmobile.
All told, 94 drivers have piloted the No. 41 in NASCAR's top division, but only five have won races with that number: Turner (12 victories), Richard Petty (six), Jim Paschal (three), and A.J. Foyt and Busch (one each). Needless to say, Busch's victory puts him in some very elite company.
Among the drivers who have piloted the No. 41 are Joe Weatherly, Maurice Petty, Richard Childress, Jim Hurtibise, Jimmy Spencer, Dick Trickle, Bobby Unser, Swede Savage, Jeremy Mayfield, Phil Parsons, Joe Nemechek, Elmo Langley, Herschel McGriff and Ricky Craven.
By the numbers, car No. 41 in the NASCAR Sprint Cup Series:
Races: 936
Most starts: Casey Mears, 108; Reed Sorenson, 107
Highest winnings: Sorenson, $11,708,771
Victories: 23
Top fives: 95
Top 10s: 184
Poles: 19
Laps: 215,319
Laps led: 5,184
Avg. start: 21.80
Avg. finish: 21.74
Statistics from DriverAverages.com.