Hey, big shifter: Legendary Linda Vaughn, '69 Olds roll across the Barrett-Jackson block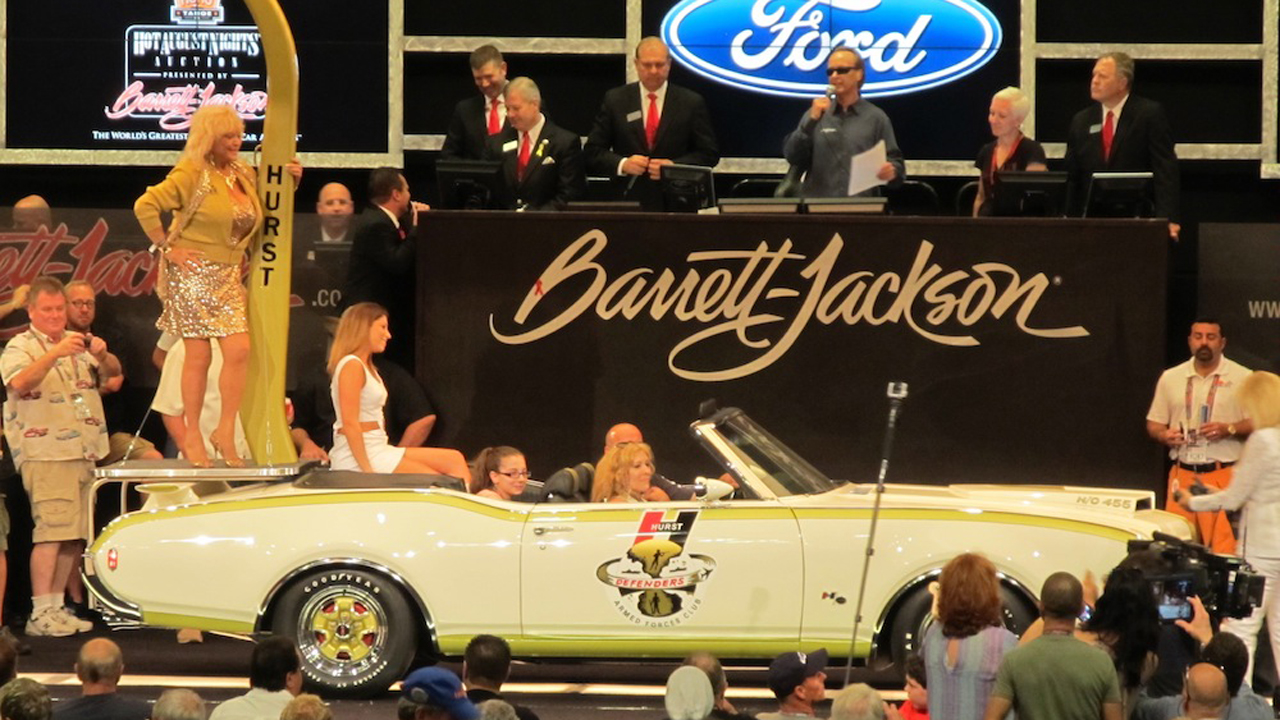 Barrett-Jackson has raised literally tens of millions of dollars for charity and there's probably never been a woman who's done as much for automobile racing then the legendary Linda Vaughn, a/k/a Hurst Miss Golden Shifter.
So when the two of them team up, it's magic, especially when a noted philanthropist and car collector like Palm Beach resident John Staluppi is involved and so is noted Oldsmobile restoration house Thornton Motors Inc.
Friday at the 12th annual Barrett-Jackson Palm Beach Collector Car Auction, a 1969 Oldsmobile 442 convertible Hurst Shifter car replica built by Thornton Motors sold for $200,000, every penny of which will go to Darrell Gwynn Foundation.
Video: Barrett-Jackson: 1969 Oldsmobile 442 Raises $200k for Charity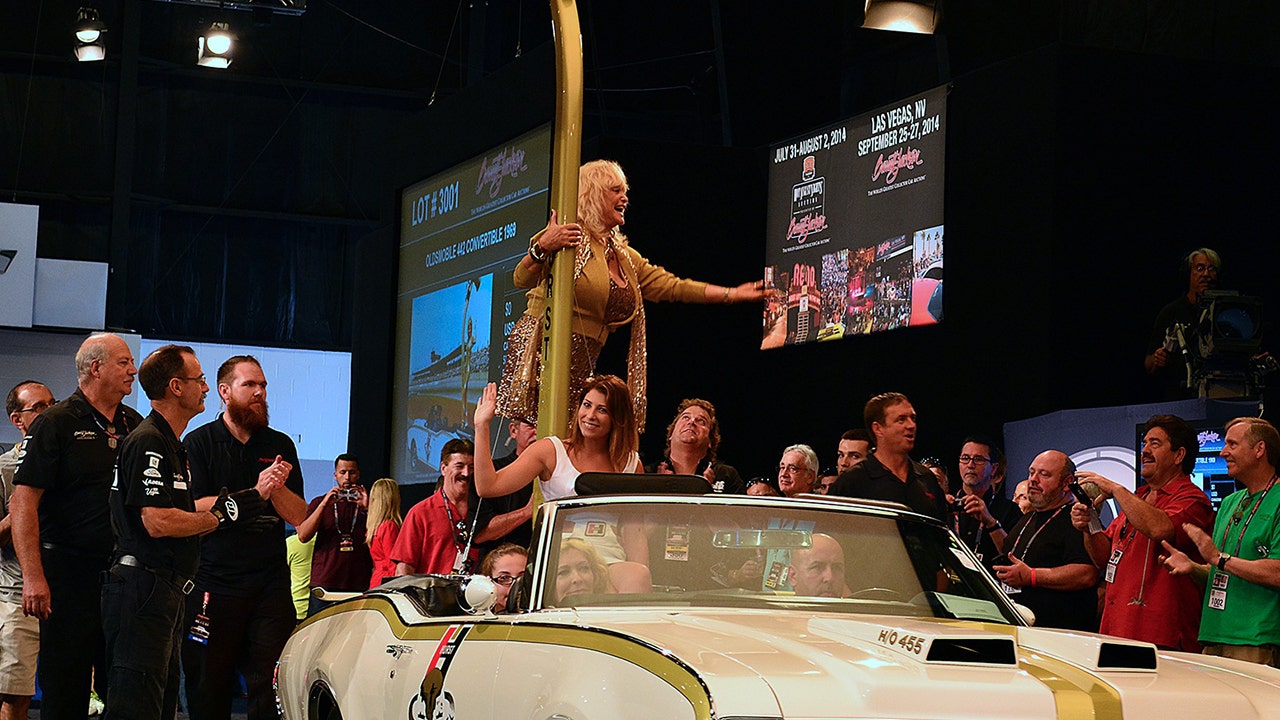 Staluppi, a long-time player at Barrett-Jackson auctions, bought the car, which entered the auction stage, with Vaughn, the first lady of motorsports, riding on the back, as she's done so often before. Staluppi said he used to see Vaughn at race tracks back in the day. "She was our sweetheart," Staluppi said of Vaughn.
It was another classic Barrett-Jackson moment, with a lot of money raised for a good cause.
Video: Barrett-Jackson: April Rose as Miss Hurst Golden Shifter